As the days grow shorter and the weather gets colder, it's important to take some time to prepare your home for the winter. One way to do this is by decluttering and using self storage to store your excess belongings. In this guide, we offer some useful decluttering advice, practical tips for preparing items for storage and what to do with unwanted items that are taking up unnecessary space.
Decluttering And Self Storage: Where to Start
The first step to decluttering your home is deciding what to keep and what to get rid of. This may be a difficult process but it is extremely important and you should be honest with yourself about what you really need and what you regularly use. It is best to start by creating an action plan and setting specific goals.
This is true no matter how much stuff you have or the number of rooms in your house. Identify the high-traffic areas in your home and decide which areas need urgent attention. Clear a designated area in each room and carefully place all the items that create clutter into a pile. Sort them into categories which will make the task feel less daunting and give you a better handle on what to do with each group of items.
Areas to Declutter And What To Place in Self Storage
Protect Precious Photos Using Self Storage
With cameras on our phones, we take more photos than ever before but they often languish on our phones or computers without a second thought. Why not print those sentimental images and put them into albums or storage boxes? You can then neatly store them in your home or pop them in your self storage unit to save space.
Read our Tips for Storing Photographs article for more information.
Decluttering Your Kitchen
An organised and presentable kitchen relies on having a limited number of items on countertops. Kitchen surfaces attract clutter like everyday household items, mail, and paperwork without designated storage.
You'll be amazed how many items are stuffed into cupboards or drawers in your kitchen that you never really use. When last did you clear out your Tupperware and plastic storage container cupboard? There will likely be a few mismatched containers and lids that need organising.
If you want to truly maximise your kitchen storage, read our blog on Decluttering Tips For A Proper Clean Out.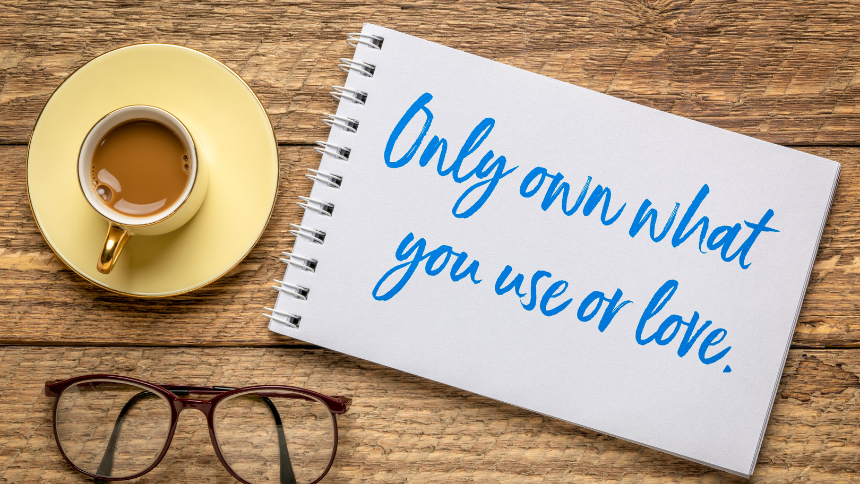 Place Seasonal Clothing in Self Storage
Storing seasonal clothing in your self storage unit until the warmer weather returns can free up a lot of space in your home, especially if you live in a smaller space. Summer clothing, shoes, and sports equipment can clutter wardrobes and cupboards and make it challenging to find the items you need daily.
You need to store fabric items correctly to avoid damage. Please read our blog, The Ultimate Guide To Storing Fabric And Furniture, before placing fabric items in your self storage unit.
Kids Arts and Crafts
Kids' arts and crafts supplies and art projects brought home from school are tricky to organise. Sometimes it's hard to determine what to keep and throw away from your children's arts and crafts projects, especially when they are gifts from your little ones. Most of the time, unless it's a special drawing with sentimental value, doodles and squiggles aren't worth saving.
Ideas for Halloween
Speaking of arts and crafts, how are your plans coming along for Halloween? Trick or treat with the kids is always fun, as is decorating the house and garden, not to mention all the Halloween costumes and decorations.
To help you create a memorable Halloween this year, here's a fun game to play if you are throwing a Halloween party:
What's In The Box:
Cut a hole big enough for a hand into a shoe box, cereal box or Tupperware container.
Fill the box with slimy items that feel like eyeballs, intestines, fingers or worms.
Cover the box with a sheet and decorate it with fake blood and a fake spider web to increase the spook factor.
Enjoy a good giggle watching your guests squirm while trying to guess what's in the box.
For more fun Halloween ideas and how to store Halloween decorations and costumes, have a look at this fascinating article: Storage Ideas For Everything Halloween.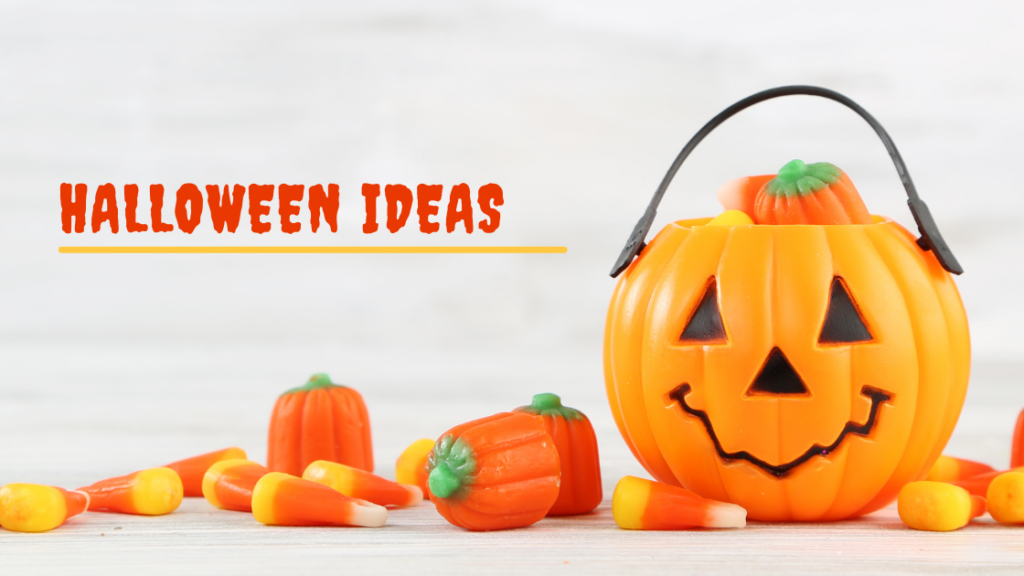 No Nonsense Decluttering And Self Storage
Now that you have your items categorised, it's time to decide what you are willing to keep and what to get rid of. The following questions will help you determine whether an item should be kept, sold, donated, or thrown away:
When was the last time you used it?
Does it have sentimental value?
Is it in good condition?
Do you have more than one of a particular item?
Could someone else use it?
The answers to these questions will help you make a more informed decision about your belongings. Remember, if you haven't used the item in the last 12 months or it's in poor condition, then it's time to get rid of it. However, if the item is still useful and in good condition, you should consider donating it or even selling it at a car boot sale, for example.
Use Self Storage To Protect Sentimental Items
When it comes to sentimental value, it's essential to be realistic. Remember that you can't keep everything, and some items may be too difficult to store. If an item is taking up valuable space in your home, let it go or consider getting a self storage unit so you can keep those sentimental items without them taking up space in your home.
Self-Storage And What To Do with Unwanted Items
Now you need to decide what you would like to do with the items you are going to keep. Divide the pile into items you use daily and items you last used a while ago. If you are struggling with space at home, place the things you never use in a self storage unit at Space Centre.
Here are some tips on how to pack your items to get them ready to place in your cupboards or your storage unit:
Use the appropriate boxes made of sturdy, corrugated cardboard or clear, sealable plastic containers.
Packaging heavier items in smaller boxes makes transporting them simpler and reduces the chance of injuries.
Label each box with a marker so you can quickly identify the contents of each box.
Clearly mark heavy boxes and ones with fragile or breakable items inside
Grouping all the boxes for each room together will help you find items in your self storage unit.
Wrap items individually and consider bubble wrap for fragile items.
Fill any gaps in the box with packing peanuts or crumpled-up newspaper.
Remember to pack your storage unit sensibly to avoid injuries and keep heavier and larger boxes at the bottom and small, lighter ones at the top. We also recommend leaving an aisle done the middle of your self storage unit which will give you better access to all the items.
Selling Your Items
Once you have sorted through your belongings, it's time to sell the items you no longer want or need. This is a great way to make extra cash before the festive season while decluttering your home. There are several ways to sell your stuff, including online platforms, Facebook Marketplace, garage sales, and consignment shops.
Donating Your Items
If you have items that are still in good condition, but you no longer want or need them, then consider donating them. This is a great way to declutter your home while helping those in need. If you need to get rid of a lot of stuff, large organisations such as The British Heart Foundation and Emmaus will pick your items up for free.
Throwing Away Your Items
Finally, if you have damaged or no longer usable items, it's time to throw them away. Be sure to check with your local council about the best way to dispose of your items. Some items can be recycled, while others must go to the landfill.
Self Storage with Space Centre
Household self storage units are perfect for keeping your sentimental, seasonal and unused items safe until you need them. Space Centre has short-term or long-term storage units to help you declutter and save space in your home.
Space Centre has conveniently located facilities in Bristol, Stroud, Gloucester, Cheltenham and Stonehouse. Contact our friendly team today to learn more about our self storage units and how they can help you declutter your home this winter.