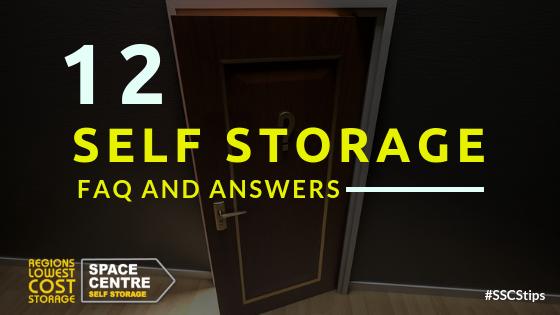 Self storage doesn't need much introduction these days as it is relatively straightforward. Storage facilities offer a wide selection of room-sized units that you can hire, either short or long term. Self storage units range from small personal lockers to the size of a small room, shipping container, garage or bigger. People simply bring their goods or belongings to the storage centre and lock them inside the unit while enjoying unrestricted access during operating hours.
While self storage is not a complicated process, there are many FAQs we'd like to share with you. The purpose of this article is to provide as much information as possible to anyone thinking about using self storage.
Self Storage FAQs
Some might say that rules are made to be broken but not so much when it comes to self storage. These rules and regulations could prove very costly for you and others if you choose to ignore them. It's always better to err on the side of caution and follow these simple do's and don'ts of self storage.
At Space Centre Self Storage, we'd be happy to discuss any concerns you might have in terms of self storage rules, storage insurance, protection and security. We will also inform you what you can and can't keep in your units and containers. For now, let's start with some of the most frequently asked questions.
1. What size storage unit do I need?
It is a great question as many people have trouble visualizing the type or size of storage unit they require. If you really think about, 'how do the contents of a 4 or 5 bedroomed house fit into such a small space?' Fact is, you'll be surprised what you can fit in once everything is all together and stacked properly.
Our price and size guide is super simple to use as it works according to van size. So that means if you're using a small transit van, you should have enough space in a 40 sq foot unit. Staff members are also trained to assist you in this process.

2. How do I find a self storage facility near me?
It's also important to look for a storage facility as close to your home or office as possible. The easiest way to find a self storage facility near you is through Google 'near me' searches. If you haven't done so yet, enter "storage units near me" into your search engine and see what comes up. Alternatively, you can visit the website to find out more about our storage facilities in Bristol, Stroud and Gloucester.
3. What is the best way to pack my storage unit?
Although many self storage facilities don't get involved with packing the units, we have a few tricks up our sleeves.
While it may not work for all couches, you can store some of them upright which opens up so much more floor space. Larger items are often awkward to store including dining room tables and chairs. Stacking plastic chairs is easy but not always possible with dining room chairs. The best way to store bigger, awkward items is at the back of the unit with chairs neatly packed against the wall.
Always leave an aisle in the middle of the storage unit so you can easily access items from all over. And for the sake of your own sanity, remember to clearly label all your boxes. Some people also make a note on the label in terms of which room the box contents belong to.
4. When is the best time to pack my storage unit?
We often see people move their stuff in the rain which is not advisable. You should try and avoid packing in wet weather because if anything goes in wet, things are likely to fester. Always make sure that you clean, dry and wrap your goods properly. Things like leather can easily go mouldy if it's not clean. Everything needs to be wiped down and stored clean and dry. For more great storage tips, take a look at the article, 'How To Pack Your Self Storage'.
5. What is the difference between an indoor and outdoor self storage unit?
An outdoor unit located on the ground floor of a facility often has drive-up access. This gives you the ability to load and unload your belongings directly from a vehicle or truck. An indoor unit is generally inside the property and will require you to go inside to access your unit. While some may be on the ground floor, bigger centres may require you to use a lift to access another.
6. Are the storage units secure and do you have an on-site manager?
Most sites will have an on-site manager. Many reputable facilities have staff and management during operating hours with access control and 24-hour CCTV surveillance.
7. Will I have 24-hour access?
Some self storage centres will allow you 24-hour access but some may not. You sometimes have to pay a premium for 24-hour access so make sure that the facility you choose has excellent on-site security. Here at Space Centre Self Storage we do not charge additional fees for our sites with 24 hour access (Stroud & Bristol).
8. Do I need my own padlock?
You are welcome to bring your own padlock but you can also purchase top quality locks from our facilities. Either way, you are the only one with access to your belongings so you need to keep a copy somewhere safe. It is worth noting that when using outside units padlocks need to be insurance approved, so good quality discus or closed shackle locks are advised.
9. Do you provide shelving and cupboard space inside the unit?
This is not generally offered but the facility staff will help you choose the right storage cupboards or shelving. Anything freestanding is fine, but you are not allowed to drill or fix shelving to the sides of the units.
10. Can I store food in the unit?
In most cases, you are allowed to store non-perishable foods in a tin, bottle or sealed container. This is the best way to keep vermin at bay. While we always inform and educate people on what they can and can't store, we've still had a few smelly scenarios resulting in some major clean up!
11. Do I need insurance?
The goods in your storage unit remain your responsibility and you need the right insurance cover against loss or damage. Most facilities will offer insurance but it is usually limited. At Space Centre Self Storage, we provide free insurance up to the value of £3,000 but if your items exceed that value, take out an additional policy. Often, your normal household contents insurance won't cover goods in storage so always check first before committing to anything. If your goods are worth putting in self storage, you should comprehensively insure them!
12. How much does self storage cost?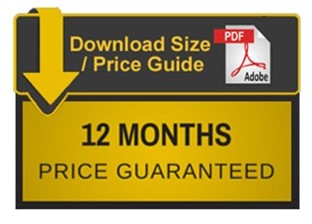 Self storage costs vary but most are based on unit size and how long you plan to store your goods. It is always worth contacting several storage providers to find a facility that best suits your needs and budget. You can download our detailed price list and size guide right here.
Storing with Space Centre Self Storage
If you're a first timer, take a look at this article for even more storage advice and information. It will give you a clear understanding of how everything works and what to look out for when finding a suitable storage facility.
Space Centre Self Storage is a local, family-owned and operated business. We have self storage units in a variety of sizes at very competitive prices and we don't tie people to long-term contracts. You can also move into a different storage unit with no penalties, provided the unit is available.
Please get in touch if you need a storage unit for your equipment, tools, furniture or anything else for that matter. Remember, you can store almost anything unless it is perishable, live or flammable.
If you're already using self storage and have some tips for first-timers why not share them with our readers? Use the comment section below or find us on social media and please use the hashtag #SCSStips.