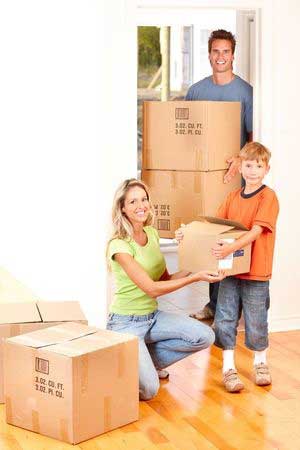 Moving house – the average person will do this eight times in their lifetime. That's eight removal vans, eight changes of address and eight near nervous breakdowns as a result ! And no matter how many times we move, we always forget something.
The best way to avoid overlooking something that needs to be done when you are moving house, is to make a detailed list. Make sure you compile the list in plenty of time. You might need multiple lists, but don't leave anything until the last minute if you want your house move to go smoothly.
10 things to remember when you are moving house
Schools
If you are moving out of area, make sure you organise a new school for your children. This will need to be done many weeks prior to the move. Do your homework, make sure you pay one or two schools a visit and ask about school uniforms and where you can buy them it. To help your children settle in, make sure you have their uniform ready for their first day.
Are you renting?
If you are renting your current property, don't forget to contact your landlord and inform him or her of your moving date. You will need to leave your property in a respectable, acceptable state. Don't overlook this otherwise you are likely to lose your deposit or bond.
Insurance
contact your home insurance company and make sure you cancel your insurance from the day you plan to move out of your existing property. Then, make sure your new policy covers you from the moment you step inside your new abode.
How to move
Once you've gone down the road of moving house, you will need to decide whether you are going to move yourself, hire a man with a van or use a removal firm. Give yourself plenty of time to avoid any possible disappointment in terms of availability of transport. If you are using a removals' firm, make sure you check with them, two weeks or so before the move, that everything is fine.
Storage space
If you are downsizing or if your new house doesn't have a garage or shed, make sure you have enough storage space for those belongings that won't fit in your new home. You can either ditch them, ebay them or sell them at a boot-sale or local auction. A small unit at your local self storage centre may be something you'll need. If you want to keep things you don't have space for, then a self storage unit will keep them safe and secure until you can use them again. If you aren't sure what you want to do with them, it's a short term solution while you make up your mind.
Contact your utilities companies
You must notify your gas, electricity and phone providers that you are moving house. Give them the date you plan to move out of your existing property and the address and moving date at your new property. Make sure you take a meter reading when you leave your existing property and when you arrive at the new one. If you forget to do this, you could end up paying for electricity and gas that you haven't used.
Plan your packing
Whether you're using a removal firm or moving yourself, you will need to plan your packing. If you're using a removal firm, then you may be using their packing service, but you still need to plan what's being packed up when – you don't want to lose that all important kettle to the depths of the removal van! If doping it yourself, make sure you use good quality boxes, bubble wrap and any other suitable, protective material to ensure full protection for your breakables. Make a plan and stick to it. Pack one room at a time and mark your boxes properly. This will make life easier when you come to unpacking at the other end.
Change of address
Contact the post office to let them know of your new address and organise how your post can be re-directed to your new home. You will also need to contact your bank and insurance companies etc. to give them your new address.
Children and pets
If you have young children and or pets, have you thought who will look after them on the day of your move? If you've got a long journey, have you got something to keep the kids occupied? Putting your pet in kennels might be an option to consider. However, if you are taking them with you on the day, make sure you have a suitable travel cage. It's worth having a chat with your vet to make the move as stress free as possible for your pet.
Essentials
On the day of your move, make sure you have a bag of essentials for when you arrive at your new home. There is nothing worse than arriving in an empty house and finding out the kettle's not arrived yet and you've no cups or that you've no milk or sugar for your tea. It is also wise to pack some food for you and your pet.
Here's a set of checklists you might find useful.
Have you got any moving tips you can share? Maybe you had a moving disaster you want to warn people about – let us know so they can avoid making the same mistake.