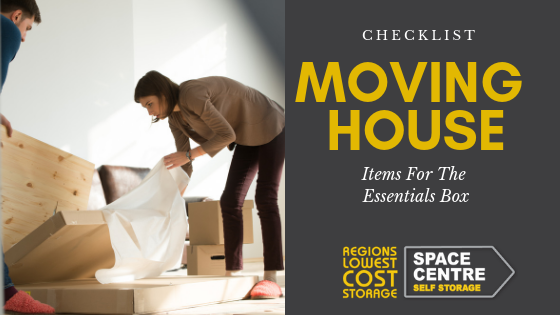 There's no denying that moving house is a challenging as there is so much to remember before, during and after. If you're in the process of moving or planning a move soon, just thinking about everything you need to organise may stress you out a little.
There are so many things going through your mind when moving house with several burning questions such as: What are the local schools like? What are the local health services like? How long will my commute to work be? Is there good public transport? Are there good childcare facilities nearby? What about gyms, sports clubs and restaurants?
Fact is, the list goes on and many reports suggest that moving house is even more stressful than break-ups or changing jobs. Perhaps you've come across this article at the perfect time as our handy moving checklist may just be your saving grace.
Moving House: Preparation Is Key
The key to taking the stress out of the move is to thoroughly prepare for anything. While you have to decide and arrange certain things well before your move date, there are others things that will have to wait until the day of the move. If you are using a removal company, make sure to book them 6-8 weeks in advance and confirm 2 weeks before the move. Read this helpful guide on choosing the right removals company.
Checklist: Change Of Address Before Moving House
The first thing you should do is inform anyone who sends you mail about your new address. Doing this properly could actually help you in more ways than you might think. Changing your address actually makes you sort through all the mail and helps you distinguish between all the valuable information and the unwanted junk.
You need to redirect the Royal Mail but it is really simply as you can do so online
Change your voting address online and reapply for the next electoral roll on the UK government website
Inform your child's school, college or university
Contact the local sports clubs or gym
Notify Medical And Insurance Companies
Notifying the NHS is essential as some of their mailings may contain personal and sensitive information. If these types of documents arrive at your previous address and into in the wrong hands, it could lead to fraud. Make sure to complete the NHS online form for changing of address once you have moved. It only takes a few minutes and it will give you the necessary peace of mind.
In terms of insurance, we talk about home insurance, pet insurance and travel insurance. If you are moving out of the UK, make sure to update the details of your EHIC card beforehand. Contact the insurance company to update your existing home insurance policy to fully cover everything during the move. Then, inform them of your new address and find out what your policy covers before, during and after.
Also remember to inform your dentist, physician, optician, paediatrician and any other important contacts on your list.
Notify Your Employer
Regardless of your job or title, it is important to notify your employer that you are moving and give them your new address. Besides the fact that HR and payroll need the information, this also ensure that your employer can send any official documentation to your new home.
In order for the accounting department to have all the right documents, you need to inform your HR department. They must have the same address on all your documents as what other government institutions have otherwise you might get into a bit of bother.
Next step is to inform HMRC as once you inform them of your new address, they will update your personal record. This includes income tax, national insurance, tax credits, benefits and services such as Government Gateway and Pension services. It may seem laborious but it is relatively straightforward and you can do this on the UK Government website.
Don't forget to inform your bank as it is vital to let all financial institutions know your new address. All banks should have a section on their official website on how to change your address online. This will automatically update your financial accounts, debit and credit cards.
Inform Utilities
You must also notify your gas, electricity and phone providers that you are moving house. Give them at least 48 hours prior notice so they can calculate your last bill to avoid any future discrepancies. Provide them the date you plan to move out of your existing property, the new address and moving date.
Before you leave, remember to take a meter reading at your existing property and also when you arrive at your new home. If you forget to do this, you could end up paying for electricity and gas you haven't even used.
You may also want to keep these utilities in mind:
Water provider
Satellite, Cable and Internet provider
TV licence change of address (you can change it online for free)
Professional Packing Tips
Unless you're using a removal company to do the packing, it will take time. Start early and remove some of the stress and then do it gradually. Remember, if you've had a clear out beforehand, it will make things so much easier.
If you already packed several boxes or furniture and don't want to leave them lying around the house, you may want to consider putting them into short-term self storage. Make an inventory list that will stay with you even if it's only the number of boxes and an overview of contents. This makes unpacking on the other side much faster and you'll quickly be able to tell if something is missing.
Declutter, Pack and Clear Out
A great benefit of moving is you get the chance to go through all of your stuff. It gives everyone in the family an opportunity to properly declutter and organise their belongings. The fewer things you keep means more space at the new house and much less time spent packing.
Make sure you do actually get rid of all those things you are not going to keep. Be firm and sell, donate, recycle or bin everything. Getting rid of things early on will not only make the move easier but you could save on removal costs as well.
What To Pack In An Essentials Box
In addition to following these checklists and keeping an eye on the next steps, don't forget to pack an essential box. While the contents may differ depending on your immediate requirements, here are some of the more common items to include:
Phone chargers
Chronic medication
Basic toiletries (soap, toilet paper, shampoo, toothbrush, toothpaste)
Shower curtain
Small emergency or first aid kit
Portable tool kit
Flashlight, candles and matches
List of important or emergency contact numbers
Important documents such as medical and financial records, passports, leases
Food and beverage items (snacks, coffee, tea, cutlery, crockery)
Sharp knife and scissors
Change of clothing and towels
Need More Space?
If you are downsizing or if your new house doesn't have a big garage or shed, you could rent a short-term or long-term storage unit. All your belongings will be kept clean, dry and safe until you need them again.
Follow our weekly blog or join us on Twitter and Facebook for more interesting stories, helpful tips and storage advice. Contact us today for more information about our affordable and flexible storage solutions.