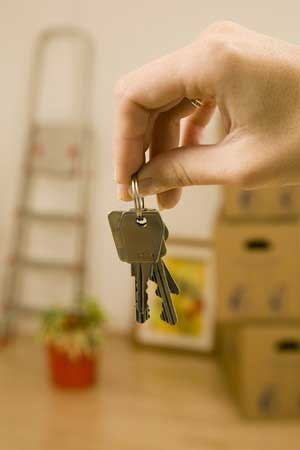 Once you've decided to move to another rental property, or even in to your first bought home, you will need to address the important matter of getting back the deposit on your existing property.
Getting your deposit back is significant as you may need the money to help your move or even to rent storage units if there's a need to store some of your belongings temporarily between moves.
It goes without saying, that when it comes to finding the right sized, affordable storage units, you need to do your homework.
Why not do a comprehensive Google search to find your local self storage centre? Once you've settled on one make sure you ask the right questions to establish which storage units will best suit your needs.
Deposits have long been one of the major bugbears of the private rental market – for tenants and landlords alike.
Just as tenants fear losing their deposit due to unscrupulous behaviour by a minority of landlords or agents, a landlord or agent fears the minority of tenants who either damage properties beyond the value of their deposit or withhold the last month's rent in anticipation of forfeiting the deposit.
Here are 10 tips to make it easier to get back your deposit when leaving your rental property
1. Before you move in, check to see if the letting agent is signed up to any professional bodies, such as the Association of Residential Letting Agents or the National Association of Estate Agents.
2. If the agent is not a member of a trade body, obtain a copy of the letter from the property owner stating they are happy with the condition of the property.
3. Why not Google the leasing company, landlord's name, property name and see if you are dealing with reputable people?
4. When you move in, read your lease carefully. Understand everything that is contained in it. Leases are not set in stone. You can actually make alterations to them and may need to negotiate if you're not happy with something, but you need to do this up front.
5. Your landlord should give you a checklist of rooms and ask you to detail the condition of each one. If they don't, make one up yourself. Take note of any existing damage.
6. When you've gathered this info, written and photographic, do a walk-through with the landlord and make sure they sign off on the list.
7. Whilst you are living there, try to be clean. Get to stains before they set. If you have pets, clean the place constantly. You don't want to give you landlord any reason NOT to return your deposit. This Wikihow article has some great tips for cleaning up your rental property before you move out.
8. If something breaks from normal wear and tear, the landlord may be obliged to repair it (depending on the terms of your lease). If they are, but you opt to fix it yourself, take a picture of the before and after. Add it to your notes, including the cost of replacing the item and bill the landlord ASAP.
9. As you are about to leave, make sure the landlord does a walk-through with you. Have them sign an agreement that you have left the apartment in fair condition. That way, you are sure to get back your deposit.
10. Make sure you contact your utility companies and let them know the date you are leaving the property to allow your final bills to be calculated.
Have you ever had issues getting your deposit back when leaving your rental property? Let us know your experiences. Landlords, do you find there are common areas that cause problems when tenants move out? Let us know and help our readers avoid the pitfalls.
Don't forget, if you want help or advice about storage units in the North Bristol or Gloucester area, get in touch.
Image Copyright: ginasanders / 123RF Stock Photo