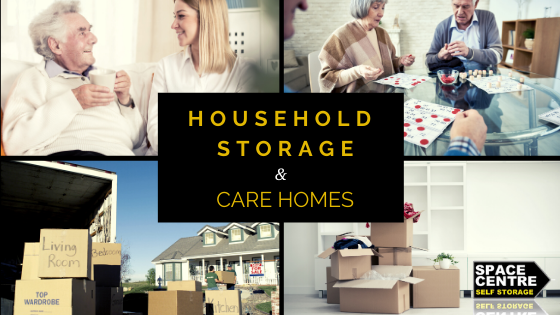 Considering moving a family member or friend to a care home can be a double-edged sword for many. There's the relief that your loved one will be cared for when you're not around but it's accompanied by the often depressing process of clearing out their property. Household storage can help ease the burden somewhat as it provides a safe place to store their belongings. But first, you need to find the right care home and these tips can help.
How To Choose The Right Care Home
Moving someone into a care home is a big decision which can cost a small fortune but it is often the best option. Care homes can significantly reduce the stress of looking after your health or that of someone else. As a result, you will be able to focus more on other things, like a healthy social life and general well-being.
When choosing a care home, not every option will fit everyone's needs as it will depend on several factors. This includes age, health, where you currently live and your financial situation. Always consider what's important to you, whether it's nursing care, meals, physical therapy, special needs care or something in particular.
Types Of Care Homes
There are essentially two types of care homes, i.e. residential homes and nursing homes. These are run by local authorities, private firms and voluntary organisations that need approval by the appropriate regulatory body.
Some care homes offer accommodation along with personal care, while others offer on-site nursing. You will also find several specialist care homes that can properly look after people with mental illnesses, dementia or Alzheimer's.
If a person is in poor health, you may need to find a care home that can offer a great deal of personal care. For those who are still relatively fit and mobile, they won't need full-time nursing care for the time being. In general, most people require something in between which is easily determined through a local authority care-needs assessment.
When Should You Consider A Care Home?
Some people only stay at a nursing home for a short time, especially after being hospitalised as many will go home once they've recovered. Most residents stay at the care home permanently as they may have an ongoing physical or mental condition that requires constant care and supervision. Here are some tell-tale signs that you, or someone you know, may need a care home.
Not able to live alone safely (even with help from friends, family or home carers)
If they've had a needs assessment suggesting care home
When they have complex or life-threatening medical conditions as this would require special attention and care day and night
Inattentive to toileting and bathing needs
Wanders around frequently
What Makes A Good Care Home?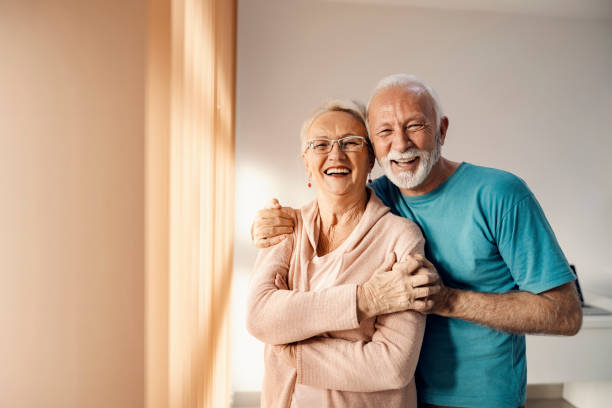 Care homes typically include nursing, 24-hour supervision, three meals a day and assistance with everyday activities. Some facilities also offer rehabilitation services, such as physical, occupational and speech therapy. The question is, "What are the most important qualities of a good care home?"
Convenient location (close to shops, transport)
Clean buildings, facilities, rooms and bathrooms
Staff and management with the appropriate skills and experience to provide the necessary care
Indoor and outdoor activities for residents
Good selection of quality food
Fast access to good health professionals (GPs and dentists)
Meet and respect the cultural, religious or lifestyle needs of residents
Request feedback from residents to improve care
Before choosing a care home, be sure to check their ratings and most recent inspection report. This is made possible by Care Quality Commission (England), Care Inspectorate (Scotland), Care and Social, Services Inspectorate (Wales), Regulation and Quality Improvement Authority (Northern Ireland).
Household Storage And Downsizing For Care Homes
Moving is already a stressful process but it can feel even more overwhelming as you age. When you're older and moving into a smaller space, sorting through decades of family history and possessions can be incredibly challenging. Here are some simple but important downsizing tips to help them manage this major life event:
If you have time, and a willing parent, start decluttering before a move is even discussed
Planning six months to a year ahead is not too early, regardless of where your parent is planning to move
Shred or throw away old cancelled checks and other financial documents, outdated food or medication
Systematically go through their clothes and other household items that take up too much space
By decluttering a little bit each month will make packing and moving so much easier
Put important papers together, including birth certificates, medical records, military records, passports, diplomas and degrees
Recommended: 'How To Securely Store Documents'
Household Storage Tips
Moving home often prompts people to take stock of all their belongings. It's time to decide what to take with, what to throw away and what to do with the remaining items. Moving into a bigger place is one thing but when downsizing, the process is slightly more complicated.
In the case of moving into a care home and there's too much stuff and not enough time, you may need to consider a household storage unit. These are ideal to keep everything safe and out of the way until you need it.
Household storage units are ideal for short and long-term use whether it's a few weeks, months or years. It provides a sense of security as your possessions are securely stored in one place while you still have access whenever you need them.
Recommended: 'Downsizing For A Happy Retirement'
Furniture Storage And Maintenance
Clothing and furniture are among the most common items destined for household storage. However, without proper maintenance, furniture can easily get damaged and even ruined. When downsizing, furniture storage should be top of mind as replacing it can be costly.
Here are some easy ways to make sure furniture stays in tip-top condition.
Clean, sand and varnish wooden furniture with the right products and methods
Brush down metal furniture with a wire brush to remove any rust that has formed and treat with a rust preventing paint
After thoroughly cleaning and drying, rub car wax on aluminium patio furniture for best results
Affordable Household Storage Units
A secure, household storage unit provides the space you need for nearly anything you want to keep safe. It allows you to store sentimental items for an indefinite period especially seeing as people in care homes typically one has one room.
Space Centre Self Storage offers affordable household storage units in Gloucester, Bristol, Stroud and Stonehouse. Our prices are guaranteed to remain the same for at least 12 months, if not longer, once you move in. You can store with us short or long-term without limiting you to a minimum rental period.
If you are looking for a quality, affordable and reliable storage facility, Space Centre is open for access 24 hours a day. Many of our units are on the ground floor offering you easy drive-up access. Get in touch with our friendly, professional and trained staff who will assist in any way they can.