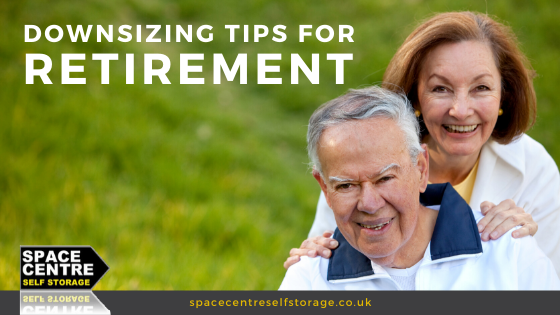 Many people who face the idea of downsizing when retiring often have mixed emotions. Leaving the family home filled with happy memories once the kids have moved on is a daunting and emotional experience. Not only that but decluttering a life time's worth of possessions and the moving process in itself can be a monumental challenge. It's not all doom and gloom as downsizing can actually offer massive financial and practical benefits, now and for the future.
Downsizing For Financial Reasons
Many homeowners who retire consider themselves asset-rich but cash-poor. This means they own a property but have to live off a smaller regular income, such as a pension, compared to earning a salary.
Moving into a smaller property means the mortgage and overheads will be less but there's also the emotional excitement of having more freedom to do what makes you happy. You could invest some more money into your retirement or plan a proper holiday.
Downsizing to a smaller, less expensive property can raise money to help with the following:
Supplementing your pension
Paying off your mortgage or loans
Extra spending money for holidays or a new car
Help the kids get into the tough UK housing market
Remember, property prices vary based on several so it's important to carry out your own research before deciding to sell your property.
Do Thorough Research
Staying in a large family home after retirement can be expensive as a large portion of retired homeowner expenditures is related to housing. This, of course, includes things like taxes, insurance, levies, upkeep and utilities.
Downsizing can truly help retirees but it has to be done properly. By this, we mean there has to be a significant reduction in square footage and belongings. Not everyone thinks about the long-term when downsizing and they need to ensure the house is right for the next 10 – 20 years.
With old age come different challenges so it's probably wise to avoid moving into a place with stairs as accessibility could become an issue. A big garden might sound like a good idea today but what about when you're older? At the same time, it's also typically more expensive to heat and cool a two-story home.
Bungalows Or Retirement Flats?
There are several types of properties to consider when downsizing with bungalows being a popular choice. However, in the current housing market, the demand for bungalows in the UK far outweighs the supply so it may not be a viable solution.
A retirement village is another great choice as these are specialist developments designed for the elderly who still want to live independently. They usually have onsite facilities such as swimming pools, tennis courts, restaurants and care services but can be expensive and not to everyone's liking.
The type of retirement property will depend on various personal factors. This includes social life, your day-to-day needs, whether you need to be close to certain amenities and public transport. If someone has suffered a family bereavement, moving in by themselves can lead to loneliness, isolation and depression.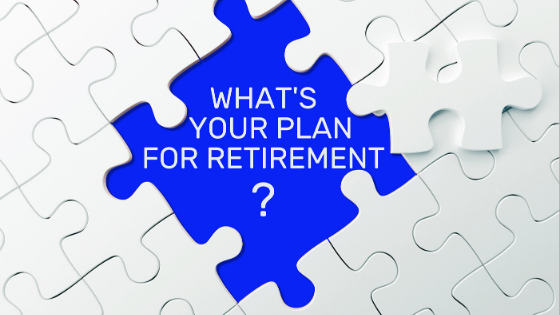 Should I Buy Or Rent When Retiring?
Many retirees prefer renting as it offers more flexibility and less commitment to their finances later in life. It also means you get money-in-hand when you sell your home. Depending on life expectancy, if it's longer than seven years, giving some of it to the children and grandchildren means it wouldn't be affected by inheritance tax.
An added benefit of renting is knowing the cost each month and never having to worry about unexpected repair costs as the landlord will be responsible for all of that. In terms of flexibility, perhaps you want to live in one property for a long time but not necessarily forever. Renting keeps you more mobile so you can move onto the next property easier than when buying.
Disadvantages Of Renting
As good as renting is when retiring, the big disadvantage is an obvious one of essentially throwing your money down the drain each month. Because you are not paying your own mortgage, you are effectively paying off someone else's and you won't be able to generate capital in an asset.
Further to that, you are also faced with all the other potential problems old and young renters face. This extends to difficult landlords, hidden fees and the uncertainty of living in a home that isn't yours. By not owning your own place, your time is always limited and you're at the mercy of the actual homeowner or landlord.
In conclusion, we can't tell you which option is right or wrong as everyone's situation is different. The buy versus rent debate will continue and you should weigh up the pros and cons for yourself to see what is best for you.
Five-Pile Downsizing System
One of the most important tips to an organised downsizing effort is to organise your stuff into piles long before you move. Many refer to this as the 'five-pile downsizing system' which we briefly explain below:
The give-away pile is for items that will go to friends and family
Donations pile is anything you no longer want but could donate to Goodwill or The Salvation Army
Throw away pile includes items you don't want and are mostly goods with little to no value
The Keep pile should be managed carefully as there's no room for sentimentality over items you haven't seen or used in a long time
The for-sale pile may be optional but it's certainly worth looking into as you could make some extra money
Organising Tips When Downsizing
Downsizing is not a simple process and it cannot be rushed either, so take your time and plan ahead. Systematically downsize one room at a time starting with the big items. If you already have a new property, it's easier to move beds, dressers and bedside tables first. This will automatically clear up much-needed space to take on the smaller stuff.
Many retirees will have genuine concerns about cutting down on space as there could be antiques, family heirlooms and other valuables. What about extra furniture that is still in good condition and you don't want to get rid of?
It becomes an issue, especially if your new property doesn't have a garage as you may need to find space for the lawnmower, garden tools and garden furniture. For all of this and more, turn to self storage!
Self Storage And Downsizing
A secure, self storage unit provides the space you need for valuables and belongings. It allows you to keep those sentimental items safe especially if they don't have a place in your new home. Because of flexible storage, you can visit the facility at almost any time while keeping things safe until you are ready to take them home or sell it on eBay.
Alternatively, there may be a few items that you've set aside to pass down to family members. If you have taken care when packing and storing everything, there should be no issues with damage or breakage. Using self storage when downsizing has several benefits:
Clean, dry, well ventilated and well-lit storage units
Drive-up access
24-hour security (CCTV and alarms)
No deposit required
No long-term commitments
Free insurance
Flexible to change unit size at any time
Downsizing With Space Centre Self Storage
Many homeowners, young and old, have chosen Space Centre Self Storage for short and long-term storage. We've been providing affordable, reliable and quality storage units since 1995 with a wide range of internal or external units. Unlike many other facilities, we offer flexible rental contracts for short or long stays and we don't charge an upfront deposit.
Space Centre Self Storage has secure self storage facilities in Gloucester, Bristol and Stroud. Our prices are guaranteed to remain the same for at least 12 months, if not longer, once you move in. Better yet, we don't charge extra if you want to move to a different sized unit, provided that unit is available.
If you are heading into retirement and need help downsizing, give us a call or visit our website for more info. Our staff are friendly, professional and trained to assist in any way they can.