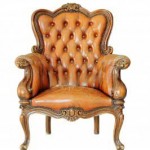 However valuable they might or might not be, there is a right and a wrong way to store your goods. When it comes to storing antiques, choosing the right type of storage and storage facility is imperative for the well being of those prized possessions.
Put them in a cardboard box in the garage and they will not only deteriorate in quality but they will diminish in value too. A similar result could occur if you hide them away in the attic. If you do possess trinkets of value, antique books or furniture, the option of self storage may be a consideration. It's safe, secure and provides ease of access.
Tips for storing antiques
When storing antiques it's important to box and prepare your items properly for storage. Fragile items such as antique furniture with mirrors and large framed pictures should be wrapped carefully with protective wrapping, such as bubble wrap. Blankets, sheets or felt can also be used to protect these antique furniture items from being damaged while in storage.
Boxes specifically designed for packing mirrors or large paintings can be purchased from moving companies or packaging supply stores. All boxes should be marked "fragile" for careful handling. It's recommended that antique mirrors or framed artwork should be stored horizontally. This reduces the likelihood of the item tipping over or collapsing under its own weight. Also remember not to stack antique furniture on top of other items. And don't stack other items on top of the antique furniture.
Check your insurance cover. If storing antiques away from your home, you may need additional cover, particularly if storing paintings.
Finally, all antiques should be inventoried and photographed for insurance claim purposes. An estimate of the value of the item and the cost of replacing it should be made.
If you don't have the space or right conditions for storing your antiques at home you may be considering a storage facility. However, storage facilities differ greatly, so if you do chose the option of storing antiques in a unit, it's advisable to do your homework first. Make sure you are comfortable with the choice of self storage centre and remember that a little care and attention will pay off in the longer term.
Here are one or two areas you should concentrate on when you are searching for a storage facility in which to store your antiques.
Temperature control
Temperature control within the storage unit is essential, if only to make sure your goods are not exposed to the elements which can ruin your belongings.
Accessibility
Carrying your belongings from the car or van to your unit can lead to possible damage. It would be wise to consider renting a drive-up outdoor unit. And remember, if it's antique furniture you are storing in an indoor storage facility, it's advisable to rent a ground floor unit.
Many storage facilities also have trolleys and rolling carts available for use to make the move go smoothly.
Security
Many self-storage facilities offer greater protection than storage in the home. Many are equipped with security cameras, alarms, fences and other safety devices. Make sure you ask about what security measures are in place.
Insurance
Many items may be covered by your home insurance policy or the storage facility insurance, but not everything. Art work is an example of when you are likely to need additional insurance. Additional insurance can be purchased to protect your antique furniture from burglary, fire, smoke and various natural disasters.
Lucinda Dangerfield, co owner of Space Centre self storage said; "We have vast experience of helping clients who have antiques to store and we would be glad to speak with you. Let us know of any experiences or thoughts you might have on storing your antiques."
If you do have a message or question, fill in the comment box below or contact us – we'll be happy to answer your questions.