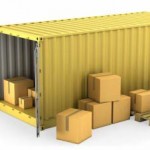 Collecting can be great fun. It could be antiques, Star Wars figures, records and CDs, Scalextric or just bits and pieces that have come your way down the years. However, while many people will make enough room to show off their items in the house, others simply have too much and will need to investigate how they can go about storing collectables and antiques.
So, how would you go about storing collectables and antiques? If you're lucky, a friend might have a garage in which you could store one or two boxes. Maybe your previously unused shed is free from damp and subsequently suitable to support a few shelves on which you can keep a handful of figurines, DVDs or antiques.
If you decide on the safe storage route and live in the North Bristol or Gloucestershire areas of south west England, why not call us at the Space Centre Self Storage and give us the opportunity to provide the right size of space at the right price
Director Mark Dangerfield said; "Here at Space Centre Self Storage we aim to provide quality affordable self-storage units whilst maintaining a friendly approachable atmosphere. "We are one of the few budget storage companies who advertise our prices online as we believe our quality cheap storage prices won't be beaten. "We are also one of the few companies who can provide temporary storage for shorter amounts of time."
Once you have chosen the unit or container to suit your requirement, you will need to consider how you go about transferring your individual items safely and with the minimum of fuss.
Here are a few tips to help you
1) Create an inventory so you know exactly what you have and in which box, bag or container you have stored any particular item.
2) Make sure you get the right containers. This might be an archival quality container. Valuable or easily damaged items are sometimes best in the big plastic storage boxes that are easily stacked and cannot get crushed. They don't cost a lot more than boxes.
3) Store in sealed containers so insects can't get in.
4) Prevent light getting to any antiques you might have.
But it's not just collectors who require storage. Ebay sellers often use storage so they can keep everything together and out of the house. A solid base means the seller can meet people on site to collect items when sold.
Mark said; "Here at Space Centre Self Storage we ensure that all of our units are damp free, well insulated and ventilated to protect your belongings. We have 24 hour CCTV at all our branches and operate within a secure compound to keep your property safe. Customers are free to come and go as they please within our opening hours."
Post a comment below if you have any thoughts or experiences of storing collectables, antiques or any of your goods, also if you have any additional tips for our readers.