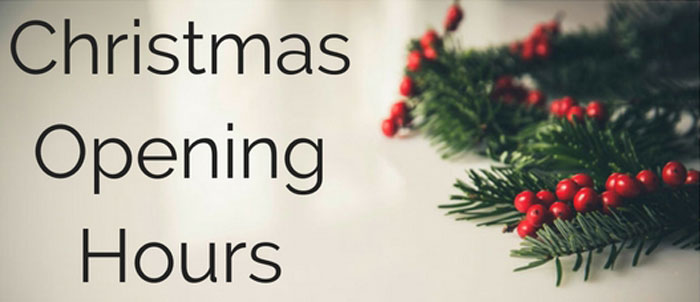 There are just a few weeks to go until Christmas so here are the Space Centre Self Storage Christmas opening hours to help you plan over the festive period.
Our Christmas hours are also on our website and pinned to the top of our social media accounts, so you should be able to find them wherever you look.
If you have any questions about accessing your unit over the Christmas period, please get in touch.
Christmas Eve – 9am to 2pm
Christmas Day – Closed
Boxing Day – Closed
Tuesday 27th December – Closed
Wednesday 28th December – 9am to 5pm
Thursday 29th December – 9am to 5pm
Friday 30th December – 9am to 5pm
New Years Eve – 9am to 2pm
New Years Day – Closed
Monday 2nd January – Closed
Tuesday 3rd January – 9am to 5pm
We hope you all have a Happy Christmas and New Year