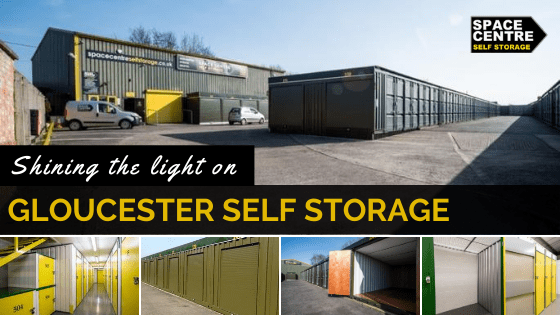 People choose self storage for various reasons and at different times in their lives. Some examples include moving to a smaller property, decluttering or spring cleaning, kids leaving home or businesses requiring more space. Our Gloucester self storage facility has everything you need with top quality units, customer service and pricing to match.
Looking For Reputable Self Storage Facilities In The UK?
Space Centre Self Storage is a local, family-run business which was established in 1995. At that time, we only had 20 units but thanks to all of our loyal customers over the years, we've been able to grow tremendously. Some of our branches have over 1,000 storage units and a reputation for delivering exceptional quality and customer service.
Considering the industry continues to grow, we keep upgrading our self storage facilities to meet the increased demand. Not too long ago we opened a brand new Stonehouse storage facility and upgraded our Stroud premises as well.
What You Get At Gloucester Self Storage
All of our premises have similar layouts and offerings but each one is unique in its own way. Most of our self storage units in Gloucester have parking directly outside with ample room to manoeuvre almost any vehicle. Here is what else you get when choosing our Gloucester self storage facility.
Conveniently located in Hardwicke, Gloucester close to junction 12 of the M5
Clean, dry and secure storage units
A wide selection of internal and external units
Drive-up access to most external storage units
24-hour CCTV and smoke detectors throughout the facility
Affordable rates starting at just £5.00 per week plus VAT
Prices are guaranteed to stay the same for at least 12 months
The self storage units are suitable for a variety of purposes from household storage, business storage, student storage, vehicle storage or storing tools and equipment.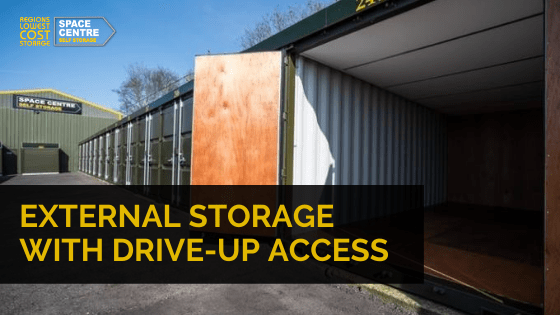 Finding The Right Size Storage Unit
It's not always easy knowing how much space you need but, at Gloucester self storage, you are welcome to pop in for a visit and take a look around. Our staff will be at your disposal offering all the advice you need to make a more informed decision.
Whether you're moving house, downsizing or starting a new business, our Gloucester self storage facility has many different units to choose from. Below is a breakdown of size and the price you'll pay for each.
10 sq ft – £5.00
20 sq ft – £10.00
40 sq ft – £15.00
80 sq ft – £25.00
120 sq ft – £35.00
160 sq ft – £37.50
To make things even easier for when you move, our Price & Size Guide uses van sizes so you can plan your move properly regardless of your budget.

What's Included In Self Storage Prices?
When looking for a place to store your belongings, there may be several factors to consider. The most common are location, security, convenience and size but price is at the top of the list for many. Something else to remember is that the price of self storage largely depends on how much you want to store, the storage duration and the replacement value of your belongings.
As you may already know, location and price play a vital role in storage costs as facilities near major city centres will typically cost more than outlying areas. On average, the cost of self storage is approximately £23.11 per sq ft per year but Remember, this is only the national average and prices may vary depending on location and keep in mind the value quoted by the SSA excludes VAT and storage insurance.
Related: '8 Things You Need To Know Self Storage Costs'
Cheap Self Storage Offers
When looking for a self-storage facility, you may be tempted to accept one of the many special offers. Whilst cheap storage isn't always bad, always read the fine print and don't be misled by the different phrasings that some companies may use.
For example, if a storage facility puts a special price offer in months and their competitor uses weeks, you'll need to do the math to calculate exactly what it will cost you. Never assume that they are offering the same price for the same unit and rental period.
Recommended: 'How To Avoid A Cheap Storage Rip-off'
Long-term Self Storage And Pricing
With more than 20 years in the self storage industry, we can honestly say that many people rent their units for longer than they originally anticipated. This is especially the case if they use self storage when moving, building, decluttering or renovating.
Typically, the longer you rent a storage unit, the cheaper it is but we always recommend asking about long-term contracts and payment options. Remember, some facilities don't guarantee that your rental price will remain unchanged for the entire contract so always ask whether the contract is subject to price changes.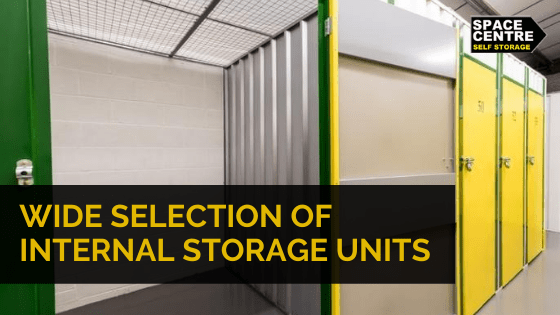 What You Need To Know Gloucester Self Storage
At Space Centre Self Storage we don't tie you to long-term contacts and there is no fine print or hidden costs to worry about. Our prices remain the same for at least 12 months and there is no minimum rental period.
We are open for access 24 hours a day with many units on the ground floor for easy drive-up access. Please visit our website for more information or contact us today to reserve your unit. Why not take a virtual tour of the Gloucester self storage facility and see for yourself what we're all about?