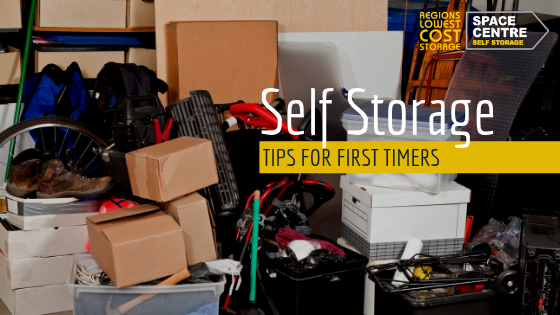 Using self storage for the first time may seem a little daunting but it doesn't have to be. The process is really quite straightforward especially when you choose an experienced and reputable facility.
With self storage, you can keep the end date open while having the option to decide on a monthly basis whether you want to continue storing your belongings or not. The only challenging part is packing your storage unit as once everything is in, self storage is hassle-free.
Who Can Use Self Storage?
Many people use self storage for different reasons whether they are moving home, downsizing, decluttering or for business storage purposes. Storage facilities are ideal for furniture, clothing, collectables, office equipment, tools and stock. Among others, self storage is a popular choice for e-commerce brands, sole traders and small to medium businesses.
Related article: 'Top Reasons Why People Use Self Storage'
Choosing The Right Facility And Storage Unit
One of the most frequently asked questions first-timers ask is, "How much storage space do I really need?" While some may think it's a silly question, it is actually a vital step in the process as you don't want to pay for space you don't need.
At the same time, the type of self storage you want will also depend on these three questions:
What do you want to store?
How much do you want to store?
How often do you need to access your unit?
Storage costs and flexibility of rental terms are other major factors you should take into consideration. This becomes essential in the planning process as many people often keep their units longer than they initially planned for. Knowing what type of storage unit you need and the associated costs are key to avoid storage mishaps.
How Much Space Is Enough?
Many people often think they need more space than they actually do which can lead to unnecessary expenses. It is a common misconception among those looking for household storage or commercial storage space. Never base your storage requirements on how much you can squeeze into a room or garage. While facilities offer various sizes, you still need to know which one is right for you. To help you get started, check out our Price and Size Guide for the ideal self storage unit.
Be Prepared And Plan Ahead
We recommend making a list of everything that you want to store and keep it handy as you are likely to forget a few things along the way. See it as an inventory of what items are in the unit, where they are packed and what may still be missing. This will help keep things organised and avoid throwing something away or leaving them behind.
Do You Need Movers?
Another important consideration is whether you need a man with a van or moving everything yourself. If you have friends who can lend a hand, even better but it is important to know before moving day. In many cases, movers need advance notice and you don't want to be left stranded with boxes in the driveway with no way of getting it to the facility.
Pack Your Storage Unit Properly
Once you find the right unit for your requirements, do your homework in terms of how to properly store everything. Don't just dump all your stuff and hope for the best; be organised as to avoid costly damages. Here are a few simple tips on how to pack your self storage unit:
ensure that your belongings are protected by using the right storage box or container
clearly label every box before stacking them in an orderly, safe fashion
pack heavy items at the bottom with lighter ones on top
use furniture items like desks or dining room tables to form a strong base for stacking items
cover the furniture with bubble wrap, a blanket or high-density plastic to prevent damage
pack large, bulky items first and against the back wall so it's out of the way
save time and space by dismantling what you can before packing into your storage unit
be smart and use drawers from cupboards to store smaller items inside
leave an aisle to better organise your unit and make everything more accessible
The Price Of Self Storage Units
While cheap storage isn't always a bad thing, it is often coupled with subpar service and standards. Quality should always take preference as you are essentially leaving your valuables in someone else's hands. In many instances, cheap storage could cost you more in the long run due to badly maintained units. If they are dirty, damp, poorly ventilated and without regular pest control checks, your valuables could be at risk.
If you choose the wrong storage facility and don't plan properly, you could end up with a hefty repair bill or replace everything altogether. This is an added cost nobody should have to pay which brings us to price guarantees.
Very few storage facilities offer guaranteed prices and some often limit you to a shorter rental period. Always check that the advertised price won't increase when you store long term. At Space Centre Self Storage, our prices are guaranteed to remain the same for at least 12 months if not longer once you move in.
Why Choose Space Centre Self Storage?
Our 20+ years' experience in the industry has taught us a number of things and it shows in our level of service and quality. We've been providing affordable, reliable and quality storage units since 1995 offering various sizes, internal or external, with short or long-term rental contracts. Space Centre Self Storage offers the following:
Clean, dry, well ventilated and well-lit storage units
Drive-up access
24-hour security (CCTV and alarms)
No deposit required
No long-term commitments
Free insurance (up to £3000)
Flexible to change your unit size at any time
You have the only key to the unit so nobody else has access, not even our staff
Conclusion
If you are new to self storage, do your due diligence and find a facility that caters to your needs while offering valuable insight. Our experienced staff members are here to assist in any way they can, always looking out for your best interest. When you are ready to rent a storage unit, get in touch with any of our facilities in Bristol, Gloucester, Stroud and soon-to-be Stonehouse.