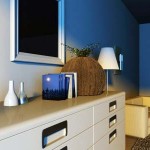 Are you considering renovating your property and maybe extending it too? At this time of year and with summer, hopefully, just around the corner, many families will think about splashing out on a conservatory. It makes sense. Enjoy the evening sunshine in the comfort of your own home.
It all sounds like a good idea. However, when the contracts are signed and the builders have given you a start date, it's time to think about the work itself and the mess and inconvenience it can bring. Some families have an opportunity to move into temporary accommodation, maybe with friends or family. Others will be forced to stay at home.
Whichever path you choose, there is always one consideration that has to be made. Where should you keep your belongings, furniture and valuables whilst the builders are in your house? After all, building work brings with it dust and grime. The last thing you want when the building work is complete, is a hefty cleaning bill.
The answer is relatively simple – self storage. Why not put your items into self storage whilst the building work is being completed. They will be safe and secure, dry, free from damp and in no danger of becoming dirty from the work going on at your property.
Lucinda Dangerfield is a director at Space Centre Self Storage, a self storage company based in the North Bristol and Gloucestershire areas. She said; "We have had many clients who have taken this route. Not only does the storage idea keep everything out the way, so there is space for the builders to work, but it stops the items getting damaged or dirty."
"Here at the Space Centre Self Storage we pride ourselves on providing storage space at a reasonable price. We have also had customers who suffered flood damage to their properties last year use us. They stored their belongings whilst the insurance companies did the repair work."
"Our customers are able to pay as they go for storage and we don't need any long term commitment. This helps if you are unsure as to when work will be completed on your home. Our prices are also fixed for 12 months, if not longer, so the costs won't keep going up during their stay with us."
Benefits of using a self storage facility
Most storage facilities have secure entry devices and are guarded around the clock.
Typically a storage centre will use closed circuit TV (CCTV) to monitor the premises.
The spaces in some facilities are airtight and climate controlled so your belongings are well protected from the elements – perfect for pieces of art work, cellared wine, archival documents and the like.
How to check that you have the right self storage facility
Located a storage facility that is offering the right amount of space that is within your budget. Make sure you go and do a visual inspection of the place. This will give you an idea of just how much security the facility can really provide. Checking out the facility will also give you the chance to ask any and all of the questions that you may have when it comes to the security of your belongings and accessing your belongings.
Basically, the rule of thumb here is if you do not feel comfortable about the place during your inspection, it is best to look elsewhere.
If you live in the North Bristol or Gloucestershire areas and you need to speak to someone about the possibility of storage, why not contact us.
Have you stored your belongings while work has been done on your property? What was your experience? Post you comments in the box below.