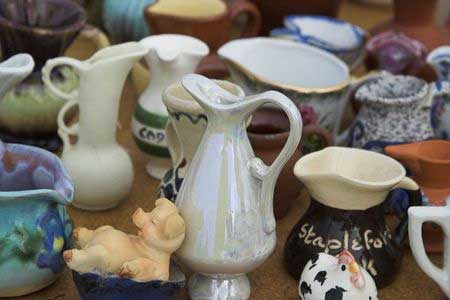 We have all got a few bits and pieces in the loft. Some are worthless, but sentimental, others are not only collectable but extremely valuable too.
It could be a collection of Beano comics, Vinyl 33s from back in the day or a pile of well kept Rev Awdry's Thomas the Tank engine books. You might have a collection of fine wines, football programmes or antique furniture.
Whatever you have and wherever you have it stored, it's a fact that memorabilia, collectables and antiques have never been more in vogue.
Why collect?
Having stumbled across a collection of your old Dinky and Corgi cars, you might see an opportunity to make some extra cash in readiness for that planned summer holiday or even Christmas. If you do, you could advertise them on ebay or on your Facebook page.
Your primary concern, however, should be keeping them in mint condition. After all, if you scan Ebay and compare how much a well kept, boxed James Bond car from the 70s sells for, in comparison to a damaged one without the box and 'Secret Papers', you will see the benefit of keeping your collectables in good condition.
Many people will use their loft space until it's time to sell or even a bookshelf or a cupboard. Others will push their collectables into a small corner of the bedroom where they can easily get knocked and or gather dust.
If you find yourself in that situation and not even a spot of de-cluttering will provide you with adequate, extra storage space, why not consider a self storage unit at your local self storage centre.
Remember also, that when it comes to de-cluttering, don't automatically open the bin bag and transport your belongings to the refuse yard, think about storing those in your self storage unit too. You just never know when you might need something.
Lucinda Dangerfield, co owner of Space Centre Self Storage, based in the North Bristol and Gloucestershire areas of south west England said; "We have a number of long-time clients who use our units to keep their collectables."
"Some do it because we offer safe, secure, damp free units which will keep their books, comics and record sleeves in excellent condition, whilst others use a slightly bigger space with us due to the volume or size of goods they have.
There are many benefits of using self storage, none more so than the security of what can often be very valuable antiques and collectable items."
Five benefits of self storage for your collectables
Damp free surroundings

You are the only person with a key
Easy access if and when you decide to sell
No long-term contracts
Spacious areas to keep items in mint condition
If you have any questions about how best to store your goods and whether self storage would suit your requirements, why not post a question below or contact us at Space Centre Self Storage
Did you find a hidden gem in your collectables? Let us know how you identified it and decided what to do with it.