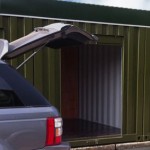 Are you a sole trader whose business has grown in recent times? Have you invested in more equipment to keep pace with your expansion? If so, it could be that your van, shed or garage is simply not big enough to house the tools of your trade. Whatever your trade, secure storage could be the answer.
It makes sense to keep your tools together in a damp free unit. It not only avoids clutter at home, but provides you with peace of mind too. After all, many sole traders use secure storage units because of safety issues. How many times have we heard of tools being stolen from a garden shed or garage? How many vans containing tools are broken into on a daily basis? However, hard you try, it's almost impossible to make your own premises or vehicle 100 per cent secure.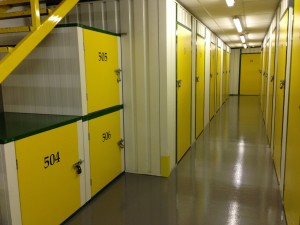 Here at Space Centre self storage, we offer secure storage units at competitive prices, with no long-term contracts to sign. We currently provide units, of all sizes, to tradesmen and retailers in the North Bristol and Gloucestershire area. Lucinda Dangerfield, co-director of Space Centre self storage said; "Many small businesses use our facilities to avoid cluttering their own homes or offices.
In terms of security, we have found that many tradesmen, retailers and ebayers prefer to house their stock and equipment with us, because they have peace of mind. Our premises are secure, damp free and accessible to the client at all times."
Five reasons to use Space Centre self storage
Damp free units
Keep your items safe from damage caused by fluctuating temperatures and humidity. This is especially important for antiques, paper products, electrical goods, musical instruments, art work and paintings.
Convenience
Should you choose one of our storage centres close to your home, you can store your belongings safely and securely within easy driving distance.
Trained Staff
Our staff members are trained to help you in any way required. They'll help you select the best sized unit so you're not paying for space you don't need. They can help you select the right packing materials and give you tips on how to best set up your storage space so things stay organized and easy to access.
Cost Effective
You only rent as much space as you need for as long as you need. We offer lots of storage options, from small to large units with no long term commitments.
Safe and Secure Storage
We offer 24-hour security with 24-hour surveillance cameras to ensure that we keep your belongings safe and secure. Nobody else has access to your business property.
Have you used one of our storage units or are you seeking more information? If so why not post a comment below, contact us through the website or call us.