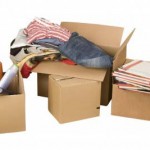 Are you a student on the verge of taking a year out to travel overseas? Maybe your company have asked you to go and work abroad for 12 months. Or maybe, you just fancy a year out of work to go and explore the places that you have only ever dreamed about.
Whichever situation you are in, you will almost certainly need to consider long term storage unit to make sure your goods and belongings are kept in a safe and clean state for when you return.
If you are contemplating long term storage, finding a suitable location in your city, town or surrounding area is arguably the most simple of the tasks that you will face. However, have you thought how you will prepare and package your goods, belongings and valuables for long term storage? Have you considered what could happen to your goods if you are non-contactable or if you fail to keep up your payments?
Here are some key tips to finding and using long term storage
Packing
Make sure items are well packed and arranged properly to prevent any damage and check that items are clean and dry when they go into the unit
Price
Shop around on price, maybe do a fixed deal and pay up front. This is often a bit cheaper. Alternatively make sure you confirm with storage provider that the price won't keep rising during your stay.
Insurance
Make sure you are adequately insured – some more valuable items may need additional insurance if being placed in long term storage away from home.
Contact Details
Keep contact details up to date and provide an emergency contact if you are abroad.
Keys
If you are travelling abroad, leave a key to your unit with a friend or relative. Perhaps they can occasionally check on your items? It is also helpful to have a contact at home in case of an emergency.
Payments
Ensure you are up to date with your payments. Missed payments will invalidate your insurance and there may be late payment charges too. Non-payment for long periods may result in your unit being emptied and the goods sold.
If that was the case, have you ever considered what happens to the goods in storage where the owner cannot be contacted and payment has not been made?
Lucinda Dangerfield, co owner of Space Centre self storage, who have centres in the North Bristol and Gloucestershire areas said; "Obviously the storage provider makes every effort to contact the owner. However, if this doesn't prove successful, storage providers ultimately have a 'lien' over the goods.

"A lien is a legal right, so in the event of non-payment, the storage provider takes ownership of the goods until the debt is paid. Access to your belongings will be denied and your goods could end up being sold if the debt is not repaid."
If you have any experience of long term storage or want to ask any questions, why not post your thoughts in the comment box below. Or you can contact Lucinda or Mark at Space Centre Self Storage.