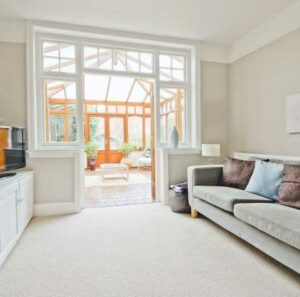 It's never too late to make a New Year's resolution and don't worry that Spring is almost upon us. You can still act now if you want to put a long-time plan into motion and make some home improvements. Whatever the reason for the gap between making your resolution in January and starting your project – it's never too late if you really want to do it!
Top Reasons why home improvements result in the need for self storage
De cluttering
Most of us still have those unwanted Christmas presents hanging around the home. Even the gifts we asked for need a home. The end result is less space. So, maybe your first resolution could be to de-clutter your property. There is no problem in throwing away those items you don't need, but make sure you don't cast to one side any belongings you might need in the future or those that have a sentimental value. You could always consider using your local self-storage centre.
External changes and DIY
Now the nights are drawing out, you might consider investing in a new conservatory, a new set of garden furniture, a garden overhaul or a lick of paint to your fences and shed. Equally, inside the house, your home improvements might involve a spot of DIY. All of this sounds ideal, but don't forget to plan every move you make. A conservatory is, of course, best left to the professionals. However, if you are embarking on a spot of DIY, remember to stick to tasks that are manageable. Start small and build up to more substantial jobs. Make 2014 a year to remember NOT one to forget.
Refreshing or renewing your furniture
The January sales might have long since disappeared, but many shops and showrooms are full of bargain buys. If you have set your eyes on a new three piece suite, new beds or wardrobes as part of your home improvements, don't forget that your current goods are not always in such a sorry state of repair that you have to book a skip or a van to transport them to the tip.
Using the self-storage option means you can keep hold of your old furniture for when your children move into their new home or when your extension is built and you need extra furniture. The beauty of self-storage when undertaking home improvements is that you can store items for as long as you like, at a reasonable price.
If you have any questions about home improvements or how to store your goods in a self-storage unit, why not contact us for advice?
Have you used self storage to keep your belongings safe while doing a spot of DIY or did you choose to work around things? Do you wish you'd done things differently? We'd love to hear your success stories or your tips for things to avoid!