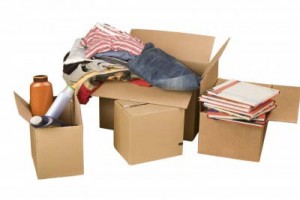 We are always in need of extra space for stock storage. Ebay sellers, with bountiful stock, find it increasingly difficult to store their goods at home. Invariably, there just isn't space. Companies who have bought excess stock find it increasingly difficult to store the goods on site. After all, cluttering the office is not the answer for effective business.
Also, market stall holders and those 'professional' car boot sellers amongst you, find that the garage and garden shed are simply not big enough to house everything. So what's the answer?
For many small businesses and ebay sellers in particular, the problem of stock storage can be solved by using a designated self storage centre. It is by far the most secure and convenient way of storing your goods or belongings. Deliver, stack, lock and leave. What could be easier? There are no long-term contracts and if you pack and label your goods properly, you will discover that self storage will not only sort out the mess at home or in the office, but will help you develop your business too.
Storage for slow moving stock items
Have you outgrown your retail premises? Is your stock moving slowly? Is there part of your stock that you don't need constant access to?
Market stall holders
If you're a market stall holder and would like to re-claim the space in your garage, self storage is ideal. Your stock and stall equipment can be safely stored and retrieved whenever needed.
Exhibitions and trade shows
Exhibition and trade show stock and equipment can take up large areas and are often only needed a few times a year. Securely store them and give yourself more room to move.
Warehouse storage
Self storage units can be used as a "virtual warehouse" meaning you can continue to operate your business from your existing premises, rather than be forced to upgrade to a larger building as your business grows.
Store your leaflets and brochures in a damp-free environment
Printed literature is heavy and bulky and suffers from damp storage. Your garage or shed may not be the best place to store these items. If you don't have room at your business premises, you can use a storage unit.
Here at Space Centre self storage we provide units of all sizes to help with problems of stock storage. All of our units are free from damp and totally secure. Lucinda Dangerfield, co director at Space Centre self storage said; "Our units are ideal, not only for large companies with a vast amount of stock, but for smaller business people who need somewhere away from their house or office to store their belongings or goods securely.
You will be the only person with a key and you can come and go when you please. With us, you will not be tied in to any long term contracts either."
Here at Space Centre self storage, our prices are competitive so if you recognise yourself as falling in to one of the categories above and require stock storage, why not give us a ring on 01452 729992/01453 755587/01454 261172 or contact us through the website to establish how you can best utilise one of our centres in the North Bristol and Gloucestershire areas.