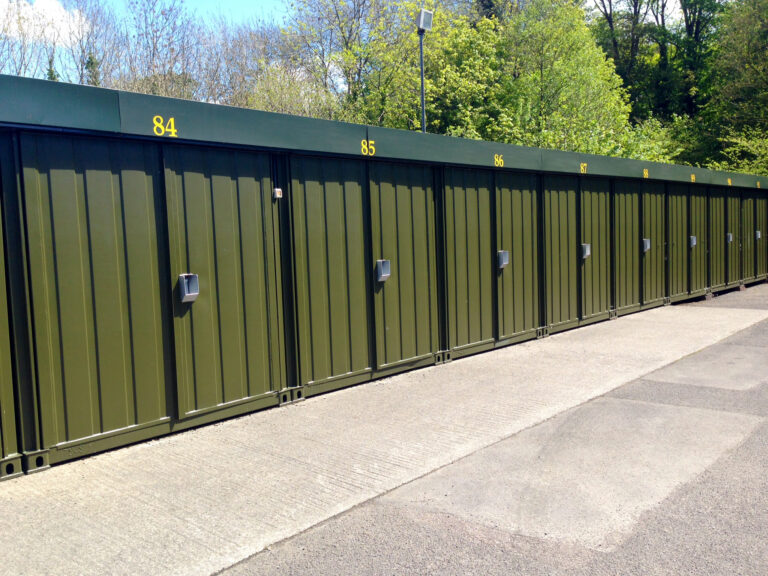 There are many types of self storage, but which type do you need? This will depend on what you're storing and how much access you need to your possessions. Different companies will offer different options, so it's worth doing your homework and thinking carefully before you sign up.
Here are some of the questions you should be asking yourself before you make a decision about using self storage.
What are you storing?
You might only have a few small boxes to put in storage, or you may have a house or office full of goods that need tucking away safely for a while. Some storage providers offer one-size-fits-all units, while others provide anything from small lockers to huge units. Getting the right size will ensure that your goods aren't cramped and that you aren't overspending on storage. If you are storing valuable items that could get damaged, ask potential storage providers whether the units are dry, pest-controlled and temperature-controlled. There are regulations about what can and can't be stored in self storage – make sure you check if you are in any doubt.
Is the location handy?
There's no point finding a storage facility that is hundreds of miles away, especially if you need to dip in and out on a regular basis. But similarly, you shouldn't opt for the closest storage provider without ensuring that it meets your needs.
Do you need regular access to your belongings?
If you are likely to be in and out of your storage unit, make sure your goods are accessible. Is it on the ground floor, for example, and if not is there a lift? If your items are heavy these should be key concerns, and it may be worth finding a drive-up unit so that you can load and unload right from your car or van. Make sure you get a unit that is big enough to leave a walkway if you have a lot of items to store. That way you can access goods at the back without having to empty everything out of your storage facility. It's also worth checking the opening hours to find out when you can access your possessions. The office hours may be different from the gate hours, so if you need support check when the office is open as well as the times you can get into your storage unit.
Will your goods be insured?
Some storage providers include insurance to protect your items, but different companies offer varying levels of cover so it's worth finding out what is on offer, particularly if you have valuable items to store. You may need to top up this insurance yourself if it is insufficient. It's also worth asking how secure the units are and whether CCTV and a round-the clock onsite manager are in place.
Can you see the unit before you sign up?
Some companies will offer an immaculate 'show unit' for perusal but will then provide an inferior unit in a less accessible area. Ask to see a unit of a similar size in a similar area if you can't see the exact unit you will be using.
How long do you need it for?
You may only be using self storage for a few days between rental periods, or you may plan to be away for a couple of years and need a longer term solution. Some storage facilities are more flexible than others and you don't want to find yourself paying for a full month when you don't need it, or to find that you can only store goods for six months when you're halfway through an overseas sabbatical.
At Space Centre Self Storage we pride ourselves on providing clean, secure, dry and well-maintained units. Our storage facilities are extremely flexible and competitively priced. Our staff are helpful and knowledgeable, helping you get the most out of your storage without paying over the odds. We provide insurance of £3,000 per unit and can offer long or short-term storage to fit around you. If you are thinking of using self storage in Stroud, Gloucester or North Bristol, contact us, we'll be happy to help and advice on what's best for your needs.