In today's online marketplace, platforms like Etsy have become a cornerstone for crafters, artisans, and vintage enthusiasts alike, offering a global stage for their unique products. However, managing an online store – whether you're a budding entrepreneur or an established retailer – can present challenges, particularly in terms of storage. In this guide, we delve into the world of Etsy storage and provide invaluable tips for managing your inventory effectively, ensuring your Etsy business runs smoothly.
Understanding Etsy: A Brief Overview
Etsy, at its core, is a digital marketplace that connects sellers with buyers looking for handmade, unique, or vintage items. This platform has grown exponentially, offering a vast audience for online retailers. The success of an Etsy store hinges not only on the quality and uniqueness of items but also on efficient inventory management.
Benefits of Running an Etsy Business
Before we dive into the realm of Etsy storage, let's take a look at why running an online business can be beneficial. For starters, you'll enjoy more flexibility in terms of when and where you work. You don't need to worry about the cost of rent or having an office space since everything is done online – from listing products to processing payments. Here are a few more worth noting:
Global Reach: Etsy provides a platform to reach customers from every corner of the globe.
Niche Market: Etsy focuses on unique, handcrafted, and vintage items, allowing sellers to target a specific audience.
Low Start-Up Costs: Most sellers begin their journey from the comfort of their homes, with minimal overheads.
Recommended: 7 Steps to a Successful Start on Etsy
Etsy Storage: 7 Tips for Managing Your Inventory
The biggest challenge of maintaining an Etsy store often lies in storage. And, as your Etsy business grows, so does your inventory and managing this properly is vital for efficiency and customer satisfaction. Here are some of the most important organisation and Etsy storage tips:
Develop a System:
Organising your products is crucial. Utilise numbered bins and a corresponding list to keep track. If you're selling on Etsy, consider labelling your bins or drawers and matching each item to its designated storage space. By labelling all of your containers in self storage, you can keep track of where everything is at any given time. You may even consider colour coding larger boxes or drawers to help you remember the contents of each.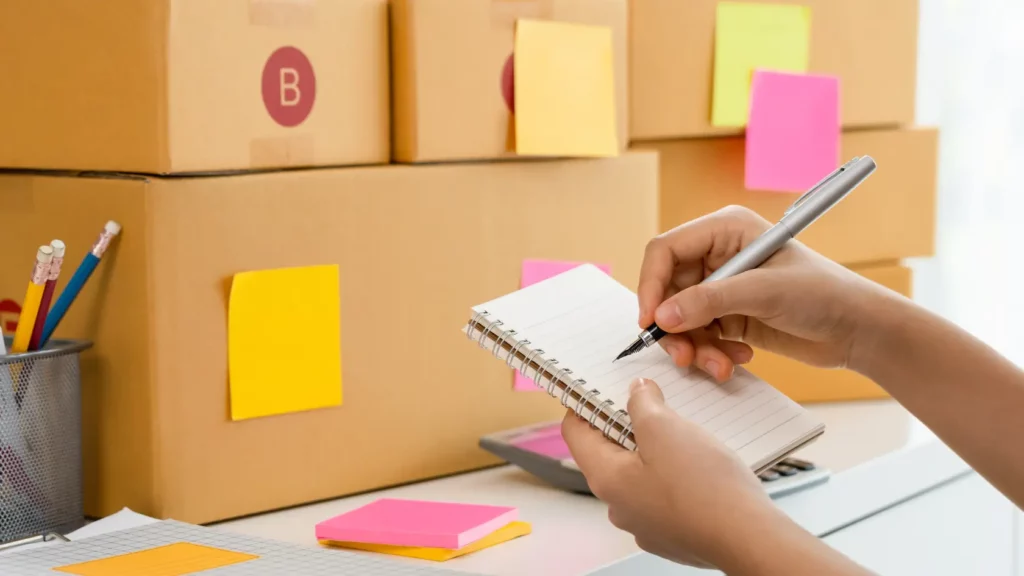 Recommended: 5 Inventory Tips From Seasoned Etsy Sellers
Shipping Supply Storage:
Keep your shipping essentials organised. Ensure quick access to scissors, labels, envelopes, and other necessary tools. Affordable organisers can be found at craft stores, or opt for shelving or cabinets to keep everything in its place.
Regular Inventory Checks:
Routinely review your stock to ensure you're not overstocking or running out of popular items. If needed, make a list of products you need to purchase in bulk.
Invest in Quality Packaging:
Avoid disappointment by investing in sturdy boxes and quality packaging materials for your items. Consider the size of your product versus the box or envelope and opt for a reliable shipping method that ensures safe delivery.
Utilise Inventory Management Software:
An inventory management software program can be invaluable for tracking the quantity of your items, as well as alerting you when it's time to order more or restock an item that has sold out.
Make Use Of Vertical Space:
To maximise efficiency, utilise vertical space in your storage area by using shelving units or racks that go up rather than taking up floor space. This not only will help to save room, but also allows you to better organise your items and promote better visibility of inventory.
Stay Neat and Organised:
Maintaining a tidy storage space is key for staying on top of your inventory. Dedicating a portion of each day to reorganising and tidying will help keep everything in order, and also allow you to quickly locate any items that need restocking or shipping.
If you're looking for "Etsy storage units near me", Space Centre Self Storage can help. We have clean, secure and easy-accessible facilities in Bristol, Gloucester, Stroud and Stonehouse with internal and external units of various sizes.
Items Not Allowed in Self Storage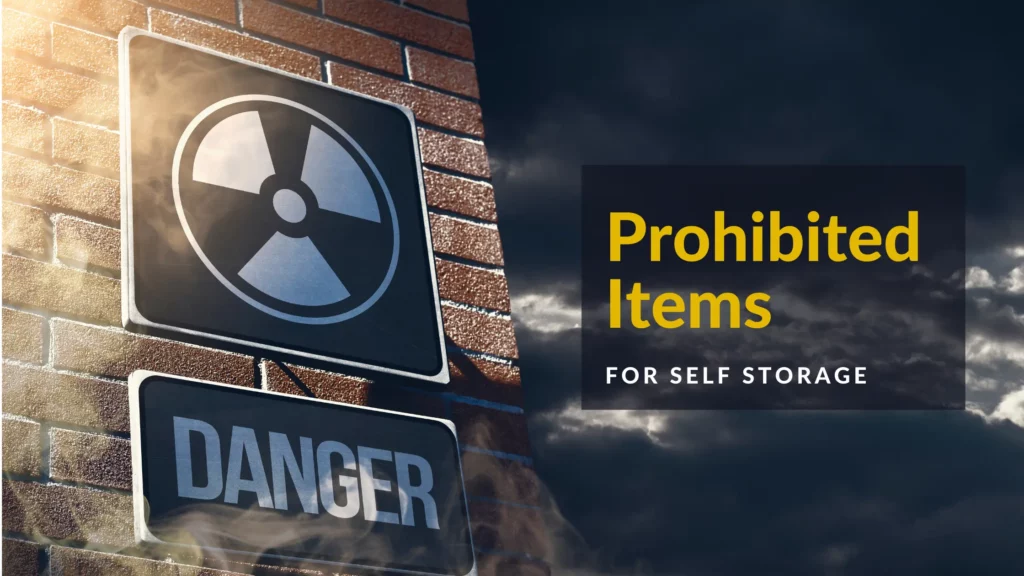 Although self storage provides a secure place to store your items, there are certain rules and regulations that must be followed. Here's an overview of what's prohibited in most self storage units:
Hazardous materials including explosives, chemicals, gasoline and other flammable liquids or solids.
Perishable goods including food items and plants.
Drugs, firearms and weapons of any kind.
Animals or creatures of any kind.
Any items that creates offensive odours, obnoxious noises or excessive vibrations.
Items that are illegal or stolen (including counterfeit products).
Any item likely to cause damage to the unit and/or neighbouring units.
Why Choose Etsy Storage: The Solution for Growing Online Retailers
While starting from a spare room or garage is economical, growth inevitably leads to space constraints. This is where business storage becomes invaluable as a the following benefits suggest:
More Room at Home: Transfer your Etsy stock to a business storage unit and reclaim your living space.
Enhanced Work/Life Balance: A distinct separation between work and personal space can lead to better productivity and mental well-being.
Safety and Security: Business storage units, like those at Space Centre Self Storage, are equipped with high-end security features, ensuring your stock remains safe.
Flexibility: Most storage facilities offer flexibility in terms of space, with no long-term commitments. Upsize or downsize based on your business needs.
Convenient Access: Many facilities, understanding the unique demands of online retailers, provide 7-day access to your stock.
Recommended: 5 Factors To Consider When Choosing A Business Storage Unit
Summary
With online businesses increasing in popularity, more retailers are on the lookout for innovative storage solutions. By integrating these Etsy storage and business storage tips, sellers can not only streamline their operations but can also ensure scalability and growth in this competitive market. Whether you're a new or a seasoned Etsy seller, consider a practical and affordable storage solution to truly take your business to the next level.
Ensure your business runs efficiently by following these Etsy storage tips and make sure you're always well-stocked for success! Visit our website to find out more about our storage units, sizes and prices.