Every year, many students face the same dilemma during the uni summer holidays – what to do with all the stuff they've accumulated throughout the academic year. Whether it's textbooks, kitchenware, or that plant you've managed to keep alive, the task of finding suitable student storage for your university belongings can be a headache.
Not to worry – with a bit of planning and the right strategies, it doesn't have to be a big deal. In this guide, we will share a handful of helpful tips for storing your uni stuff over the summer using student storage solutions, making your end-of-term transition as smooth as possible.
The End-of-Term Sort: Deciding What to Keep, Discard Or Place In Student Storage
It's time to sort through your belongings and make decisions on what to keep, what to store, and what to discard. This process can be overwhelming, but with a systematic approach, you can streamline the task and make the transition easier. Here are some tips to help you make those important decisions:
1. Decide What You Really Need
Start by evaluating the necessity of each item. Consider whether you'll need it in the upcoming year or if it holds sentimental value. Textbooks and study materials related to your major or future courses are usually worth keeping. However, if you no longer have use for certain items or they're easily replaceable, it might be best to let go.
2. Student Storage: Investigate Possible Options
Storage space is often limited, especially if you're living in a dorm room or shared accommodation. Take stock of the available storage options, such as on-campus storage facilities, self storage units nearby or even ask friends or family if they have space to spare. Prioritise the items that are essential but won't fit in your living space during the summer.
3. Sell or Donate Unwanted Items
If you come across items that you no longer need or have duplicates of, consider selling or donating them. Electronics, furniture, textbooks and clothing in good condition can be sold online through platforms like Facebook Marketplace or donated to local charities.
Charities such as the British Heart Foundation offer a free collection of certain items, or you can drop items off at a charity store near you. Not only will this lighten your load, but it will also benefit someone else who could use those items.
4. Take Fragile, Valuable Items Home or Place Them In A Student Storage Unit
Fragile items like glassware, electronics, or sentimental possessions should be transported home if possible. Pack them securely to avoid damage during the journey. If you don't have space at home, rent a self storage unit for the summer. Valuable items such as jewellery, important documents, or expensive equipment should ideally be taken home to ensure they remain safe.
5. Properly Label and Organise Storage Boxes
If you decide to place your belongings in self storage, be sure to label each box with its contents. This will save you from unnecessary confusion when you retrieve them later. Additionally, organise the boxes in a logical manner, with items you may need sooner placed at the front. This way, you can easily locate and access specific items when required.
Recommended: What Is The Best Way Of Organising Self Storage Units?
6. Consider A Climate Controlled Student Storage Unit
If you're storing electronics, musical instruments, or delicate items, opt for a student storage unit with climate control to protect them from potential damage. Climate control helps maintain a stable environment, protecting delicate items from potential damage caused by extreme temperatures or moisture.
By following these tips, you can make the end-of-term sort a more manageable process. With a well-organised approach, you'll be able to keep your university belongings safe and make the most of your summer break.
Student Storage Packing Essentials: Tips For Protecting Your Belongings
When it comes to packing items into your student storage, it's crucial to pack your belongings properly to ensure they remain safe and well-protected. Whether you're storing delicate items, valuable possessions, or everyday essentials, using the right packing materials and techniques can make all the difference. Here are some packing essentials to consider: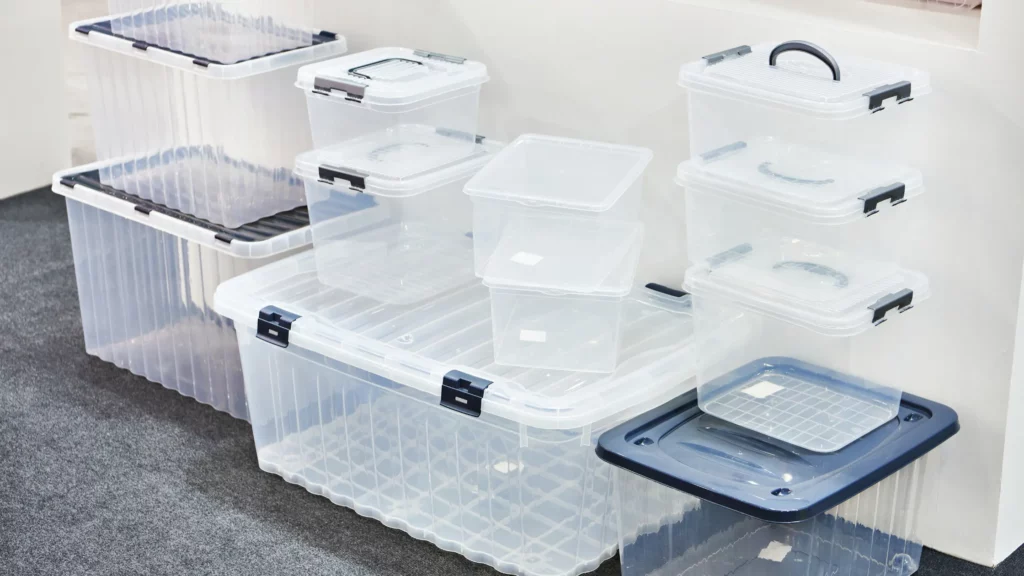 Sturdy Boxes and Containers
Invest in high-quality, sturdy boxes and containers that can withstand the weight and stacking involved in student storage. Avoid using damaged or weak boxes, as they can compromise the safety of your belongings. If possible, opt for plastic containers with secure lids to provide an extra layer of protection against dust, moisture, and pests.
Bubble Wrap and Packing Paper
Fragile items such as glassware, dishes, or electronics require extra care. Wrap them individually with bubble wrap or packing paper to provide cushioning and prevent breakage. Place fragile items in boxes with packing peanuts or crumpled paper to fill any empty spaces and avoid movement during transport or storage.
Use Furniture Covers When Placing Furniture In Student Storage
If you're storing furniture, invest in protective covers to shield them from dust, dirt, and scratches. Use fitted covers specifically designed for different furniture pieces like mattresses, sofas, or chairs. For added protection, disassemble furniture when possible and wrap each piece with blankets or furniture pads.
Plastic Wraps and Stretch Films
To protect upholstered furniture or mattresses from dust and moisture, wrap them in plastic wraps or stretch films. These materials provide an additional layer of protection and help keep your items clean and dry during storage. Be sure to wrap them tightly and seal the ends properly.
Remember to pack your storage unit strategically, placing frequently needed items near the front for easy access. Maximise the available space by utilising vertical storage with shelves or stacking boxes and containers securely. With proper packing techniques and precautions, you can safeguard your belongings and ensure they remain in good condition throughout their time in storage.
Student Storage: Picking A Summer Storage Unit
When it comes to summer storage, self storage units are a popular choice due to their flexibility, security, and affordability. Storage facilities offer a range of unit sizes, allowing you to select the one that suits your storage needs. Here's why student storage units are worth considering:
Flexibility: Self storage units offer adaptable rental durations, perfect for students with uncertain plans or changing storage needs from year to year. Choose a rental period that suits your requirements, be it a few weeks, the entire summer break, or longer.
Security: Storage facilities prioritise your items' safety with features such as surveillance cameras, personalised entry codes for gated access, and individual unit locks. These measures ensure peace of mind, knowing your belongings are securely protected in storage.
Accessibility & Location: Storage facilities typically offer convenient access hours, enabling easy retrieval or storage of belongings like textbooks or study materials during summer break. Also, consider choosing a facility close to your university or living arrangements to save on travel costs.
Affordability: With prices dependent on unit size and facility location, self storage units can be budget-friendly for students by carefully selecting the right size and comparing prices.
Check reviews: Reading reviews and checking the reputation of the facility can also help ensure you select a reliable and reputable student storage provider.
Recommended: Storage Unit Sizes: Choosing The Right Size For Your Needs
Student Storage With Space Centre
If you are looking for a reliable facility to keep your university belongings safe, look no further than Space Centre Self Storage. Our units are clean, secure, and dry, with fixed prices for 12 months and no deposits or hidden charges.
We provide flexibility without long-term commitments or additional fees for changing units or extending rental periods. Our facilities are equipped with 24-hour CCTV surveillance and individual smoke detectors.
Located near major access roads, our Bristol, Stroud, Gloucester, and Stonehouse facilities are easily accessible. For more information on student storage units, visit our website for more information.