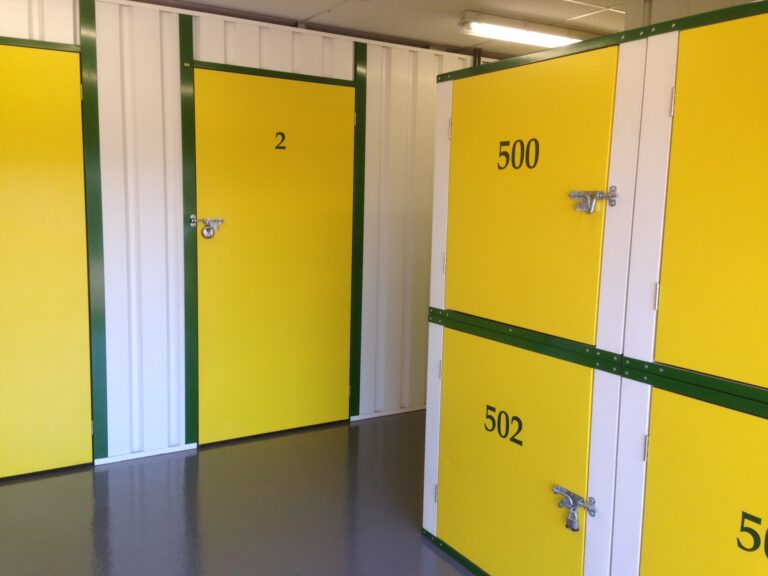 Spring is in the air and people are starting to think about that spring clean. As well as cleaning up and clearing out, it might mean a bit of decorating and DIY. As part of the clean up all those things that have been hidden in cupboards, or dumped on the bed or floor in the spare room now need a home. If it's decorating, some of those larger things may need to be cleared out temporarily too.
For those with children away at university and not in their final year, it's about now that parents start thinking about making room for their kids back at home for the summer. That spare room mentioned before, is probably theirs and has been used as the dumping ground while they're away! It's time to find somewhere to put everything until they go back in September.
For parents of students in their final year and graduating, the job is a little harder. Have they got a job and are moving away straight after Uni? If so what do you do with their stuff? It's unlikely they'll want it all straight away – they're not likely to have space! Maybe they're off travelling but need to bring everything back from Uni first or are just going to spend time at home for a while. Whichever it is, you are likely to get their stuff back at home.
For whatever reason, many people will now be thinking about storage space, or rather their lack of it! Self storage facilities are the answer, whether it's short term or more permanent. But, it's not just a case of moving boxes from one place to another, there are rules about what you can and can't store in a self storage unit.
There are all sorts of things, like DVDs, records (yes, records!) books etc. that are regularly stored without any problem. Whatever you're storing, the key is in making sure it is packed properly for storage. Unless you're a trader, most things are likely to fall into the categories below
So let's start with what you CAN store in self storage.
Furniture
Make sure it's clean and dry. If it can be dismantled, then that's best but make sure you protect all the pieces. Wrap them in bubble wrap or old blankets if necessary and bag all the nuts and bolts together.
Clothes
Most units are climate controlled and damp free, but not all. Make sure your clothes are clean, dry and packed appropriately. Vacuum bags are great for packing lots of clothes into smaller packages.
Glassware and crockery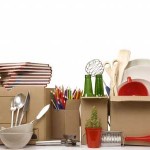 Pack things into boxes properly, wrapping individually and keeping space between items where needed. Don't over pack boxes, you'll only regret it later.
General home contents
Bedding, linen, lamps, books, pots and pans, bicycles etc.; basically, all the things you'd find in any house. Fridges and freezers need to be defrosted and dried out before storage
Antiques & Collectibles
This is listed separately to remind about checking the insurance value. Most items will fall into one of the other general groups, but the standard self storage insurance may not provide enough cover. When it's an antique, you need to be careful about checking the insurance situation, both with your existing insurer and the self storage provider.
Garden Equipment
All petrol and oil tanks need to be drained before storage. We recommend cleaning them thoroughly if going into storage long term.
Motor Vehicles
Some providers will let you store cars or motorcycles. You need to check what their requirements are for storage.
Now, onto what you CAN'T store
Food or perishable goods
These attract bugs and vermin – no storage unit wants that. Some may let you store sealed canned goods, you need to check. So, if transferring student belongings from their rental place straight into storage, check those boxes first!
Pets
No matter how small they are, whether they are in a cage or need feeding infrequently you are NEVER allowed to keep pets in a storage unit. It's inhumane and dangerous – you can be prosecuted.
Combustible or flammable materials and compressed gas
Things like paint, petrol, oil or cleaning solutions are all potentially explosive, as are fireworks and compressed gas. They are not only potentially harmful to you but also to the whole storage facility.
Toxic or hazardous materials
Toxic waste, asbestos or any other materials of a dangerous nature
Illegal substances, items or goods
This includes substances and goods whether illegal or illegally obtained e.g. drugs, smuggled/counterfeit tobacco, counterfeit clothes, toys, perfumes etc.
Weapons
Firearms, explosives, weapons or ammunition – not allowed! If you're not sure if something you have is classed as a weapon, e.g. if it is a genuine and certified antique, always ask.
People
Again, it may sound like common sense, but there have been instances where people have been found staying in their units overnight to save on living costs. Not only is it illegal (storage facilities do not have residential permissions), but it is unhealthy and dangerous.
If you're in the Bristol or Gloucestershire area and want help or advice about self storage, get in touch, we'd be happy to talk you through your options..