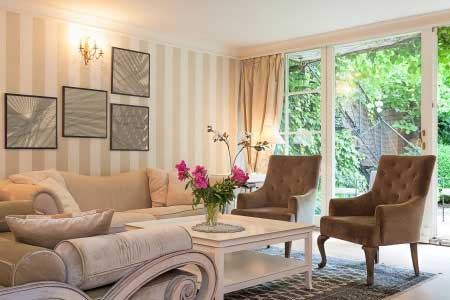 Whatever the reason, there is always a need for furniture storage. It might be a bereavement, moving into a care home, downsizing, taking a gap year or a simple case of de-cluttering. The easy bit is organising a storage unit. Google search your local self storage centre, get a quote for a storage unit that suits your need and then agree to a length of contract.
Once you've agreed on a suitable unit for your furniture storage, the impulse might be to grab your items, throw them into the van, take them to the unit and leave them there until you next need them. What could be easier?

However, remember, if you don't store your furniture properly and carefully, the likelihood is that it will get damaged. In the case of antique furniture, damage will ultimately lead to a loss in value. Make sure you wrap, cover and prepare your furniture prior to storage and always ensure the unit you have hired is damp free. Most will be, but it's always a good idea to check with the owners of the storage centre.
Six tips for furniture storage
Covers
Use soft fabrics and not plastic. Many people make the mistake of using plastic to cover furniture when placing it into storage. Unfortunately, plastic doesn't allow furniture to "breathe" and is more likely to result in a build-up of condensation. Soft fabrics; old sheets and blankets provide protection against dust, scratches and other potential problems during furniture storage.
Dismantling furniture
Some furniture can be dismantled. Remove table legs, sofa legs, knobs that screw on or mirrors. Make sure that you package these items in bubble wrap and keep them in a safe location. By reducing the amount of parts that may snap off or break you have a better chance of everything arriving in good condition.
Space
When storing furniture always be careful to leave enough space between items to not only allow easy access, but airflow too.
Lift
If and where possible, avoid placing items directly on the floor. Although unlikely, accidents sometimes take place – flooding, spills or even inadvertent drips can pool on the floor and ruin fabrics, wood or other furniture. Consider placing your furniture items on a pallet. Finally, try not to place heavy objects on top of other furniture; prolonged pressure from a heavy object can cause permanent marks over time.
Damp free and climate control units
Units with climate control are available at some self storage centres, but as long as the units are damp free and the items are covered, your furniture will be protected.
Insurance
Ask your self storage centre whether insurance is included in your self storage agreement and check what is and isn't insured. You can also check whether your homeowners or renters insurance policy covers the furniture and other items to be placed in storage; don't automatically assume you have coverage. The fact is most policies provide only limited – if any – coverage for furniture in storage.
Have you made a mistake when storing furniture? If so, let us know exactly what happened and help our readers avoid the same mistakes. Likewise, if you have any other tips for furniture storage, why not share them here?
If you're going to need storage for your furniture and still have questions, get in touch, we'll be happy to help.
Image credit:Copyright: bialasiewicz / 123RF Stock Photo