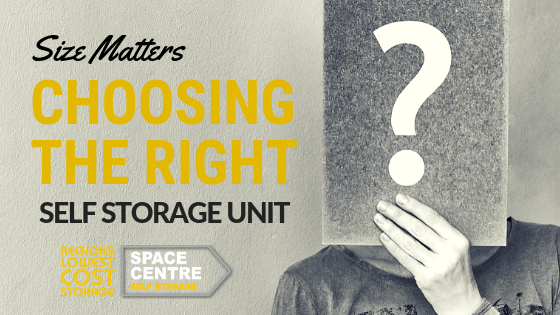 Anyone can use self storage units but the concern for many is knowing how much space they really need. Traders and start-up businesses find self storage more cost effective to set up an office in their home and use storage facilities for their equipment or stock. Moving house or renovating is stressful enough without having to worry about running out of storage space. This is where choosing the right storage facility can make all the difference.
It is challenging to visualise how much space you need especially for first-timers. But this is an important step in the process as you don't want to pay for space you don't need. Many self storage facilities offer a wide range of units in varying sizes so it's all about asking the right questions. Knowing why you need a storage unit is only the beginning as there are so many reasons. We've highlighted the top 6 reasons why people use our facilities in Bristol, Stroud and Gloucester:
6 Main Reasons For Using Self Storage
Students storing their belongings over the summer break
People who need to store the entire contents of their homes
People who are renovating or extending and need to clear a room
Business document storage
Stock storage for traders
Equipment and tool storage
Our customers chose Space Centre Self Storage because our units are clean, secure and dry providing good value for money. We don't bind you to a long-term contract and offer complete transparency with no hidden extras. The price we quote you is the price you get, guaranteed for 12 months from the day you sign up. In addition, our staff are experienced and trained to help you find the right storage unit for your needs.
What Size Self Storage Unit Do I Need?
While some may think they need multiple storage units for all their home content, you really don't. It comes down to maximising space with packing your self storage unit correctly. We know how easy it is to miscalculate the actual space you need especially when looking at your furniture throughout your home. The moment it's packed and ready for storage, you'll be able to see more clearly how much space is required.
Another important element to keep in mind is the height of the storage unit. We provide you with all the necessary information so you know how high you can go and what to expect. To help you visualise just how big our units are, we compare our units to van sizes. This gives you a great indication of the unit size and also how big, or how many loads, your goods will be.
If your home is stacked full of things, you will likely need more space than someone who lives very minimally in a similar property. Don't let uncertainty cloud your judgement, if you're not sure how much storage space you need, talk to us. Let us know the sort of furniture and belongings you have in your house and we can help determine the size of unit normally required.
When you plan to store long-term, you should consider decluttering and getting rid of things you know you won't need further down the line. Once again, this aims to save you space and money but also to remain as clutter-free as possible in the future.
How To Pack Your Self Storage Unit
You can save even more space through some creative thinking. Use some of the storage space your furniture already provide such as chest of drawers or cupboards. You could easily store boxes, cartons or cases inside your furniture once they are packed in your self storage unit. Just remember to keep a detailed record of what you packed and where. The last thing you want to do is scratch around your unit for hours just to find one small item. Use sticky notes, labels or a stock sheet with notes indicating where everything is.
At home, your furniture is at floor level but when packing your furniture, you can maximise the height of the storage unit. Just remember to stack safely with heavier boxes and items at the bottom of the pile and lighter more fragile items at the top. Take a look at the article, "Furniture Storage – How To Avoid Damage" for some very useful self storage tips.
When packing things for self storage, always remember the following:
Make sure everything is clean and dry especially if storing longer term
Protect furniture with covers
Don't overfill boxes and risk the bottoms dropping out
Don't underfill boxes and risk things rolling around and breaking
Mark your fragile boxes for ease of movement later
What About Self Storage Insurance?
Another vital part to self storage is insurance. You need to make sure that everything is covered under your home insurance policy while in storage. Not all insurance companies are the same and in many instances, you may need to arrange additional cover. For some peace of mind, we provide free insurance for goods up to the value of £3000. However, if you are storing the entire contents of your house, a vintage car or valuable antiques, you will need more.
Talking about self storage tips, Lucinda Dangerfield, director at Space Centre Self Storage said, "Our staff are here to help. We want you to get the most from your unit and don't want you to pay more than you need. If you need help or advice about how you should pack to get the best from your space, we are more than happy to help."
Here at Space Centre Self Storage, we provide quality, affordable self storage units in a range of sizes at convenient locations in Stroud, Bristol and Gloucester. Give us a call for more information or reserve your storage unit online.
If you have any creative storage tips you've come across or used yourself, please share your story. Comment in the section below or find us on Facebook, Twitter, Pinterest or Google+.