Self-storage is an increasingly popular option if you're searching for a safe, secure place to store your possessions. Whether it's household items, collectables and antiques, business inventory or records, organising your storage space is essential in order to quickly find the things that matter most.
An unorganised self storage unit poses a significant hazard, as heavy and incorrectly stacked boxes can easily topple over, resulting in injury or damage to your precious items. Following the 5 tips below will help you pack and organise your storage unit to maximise the space, make things easy to find and protect your belongings from damage.
Self Storage Checklist: Where to Start
Before you choose your self storage unit and start packing boxes, you need to ask yourself the following questions:
Are all items allowed and appropriate to be stored at this facility?
What am I going to store my items in?
Are all the items you wish to store clean and dry?
Do I have enough boxes, plastic bins, packing tape, or bubble wrap to protect fragile items?
Does anything require disassembly?
Do I have an inventory of all the items I intend to store?
Are there any items that I need access to on a regular basis?
5 Tips on How To Pack And Organise Self Storage Units
It can be tempting just to throw your belongings into boxes, tape them up and hope for the best, but with a little planning, you can protect your belongings from damage and ensure everything remains safe while in storage. Here are our 5 top tips on how to pack and organise your self storage unit:
1. Choose your storage containers carefully
Before making a monetary investment, it is important to compare the benefits of packing items in plastic versus cardboard. Each one has its advantages and drawbacks, so choose carefully before spending any money.
Plastic Containers
PROS: Plastic bins and containers provide sturdy storage for most items, including delicate china or family heirlooms wrapped in bubble wrap. They're also airtight and waterproof and will provide an extra layer of protection against the elements. Most plastic containers are transparent, making it easy to see what's inside without having to rummage through lots of boxes in your self storage unit to find what you are looking for.
CONS: Plastic containers tend to be more expensive than cardboard boxes, but depending on what you are storing, they might be a wise investment. Another thing to consider is they do not provide adequate ventilation, so if you accidentally place damp items inside your boxes, you may accidentally encourage mould growth.
Cardboard Boxes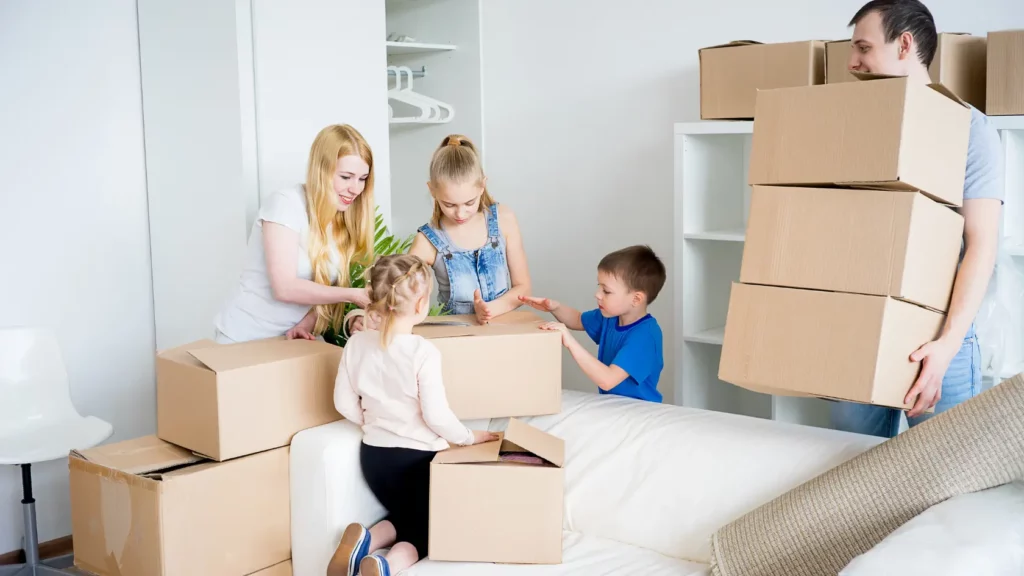 PROS: Let us not forget the advantages of a classic cardboard box. Generally much cheaper and available in bulk, these boxes are also lighter than their counterparts, saving you from potential back strain on your moving day – remember to lift with your knees! Furthermore, ventilation for fabrics is more optimal when packed inside cardboard since it allows for airflow, and this becomes especially important if your items are in self storage for a lengthy period of time.
CONS: Cardboard boxes are not as durable as plastic containers and can easily be damaged by moisture or break apart if you place heavy items inside. Not only do they offer no protection from the elements, but because of their opacity, labelling boxes with a master list of the contents will be essential to save you time when searching for a specific item.
2. Keep an inventory of all the items in your self storage unit
To ensure you stay organised and have a clear view of your possessions, create an inventory on paper or digitally. List each item you plan to store away along with its respective category (e.g. clothing, toys, etc.). Doing so will provide a comprehensive overview of what items are currently in your self storage unit. Just remember to update the list as you remove or add things.
3. Clearly label all the boxes and containers in your self storage unit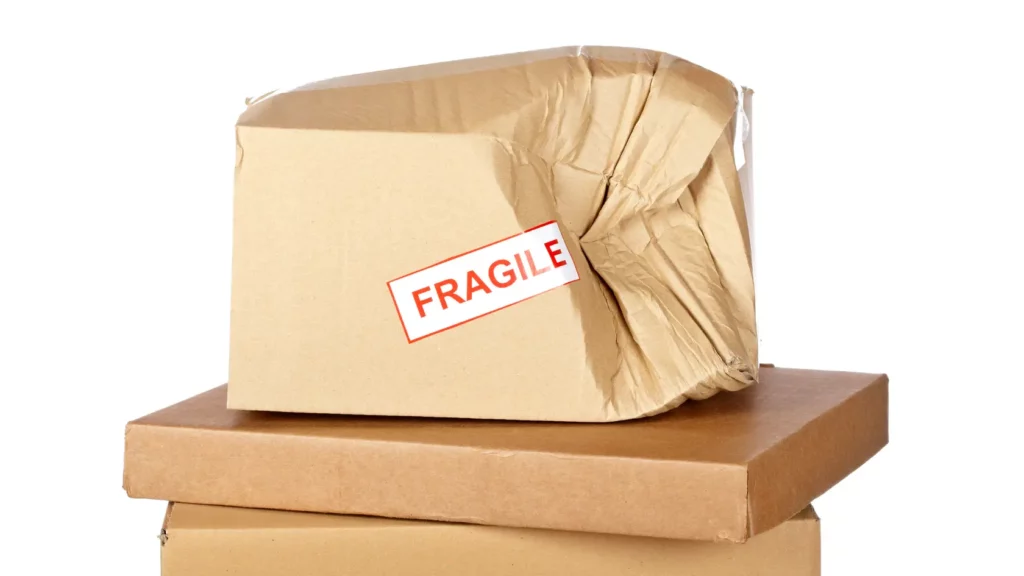 Carefully labelling your boxes is the key to the ultimate organisation when it comes to self-storage. Having a thorough inventory is great, but it doesn't help if you can't locate specific items quickly and easily in your storage unit in a hurry.
We recommend investing some time into labelling each box before putting them into storage, as this will save you lots of time in the future. You may even want to create a comprehensive list of the items in each storage container/box, especially if you have multiple boxes from one specific room in your home or office.
4. Packing self storage units: Have a solid plan
Before you hit the road to one of Space Centre's amazing storage sites, take a few moments first and plan how you want your things stored in the unit. Planning the layout of your storage unit beforehand is essential to making sure all of your belongings are easy to find and remain safe while in storage.
A wonderful way to organise self storage units is to divide the unit into room sections. For example, place all boxes from the kitchen in one area and boxes from the bedroom in another area. Businesses can use the same system where stock is kept in one corner and excess office supplies and paperwork in another area.
It is critical that you keep the items that you need most often at the front of your storage unit. This means you won't have to climb over boxes and risk injury or damaging your items to find your summer clothes or seasonal stock when the weather warms up.
If you are looking for more information on how to organise your self storage units for business purposes, please read the following blog: Organising Self Storage for Documents and Stock
5. Leave a clear path and stack items carefully
One of the most common blunders is filling your self storage unit until it's bursting at its seams and neglecting to create a pathway that allows you easy access to everything inside. To make sure this doesn't happen, leave yourself enough room for movement between boxes or an alleyway down the middle.
To prevent serious injury and potential damage to your items, make sure you store heavy boxes at the bottom of the pile and let the boxes become lighter as you move upwards. By doing this, you remove the risk of large, heavy boxes toppling over and landing on top of a smaller box containing your favourite tea set or wine glasses.
Finding the Right Self Storage Unit with Space Centre
Figuring out the size of self storage unit you'll need can seem overwhelming, especially if it's your first time. If you're uncertain about what size would work best for your situation, don't hesitate to ask the staff at Space Centre, they have all the experience and tips you'll need to make the right choice for you.
With more than two decades of experience in the self-storage industry, Space Centre has crafted an effortless and convenient Price and Size Guide to help you find the perfect unit to meet your needs. Our storage facilities are conveniently located across the UK in Bristol, Stroud, Gloucester and Stonehouse.
Please feel free to contact us if you have any questions about self storage by visiting our website or reaching out to us on social media.