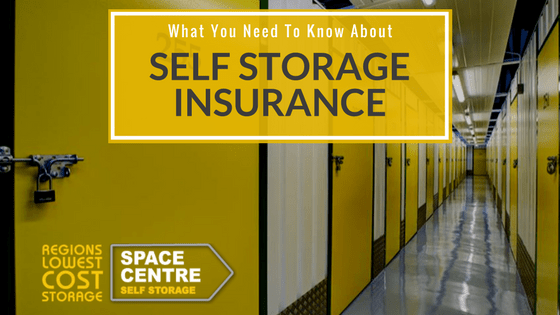 Self storage insurance is not something one should ignore or undervalue. It's a necessary expense that needs careful attention. The first thing most people do when considering self storage is searching online for a storage facility in the area they want. Next, they look at several websites to find the price of renting a self storage unit. Although prices are generally clearly displayed, remember to check the fine print and find out if there are any additional costs.
Often the price on the website or advert doesn't include add-on's like self storage insurance. Always make sure you know what's included in the quote. This includes extra charges if you decide to extend or shorten the duration of your rental agreement. Don't be afraid to voice all your concerns or queries with the storage facility. At the end of the day, it's about finding the right storage unit to suit your needs and your budget.
Self Storage Insurance Considerations
Cheap self storage is not always a bargain and companies often mislead the public. This commonly includes not mentioning the cost of self storage insurance or the price of moving to a different unit. Rest assured that at Space Centre Self Storage, you don't pay anything if you change your mind.
As far as self storage insurance goes, you need to ask if it's included in the rental price and if so, how much it covers. At Space Centre Self Storage we provide insurance FREE of charge up to the value of £3,000 on every storage unit. If you need additional cover, you can use our self storage insurance provider or arrange your own.
The basic £3,000 won't be enough if you're storing a whole house worth of furniture or an individual item of value. You'll more than likely need to take out specific insurance by checking with your independent self storage insurance provider.
Don't assume that your normal household policy is sufficient. The property in your storage unit may only be covered for up to 10% of the coverage in your household policy. This is also known as the coverage limit. For example, if you have a £100,000 limit in your household policy, items in a storage unit would only be covered up to £10,000.
We recommend that you first check if your existing household insurance provides the same cover if your items are in storage. Also, remember to provide proof of insurance cover when you use your own provider.
Self Storage Insurance Exceptions
Although most insurance policies differ, common things not automatically covered in self storage include motorcycles, vehicles or boats. If you are using a self storage unit to store any of the above, ask your provider if you need separate cover.
Some people use self storage for valuable and rare collections such as fine art or antique furniture. Any special collections, whether stored at home or in a storage unit may need a separate policy. It's of the utmost importance to ensure you have the right coverage no matter what. Most self storage insurance providers will offer special policies for collectibles including paintings, antiques or record collections.
There are some items that we are unable to provide storage for and these include the following:
flammable, toxic, pollutant or hazardous goods
illegal goods
waste or radioactive material
live plants and animals
food or perishable items (unless agreed by us in advance)
cash and securities
Your storage unit must be locked with a high quality padlock as our insurers require a discus or closed shackle type.
A standard homeowner's or renter's insurance policy should cover you in most cases provided your insurance company knows exactly what you're storing and if you adhere to the facility rules. If you need to store something like a boat or a rare record collection, coverage can easily be obtained.
When you are ready to rent a storage unit, contact Space Centre Self Storage. Our storage facilities in Stroud, Bristol and Gloucester offer a wide range of storage units in different sizes and prices. We offer free insurance, don't tie you to a long term contract so you can store for as long as you need. No frills, no fuss and no hidden costs.