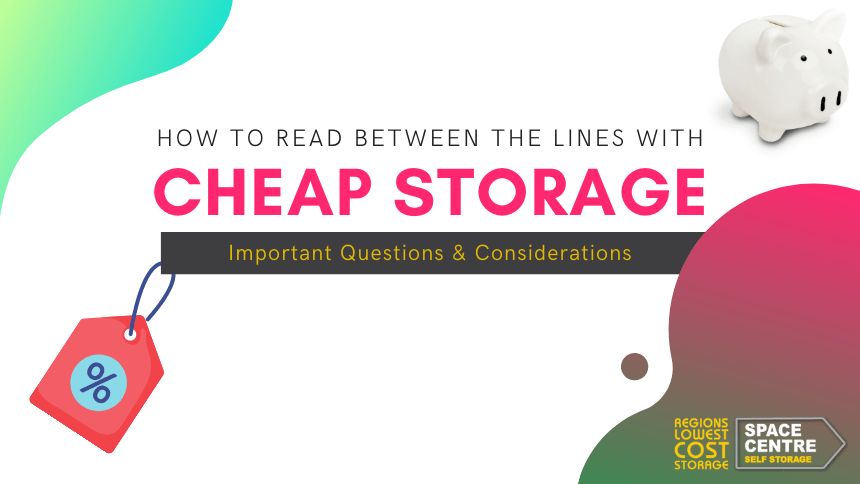 What You Need To Know About Cheap Storage
There are many reasons why people use self storage and one of the key factors to consider is cost. You could do a Google search for "cheap storage near me" and see what comes up, especially if you are looking to rent a unit short term. However, you don't always get what you pay for so it's important to read the small print first.
Important Questions To Ask About Cheap Storage Offers
Many storage facilities in the UK have great introductory offers and discounts where most are often for a set period. Some include two weeks for the price of one and even giving you a few weeks free access. Whilst these offers are real and you can certainly save, read the small print and calculate costs carefully. Here are some questions you need to ask when looking for cheap storage offers.
What's included in the offer?
Do you need extra insurance?
Can they increase the price without notice? If so, how much will they increase it by?
If you get a 4-week introductory offer, what happens if you're still using the facility after that time?
Will you have to pay a fee if you eventually need to upsize/downsize your unit?
Do you have 24 hours access? If not, can you get 24-hour access and is there a fee?
What To Consider When Choosing A Cheap Storage Offer
Reading the small print and asking the right questions can help determine the immediate financial impact of the cost of your unit. However, there are other ways your storage unit can end up costing you money. Here are some of the more important factors to consider.
Type Of Storage Unit
There are many different types of storage units and the right one for you will depend on what you are storing. Whilst some are climate controlled to protect valuables that deteriorate over time, these are often more expensive. If you are storing goods that are susceptible to damage, make sure you find out which units are on special. Otherwise, you'll have to factor this into the price you are willing to pay.
Recommended: 'What Size Self Storage Unit Do I Need?'
Location Of The Storage Facility
When finding a storage facility, it's best to choose one nearest to your home or office. What's the point in saving money on the monthly rental if you have to travel long distances to get there? If there isn't a facility near you, you'll have to take into account additional travel costs as well.
Find out from the facility where the storage unit is situated and how much notice do they need before you can retrieve your belongings. Another important question to ask, especially if you are travelling, is whether you can access your unit as often as you like or only during certain times.
Ask If There Is A Minimum Storage Period
Cheap storage units and free offers may sound great but the small print could state something entirely different. Sometimes there is a minimum rental period you have to take which exceeds the cheap storage offer and that can lead to additional charges. At Space Centre Self Storage, our prices are guaranteed and fixed for 12 months from the day you sign-up. This ensures that our customers always know what they are paying for and what they are getting.
What About Pest Control?
Damage from humidity or dust is one thing but pests present a big potential problem. It's worth asking your self storage provider whether they perform frequent pest control procedures across the facility and individual storage units. A cheap storage unit might be exposed to such issues as companies that charge a little more will often ensure that rats and mice are not a concern.
Cheap Storage Offers And Security
Besides saving space at home or the office, the most important aspect of renting a self storage unit is security and the ability to have unlimited access to your belongings. Unfortunately, some facilities don't offer 24-hour access and they actually charge customers if they need to get into their unit after hours.
At Space Centre, we are open during normal operating hours but you do get 24-hour storage access at no extra cost. We have 24 hour CCTV surveillance and alarms for added safety and peace of mind. We can also provide you with a padlock and you are the only person with a key. Be sure to keep it safe or make a copy and give it to someone you trust in case you lose it.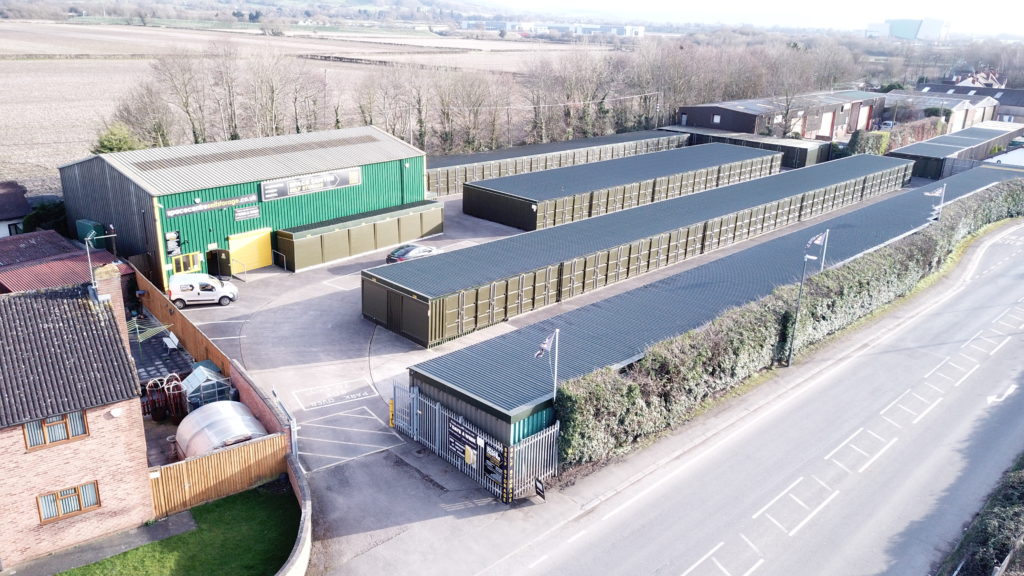 Check The Storage Value Limits
Many self storage facilities limit the value of items you can store which is often based on the size of the unit. While you can purchase an insurance policy through the company, if you are renting the smallest unit, the chances of being covered are likely very low. If you decide to load up your small unit with valuable items, you are taking a risk.
If your valuables are worth more than the assigned amount, some storage facilities may allow you to increase the assigned value of what's in your unit. There are some exclusions though, including art, antiques, jewellery, watches, money, securities and other sensitive or valuable documents.
Recommended: 'What Can (And Can't) I Put In Self Storage?'
Storage Insurance
Storage insurance is extremely important but cheap storage offers or smaller facilities may not always include cover in the deal. If that's the case, get your own insurance and factor that into the price as well. Space Centre offer free insurance for goods up to the value of £3000 but you can also use your own, such as Surewise, Insurastore and Store-Insure
When renting a storage unit, check your homeowners or renters insurance policy to first see whether your contents may already be covered. Standard homeowners and renters insurance policies that include off-premises protection provide sufficient coverage for property in storage facilities. This includes theft and damage from fires and other natural disasters.
Check The Quality Of The Storage Unit
Quality is of the utmost importance as cheap storage offers could end up being a run-down, dirty and unsafe location. Always read the contract carefully and that includes pricing terms. Once everything seems above board, it's time to check the condition of your unit and the facility. There is no point in getting a cheap storage unit if it's dirty, damp and not up to standard.
All Self Storage Association UK (SSA UK) members must meet the European Standard for self storage that specifies minimum conditions for security and customer protection. Check to see if your self storage provider is a current SSA UK member as that's the only way they can maintain their membership. Here are some other considerations when deciding who to store your goods with.
Basic Requirements That Should Be In Place From A SSA UK Member
It must have adequate ventilation to prevent the build-up of odours, moisture and mould. There also shouldn't be a stuffy or stale smell and air must be able to circulate in the unit.
The minimum security requirements include CCTV on all entry and exit points as well as controlled access to the building. Remember, not everyone provides 24-hour access 7 days a week and some will restrict access during the evening or on weekends. If you need late-night access, make sure it's agreed upon before signing the contract.
Self storage in the UK is a self-regulated industry so make sure you have a legally binding contract with the self storage provider. Your storage unit should also be easy to access, especially if you are going to use it regularly. Check that there are appropriate loading and unloading areas, ideally protected from the weather.
Quality, Cheap Storage Offers At Space Centre
Space Centre offers total value for money without compromising quality and safety with various storage units. These range from 10 to 200 square feet at highly affordable rates. The smaller units start at £5.00 per week whilst the bigger ones are between £15 and £50.00 per week. Check out our easy to use online Storage Price & Size Guide for Bristol, Stroud, Stonehouse, Gloucester and Cheltenham.
Putting items in a storage unit is supposed to be safer than keeping them in your garage, home or at the office. Most reputable storage facilities, like Space Centre Self Storage, will have 24-hour CCTV, alarm systems and smoke detectors. Our facilities also have locked gates with access control, security fences and staff to help keep things safe and sound.
Give us a call or visit the website for more information as we would gladly answer any questions you might have.