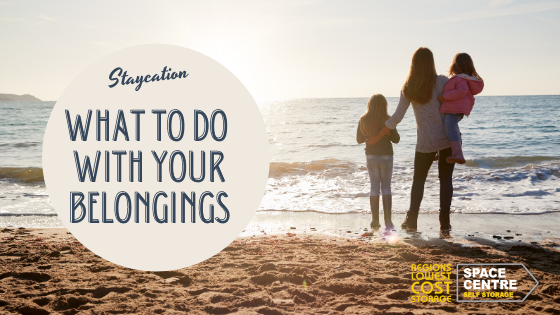 Are you considering a Staycation or renting your home out for some time? Have you considered the best way to ensure secure storage for your belongings?
The coronavirus is continuing to put a dampener on holidays abroad and that means more people are turning to 'Staycations'. That means going on a short holiday without leaving your own country which has resulted in more people using sites like Airbnb or Home Exchange.
Whether you are renting out your investment property or primary residence, there is so much to consider. It not only involves secure storage of your belongings but also valuables like jewellery and personal or confidential documents.
What To Do With Your Belongings When Renting Out Your Property
Whatever property you are renting out whether, through Airbnb, Home Exchange, HomeAway or any other platform, there's more to consider than just the legal and tenancy issues. If it's a property you already own and have lived in, there is probably furniture and other things in there.
The question is, do you leave it all in place? Do you remove some of it and if so, what? How do you decide what to remove or get rid of completely? The short answer to all of this is self storage.
Renting a short-term or long-term storage unit can be of tremendous help in these circumstances. Not only does it provide you with secure storage space for all your valuables but it also means you don't have to rush to any decision.
Recommended: 'What Are My Obligations As A Landlord?'
Secure Storage For Household Goods
If you've bought and furnished a property specifically for letting purposes, then the furniture and storage issues probably won't be a major factor. However, you still need to decide if you're entirely comfortable people using your grandfather's rocking chair or that antique crockery. The good news is that there are various storage unit types and sizes available which are ideal for this.
For anything you want to keep or don't have space for, you could rent a secure storage unit near the rented property or your own house. For a small fee, you can rest assured knowing that your contents are safe, clean and dry, ready for when you want to take them out again. Self storage rental is so affordable that you can easily recoup the cost from your property's rental income.
How To Securely Store Belongings At Home
Besides renting a secure storage unit, there are ways to protect your valuables or just anything you don't want people poking around in at home. Simply install a small safe at home for valuable jewellery and confidential or personal documentation. You can even put locks on large cupboards or wardrobes if you wish to keep the bulk of your clothes and shoes at the property.
If you have a large property with multiple rooms, another popular option is to close off a room entirely by also locking it securely. This is ideal for larger items such as vases, ornaments, paintings or pictures. Even if you ask a locksmith to put an extra lock on the door, you will recover the costs quickly. Just remember, doing this will reduce the size of the space available to rent.
Tips When Using Airbnb Or Home Exchange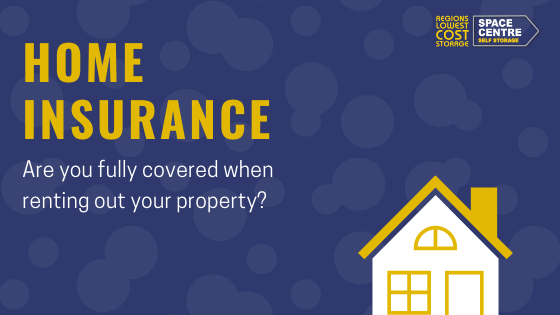 When you open your home to Airbnb guests, you need to put in place strict house rules. This will help guests understand what they can and cannot do while providing you with some peace of mind. For those who have used Airbnb before will know how much preparation is required but for any newbies out there, here are some handy tips.
Get Proper Home Insurance
Whilst this may seem an obvious consideration, you'd be surprised how many hosts get into a situation because they did not have comprehensive home insurance. Fortunately, Airbnb's Host Protection Insurance is in place which will cover you for up to $1 million in claims against you for damages.
Some people also include a "host guarantee" which offers additional insurance and will request that guests pay an Airbnb security deposit. Either way, it's best to check with your home insurance provider and tell them what you are planning to do and whether you are fully covered.
Set Strict House Rules For Guests
Whether you have expensive gym equipment or entertainment centre in your house, make sure you set some ground rules on guest access or instructions on how to use something. The same applies to outdoor furniture or equipment such as barbeques or canoes. It's important to make sure that your guests know what is available and what they are not allowed to use.
Most hosts have a strict non-smoking policy to ensure that their furniture and curtains won't smell of cigarette smoke. Some even add posters around the property as a reminder which areas are 'smoke-free zones'. Without having this in place could result in expensive cleaning fees for carpets, curtains, mattresses and upholstery.
Remove What Guests Don't Need
Besides finding secure storage for your valuables, there are many other items you don't want other people to use or play with. Some of these items include photos, underwear, diaries and electric shavers or toothbrushes. Remember, the more items you leave lying around, the more potential there will be for theft, damage or unwanted use.
Another important consideration is food in pantries, fridges or freezers. You need to decide whether guests are allowed access to it or not. Some hosts will outline specific rules about which shelves in the fridge or pantry guests may use which is common if they are sharing the space. For non-perishables, simply find a cupboard or storage space and add a lock.
Mail Deliveries And Identity Theft
Identity theft is a real concern but it can be avoided if you follow these simple rules. You can pause mail delivery for the rental period or ask your neighbours to collect it. However, this can be tricky especially if you rent out your property fairly often. Our best advice here is to invest in a lockable mailbox or to get mail delivered to your local post office.
Consider A Smart Lock Or Electronic Lock
Even with home insurance in place and Airbnb's guarantee, there is always a risk of people copying keys. It may be a good idea to get an electronic lock that opens with a code which you can change whenever you choose. You can also fit a smart lock that you can control by adding the time-frame of your guests' stay. Through an app, you can choose when and how long your guest can access your property.
Affordable, Secure Storage Units For Staycations
With Staycations a popular option these days, it would be wise to follow these simple, practical tips. Whether you're a host or a guest, secure storage is an important consideration for everyone and Space Centre Self Storage can help.
We have various secure storage units ideal to keep your household goods clean, dry and safe. Our facilities are conveniently located in Stroud, Bristol, Gloucester and Stonehouse where many external units have drive-up access.
If you would like more information or need our help to find the right unit for your requirements, visit our website or give us a call today.