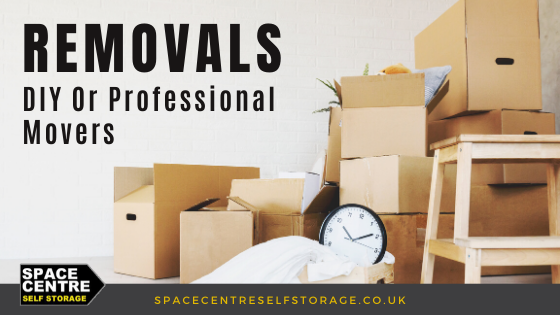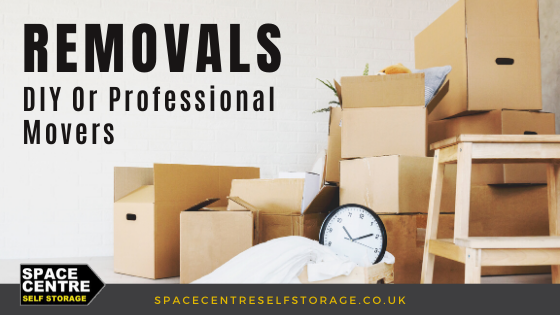 Finding the best way to transport your valuables when moving can be challenging. What would be the best removals option to help you move? Should you hire a professional removals company, a man with a van or do it yourself? There are pros and cons when choosing any of them as it all comes down to what you are moving, how much, how far and your budget.
Never underestimate the amount of physical and mental organisation it takes to move. Packing up boxes may be one thing, but transporting them to your new home is a whole different story. If you need to transport the entire contents of a house, you will likely choose a professional removals company. When moving from a smaller property, flat or a furnished rented property, you may prefer to do it yourself or hire a man with a van.
Choosing The Best Removals Company
When choosing a removals company, you need to take into account someone that will suit your budget and your moving schedule. Moving companies often provide different services other than just transporting everything. Some of them will pack your belongings, load boxes, furniture and help unpack at the new site.
To get a fair assessment of available options, get at least three quotes from reputable moving companies. A great place to find a good removals company is through Which? Trusted Traders. Any company listed here would have gone through rigorous checks and processes including credit and reference checks plus an interview with a trained assessor.
How Much Does A Removals Company Cost?
You should use a professional removals company if you have a big house with loads of belongings. Anything valuable like antique furniture, a piano or paintings should be handled with care and you need to find out if they provide insurance or if you need to take out additional cover. A number of factors will determine the cost including the following:
the number of goods being transported
the required distance they would have to travel
size of the required crew and speed of packing which makes it even more important to declutter and pack your things properly
A good removals company should explain how they charge and if there are ways to reduce the price. Many will offer a discount if you use your own packing materials or help with the packing.
Hiring A Man With A Van
How much can you fit into a van? The answer, of course, depends on the size of the van but also how well you've packed your stuff. To be sure how much will fit, do a proper clean-out and only include things you cannot transport yourself.
Remember, a 12ft x 12ft room with furniture and belongings won't require a vehicle or a self storage unit of the same size. Most of your belongings can be stored in boxes and stacked to save additional space. When using a removals company, the number of rooms you have will help them determine the size and number of vehicles required.
While a van can help you move the contents of a 4-bedroom home, it will just take longer and cost more. The general rule is to use a man with a van when moving from a small house or flat otherwise they will charge you for every back-and-forth trip. As with a removals company, don't forget to find out if they have any insurance in place.
Moving Home Yourself
Moving home on your own can be really stressful and more laborious than you may realise. It's not just decluttering, packing and transporting but also offloading and unpacking. Before you know it, you've spent days trying to organise everything on your own while facing your normal daily routines.
The first question to ask yourself is whether the removals can be done in one journey. This becomes even more crucial if you are travelling a long distance as moving yourself will likely be rather expensive. Just as using a man with a van, making multiple journeys is time-consuming and it will cost more.
However, if you are moving a few streets away and don't have a ton of stuff, you should be able to do it yourself. Asking friends or family members to help you move could certainly speed things along. Just because they're friends and family doesn't mean you don't owe them anything. After all, enlisting their help would have saved you a decent sum. Why not organise a housewarming BBQ at your new place where you provide the meat and drinks to show your appreciation?
Will You Need Self Storage?
Removals and self storage go together like fish and chips which is something you may need to consider. Not the fish and chips part but certainly self storage. With so many people down-scaling, renovating or moving abroad, there is often a need to store additional house contents. In some cases, people rent a property while they wait until the purchase goes through which means they need a temporary self storage unit.
Furthermore, people also don't want to risk losing the sale of their existing property if they can't find their dream home. Many are moving into smaller rented accommodation while they continue their search for their perfect home.
The ideal solution is a clean, dry, safe and conveniently located self storage facility near you. With short lease agreements and the ability to change the unit size as you see fit, what else could you ask for?
Final Thoughts
If you are using a removals company, you should send them a sheet with information about any items that may need special packing. Also mention anything that will be difficult to move like antique furniture, cupboards or other large items. Another helpful hint is to include a floor plan of your new property so they know which rooms to place the boxes in.
One way or another regardless of whether you do it yourself or hire a professional, you need to pack your valuables properly to avoid damage during transport. If you are renting a self storage unit, keep in mind these simple packing tips and tricks on how to maximise space. For more information about our storage facilities in Bristol, Stroud, Gloucester and Stonehouse, please visit our website.