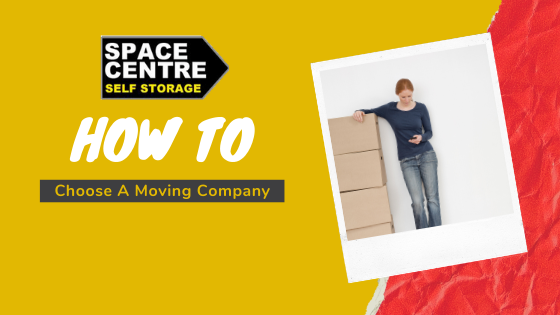 Covid-19 means that house moves are on hold, and whilst disappointing, there are some positives you can take from it. You can use this time to plan and find the right questions to ask when choosing a moving company.
Unless you live in a small house or flat, we always recommend that you use a professional moving company. Packing up and moving your stuff around may not sound that difficult but anyone who has moved home will tell you differently. Never underestimate the amount of physical and mental organisation it takes to move.
Packing boxes is one thing but transporting them to your new home is a different story altogether. It's best to leave it to the professionals as they have the knowledge, skills and equipment to do everything safely. However, you still need to choose a moving company wisely and we can help.
How To Choose A Good Moving Company
With so many removal companies to choose from in the UK, how do you find a reputable and reliable one best suited for your move?
It all starts with knowing what to look for and which questions to ask. You'd want to do extensive research as you're essentially trusting strangers with your precious goods during one of the most stressful experiences of your life.
When choosing a moving company, take into account someone that will suit your budget and your moving schedule. Some companies often provide additional services other than transport. This includes packing your belongings, loading boxes, furniture and helping you unpack at the new site.
With all that in mind, let's have a look at our top tips for finding the right removals company and how to get started with your home move.
Start Planning Ahead Of Time
Moving day is stressful enough without having to find a moving company last minute. It's best to start your research early so you have ample time to compare different companies and estimates. Generally speaking, if a removals company is available at the last minute, it's often for a reason. Be careful who you choose and be sure to do additional research if you have any reservations.
The more time you give yourself before the move date, the more likely you are to find premier removal companies in your area. Wait too long and they may all be fully booked. Remember, the more choices you have, the better your chances of finding the right one for your requirements and budget.
An added benefit of doing everything early on is that it gives you more time for planning and packing of home contents.
Request An Estimate First
Would you buy a car without test driving it or knowing the selling price and repair estimates? Don't treat moving companies any different as you should always request an estimate ahead of time. Some removal companies may have an online estimation service but if they don't, give them a call.
They say you shouldn't judge a book by its cover, a good indication of reputability is how they speak to you and what their email communications look like. While it's early days, you probably shouldn't dismiss or favour certain movers but it can help separate wheat from the chaff.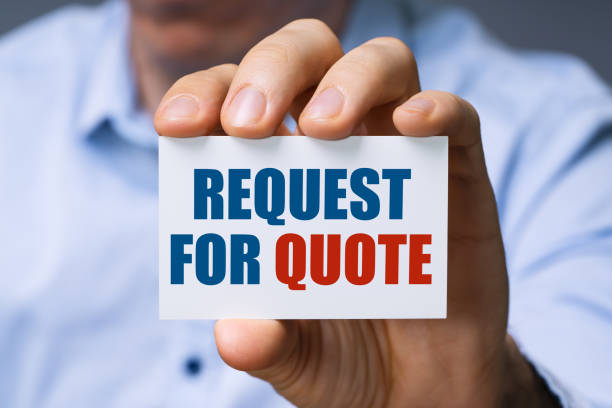 Read Online Reviews
The first thing you could do is ask for referrals especially if you know someone who used a particular company before. Alternatively, look online for customer reviews, complaints or comments to form a solid basis for your final decision.
Online reviews and word-of-mouth are immensely powerful in finding out exactly what a company or product is all about. Ask friends and colleagues for their recommendations and find reviews on trusted sites like Yelp and Google.
A great place to find a good moving company is through Which? Trusted Traders as they do rigorous checks before adding any company onto their listing. This includes credit and reference checks plus an interview with a trained assessor.
Do They Belong To Any Moving Associations?
Another way to ensure you are in good hands is to see if they are accredited to a professional moving association. This can either be the British Association of Removers (BAR) or National Guild of Storers and Removers (NGRS). Just remember to visit the BAR or NGRS websites to check that they still are existing members.
Moving companies that are members of such associations must meet certain codes of conduct and criteria to become members. There are also safeguards in place for customers because of their membership which is a massive bonus in your assessment process.
Look For Experts In Their Field
If you are moving sensitive material, antiques or speciality items like pianos, pool tables or gym equipment, you need someone with a proven track record in moving these types of goods. It's best to find a removals company with trained experts who know how to handle these things properly. While some companies will have this information on their website, you may need to ask about it. However, reviews are also a great place to find this sort of information.
Check Their Insurance
It's important to find out whether they have the right insurance, e.g. for antiques or valuable items. If you have high-value possessions, find out whether they need special packing and also whether these are covered in the moving company's insurance. Check the terms and conditions and read any small print thoroughly. Don't be shy to ask for more clarification if needed.
Here are a few questions you need to ask:
What does their insurance cover and how much?
Do they offer full replacement cost, in case of damage to or loss of property?
Will the moving company charge extra if there is a delay in getting access to your new property?
Does their insurance cover your goods even if you packed everything yourself?
Does their insurance cover you for breakages if you use your packaging?
How Much Does A Moving Company Cost?
When using a professional moving company, several factors will determine the cost. A reputable removals company will provide you with a detailed summary of their charges and offer advice on how you could reduce the costs. Often, this involves using your own packing materials and making sure everything is packed, ready to go when they arrive. Some of the factors that impact cost include:
The number of goods being transported
How far they have to travel between the two properties
The size of the required crew and speed of packing (this is why decluttering and packing your things ahead of time is important)
Recommended: 'Top Packing Tips Professional Swear By'
What Questions To Ask When Looking For A Removals Company
There is so much to consider when finding a moving company and as we've already covered, that involves price, location, reputation and insurance. How about we make it a little easier for you.
When searching online, try entering "Moving Companies near me" or "Removals Company in Gloucester". Other search options you may find useful include:
How to choose a good moving company
Where can I find the best removal company in Gloucester?
What to look out for when choosing a moving company
How to find a removals company I can trust
How much does a moving company cost?
Need Household Storage?
For some, moving to a smaller house or flat means less space for all your stuff. While you can throw things away, donate or sell, what about those items you can't get rid of? Whether it's sentimental items, antiques or furniture you want to keep for the kids or grandkids, self storage can help.
At Space Centre, we have self storage facilities in Bristol, Stroud, Gloucester and Stonehouse. Our units are clean, dry and secure where many are on the ground floor with drive-up access. We also offer free insurance for goods up to the value of £3000.
Get in touch with our friendly, professional and trained staff who will assist in any way they can. Follow our weekly blog for more interesting articles on home renovations, decluttering and self storage among others. You can also join the conversation on Twitter, Facebook and Pinterest using the hashtag #SCselfstorage.