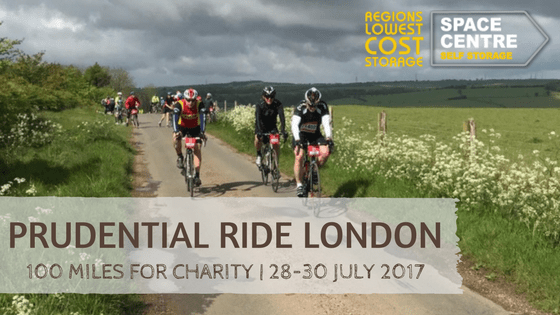 Being active, staying healthy and supporting worthy causes is something both Lucinda and I strongly believe in. Last year Lucinda and her brother, Piers, raised funds for the British Heart Foundation completing the London to Paris cycle ride. This year is no different. May featured the Cotswolds Bike Ride with the next big challenge being the Prudential Ride London where we will be raising funds for the Royal British Legion.
Riding for Lifesaving Research
The Cotswold Charity Bike Ride in May this year was planned, organised and managed entirely by the British Health Foundation. There are two different rides to choose from. For those looking to just have fun, try the 30 mile ride around Cotswold's stunning countryside. It's relatively easy and ideal for the family. The 50 mile ride, on the other hand, is challenging with more hill climbs and a tougher ride overall. This one will certainly give you a good leg workout.
Funds were raised for the British Heart Foundation and their life saving research. This includes identifying genes that cause inherited heart disease and improving the lives of babies who are born with heart defects. They're doing some really good work and a cause worthy of everyone's support. You can find more information about the British Heart Foundation research on their website.
Register now for the Cotswold Bike Ride 2018 and be part of something special next year.
Prudential Ride London
As some of you may already know, Lucinda is an avid cyclist and has taken part in many cycling events. She's a great advocate for cycling and has met so many wonderful people in the process. Not to mention create awareness and raise funds for numerous charities. This year she's been training hard for the Prudential Ride London where we are supporting the Royal British Legion, a noteworthy cause to help our brave service men and women.
The Prudential Ride London is a 3-day cycling festival offering a unique challenge to everyone who participates. It's a 100 mile route between London and Surrey, free from traffic and ideal for cyclists of all levels. It takes riders along the route which was made famous during the 2012 Olympic Games during time-trial events.
Starting off at Queen Elizabeth Park in east London, we will cycle past Canary Wharf, through the City of London, continuing along Piccadilly and the A4 at Hammersmith. Riders will cross the River Thames at Chiswick, through Richmond Park before crossing the Hampton Court Bridge.
Be ready for the biggest ascent on your journey at Leith Hill but not before cycling through the beautiful Surrey countryside. It doesn't get any easier really as it might be a well-deserved downhill toward Dorking but it goes straight into the zig-zags of Box Hill.
Crossing the Finish Line
The final stretch takes riders back into London after the northern leg between Leatherhead and Esher over Putney Bridge to cross the River Thames once again. Riders make their way along the Thames past some of London's most famous landmarks and across Parliament Square up Whitehall. At this stage your legs will be feeling the burn but the finish line is not much further. Just a few more miles to go past Trafalgar Square, under Admiralty Arch and across the line on The Mall.
The Prudential Ride is something every Londoner should consider. You will meet new people, see your beautiful city from a different perspective and raise much needed funds for charity. The long-term goal is to make this ride one of the largest fundraising events in the world and with your help, this can be made possible.
Lucinda is very excited about this and cannot wait to get pedaling. She's been training really hard and is fully committed to the cause. We hope to see you all there!