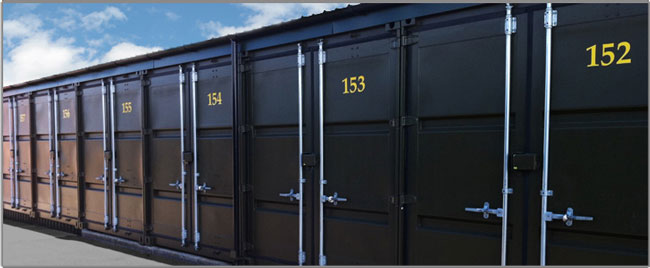 Often when people think of business self-storage they assume it is mainly used by professional eBayers or for those with excess paper records or stock. However, businesses of all types and sizes are opting to use self-storage to free up space and keep important items safe. For example, companies who regularly attend exhibitions may need somewhere to store stands and display stock, while theatre companies might require space to store backdrops and props. Alternatively, businesses may wish to use a storage facility while they are refurbishing their premises.
Reasons for using business self-storage
Saving space
It can be really difficult to concentrate at work if there are obstacles all over the place. If you have items that are not in use hanging around, it can be really refreshing to have a clear out and store goods that you don't need on a daily basis in a storage unit. Self-storage is particularly useful if: you have slow-moving stock that you are struggling to shift but don't want to get rid of; if you have bulky items for sporadic events such as exhibitions and trade shows; or if you have a vast amount of paperwork that you need to keep for a certain length of time. If you've been struggling with space issues or thinking of moving to a bigger premises to accommodate these items, have a rethink and consider business self-storage instead.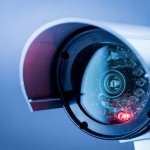 Keeping items safe
Your workplace might be fairly secure, but many self-storage facilities offer state-of-the-art security, with CCTV in place and staff onsite around the clock. Some also provide insurance, so your stock and other items are covered should anything happen. With smoke detectors in place, your goods will also be protected from fire damage.
Keeping goods in excellent condition
If you have stock hanging around your workplace it could get damaged through wear and tear or damp. Business self-storage facilities are designed to keep your goods in tiptop condition. Many are insulated and temperature controlled so your items will not be affected by moisture damage. If you keep them well wrapped, you will also protect your items from breakages and dust, which you may not be able to do in the workplace.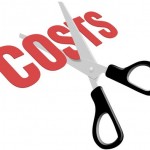 Cutting costs
You may currently be paying over the odds for onsite storage. If so, you could either shift your excess items to free up more space or to downsize your office, warehouse or retail space. It may even be possible for office staff to work from home if your records are stored safely, eliminating the need for a central office altogether. The overheads you are paying will be much higher than a business self-storage unit, so it's well worth considering this option. Perhaps it's possible to base your business entirely online, for example if you run a plumbing or catering company. This way your employees can go about their business and access the storage unit whenever they need tools or equipment.
Convenience
Your goods may currently be in disarray, making it difficult to find the things you need when you need them. If you invest in business self-storage space you will be able to place your items in racks that are easy to access and can be labelled accordingly. That way, whenever you need to find a specific box or item you can do so without turfing through everything. If you're a tradesperson and normally have to store tools in the home overnight, self-storage could be a much more convenient and secure option. Or if you are having a complete refurbishment, self-storage will ensure that your work equipment is safely out the way.
Here at Space Centre Self Storage we offer units of all sizes to help with business stock storage problems. Our units are free from damp and extremely secure. Our prices are competitive and we won't tie you into a lengthy contract. If you're based in Stroud, Gloucester or Bristol and are looking to use business self-storage to keep your costs down, get in touch and we'll help you find the best unit for your business.