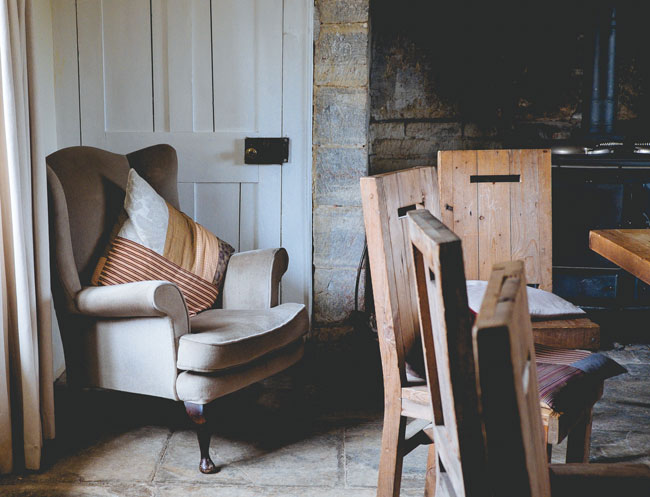 There are many reasons people have items of furniture they're looking to rehome. You could be moving house, getting things out of long term storage, downsizing or simply having a good old clear out. Whatever the reason, the chances are you'll have some unwanted furniture and need to find a way to dispose of it. How you dispose of it will depend on the state of repair it's in.
Most things will fall into one of 4 categories
Bin – it's broken and of no use to anyone
Recycle (at a recycling centre) – It's not completely broken but not really in a good enough state to sell or pass on
Donate to Charity – it's good enough for someone else to use and you don't want to have to sell it yourself or you want someone else to benefit from the goods or any funds made
eBay – it's good enough for someone else to use and whilst you don't want it anymore, someone else might
You may well think that these options only apply to the smaller pieces of furniture or household items and the only thing to do for things like sofas and washing machines is to get the council to come and take them away or take them to the recycling centre (tip). Well, that's not the case. There are many recycling and charity projects that will collect your larger pieces of furniture providing they are in good condition, meet safety standards and also meet legal requirements. National charities like The British Heart Foundation and Emmaus will collect free of charge. Locally to us here in Gloucestershire is the Furniture Recycling Project – a scheme which also collects free of charge and redistributes furniture across the county to those in need. You may well have similar schemes near you – a quick Google search will help you find out.
However, when passing your goods on to a charity or recycling project there are a few things to remember. First and foremost all items should be in a reasonable condition and reusable. Whilst this may seem obvious, donating items to charity or recycling projects can sometimes be seen as an alternative to a visit to the tip.
Having said that, when it comes to wooden furniture there are some exceptions. Places like Restored Furniture (who are part of the Betel of Britain charity) will restore and repaint your furniture to sell on in their shops. They do not have the coverage of some of the bigger national charity shop chains, but it's well worth seeing if they have a site near you.
Electrical Items
All items should be in working condition. Not all charities can accept electrical items as they don't have the means to safety test them, and those that do may well have still have restrictions on what they can and can't take. Some will only take small items while others, like the 3 mentioned above do take large electrical appliances. Always get in touch first to check.
Upholstered Furniture
The furniture needs to be in a reasonable condition with no rips or tears in the fabric. In addition the furniture needs to have a fire label attached. If it's a three piece suite, a label is normally required on all pieces (the charity cannot legally resell items without a fire safety label).
If your items are not good enough to be passed on to a friend or the many good charities out there, then you will need to dispose of them. You have 2 options here. Call the council to arrange for your larger items to be collected or take them to your nearest recycling centre (tip). There may be a charge for council collection. When taking your items to the local recycling centre they are processed and as much of the material as possible is recycled and reused.
Don't forget, if you're in our area and are clearing a property or moving house and want some time to store and sort through items before deciding what should be done, we have sites in Bristol, Gloucester and Stroud.
Image: Annie Spratt