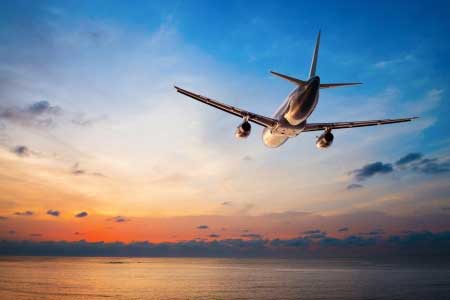 Have you planned a short term break to the sun, this summer? Maybe you're planning a longer than normal visit to friends and family 'Down Under'. It could even be that it's work taking you to the other side of the world for a month or two.
Wherever your destination might be, take some time to think about your own house and its contents whilst you are away.
Do you have friends to draw and open the curtains each day and night; are you happy with the security at your house? Or will you spend your time away, worrying about potential break-ins?
If you do have concerns, why not consider the short term storage option?
Give your local storage centre a call and find out exactly how much it will cost to hire a small, medium or large unit for a short period of time.
5 things to consider when you come to book your short term storage
Peace of mind
It goes without saying that if those valuable items like bikes, motor bikes, jewellery etc are safely stored, under lock and key, you will sleep easy whilst away.
Will I be tied into a long-term contract?
Many families are reluctant to put their belongings in storage because they don't want to pay for a unit for a long period of time. That's not the case with most self storage centres.
You can hire a unit on a short term basis. Ask your storage centre what the fees are for short term storage. And don't forget, if you wish to stay longer on your vacation or if the boss decides to keep you on foreign soil for a little longer, your self storage company will be happy to extend your contract, without penalty.
Pack your belongings properly
Whatever you place in storage should be protected. There would be nothing worse than coming home to damaged goods.
Wrap individual items of jewellery and write an inventory. You can box your breakables or use bubble wrap to provide added protection. Your self storage company will provide advice on how to protect your goods and where to purchase the necessary material in which to secure your belongings.
Check your insurance
Some insurance policies have clauses in place if you are away from your home for extended periods of time. If taking the storage option, make sure your valuables are insured when you put them in short term storage. Check your policy. If in doubt, contact your insurance company. Always check that your household items and valuables are suitably covered whilst they are in a self storage unit.
Same day move-in
If you've organised your holiday and get to the last minute before even considering the short term storage option, don't fret. Most self storage centres will let you choose your unit and move in on the same day.
Lucinda Dangerfield, director at Space Centre Self Storage said; "We have a great many people who prefer to put their valuables in short term self storage whilst they are on holiday or away on business."
"It provides peace of mind. Knowing that you belongings are safely locked away in a damp free unit, certainly helps."
Have you used short term self storage or are you looking to store your valuables whilst you are away? Let us know or why not contact us to find out exactly how much it will cost?
Image Copyright: / 123RF Stock Photo