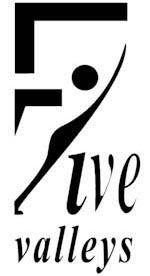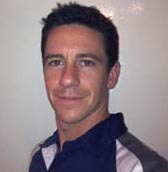 Do you need extra space at work to cope with increased demand? Maybe you're planning a shop re-fit. Whatever your intention, it's likely that you will need to use a self storage company to either protect your existing stock whilst work is on-going or to store the new equipment in readiness for when the work is finished.
Five Valleys Physiotherapy & Sports Injury Clinic in Stroud tell us why they chose to take the self storage option.
Five Valleys Physiotherapy & Sports Injury Clinic in Stroud are developing their existing premises to meet growing demand. Their exciting new extension is scheduled for completion at the end of the summer and will double the size of their present clinic. To ensure they can open on time, directors Geoff Twinning and Jane Breen-Turner have already started to purchase their new equipment. However, with room at a premium whilst the builders are in, they have chosen to keep the equipment safe in our self storage unit in Stroud until the work is complete.
Geoff said: 'We needed to order a lot of brand new equipment that we simply do not have space to store at the moment. However, we want to make sure that as soon as our new clinic is complete we are ready to open without delay. We do not want to be waiting for chairs, desks and gym equipment to arrive, when we could be open for business and treating clients. We thought self storage would be an ideal option. It has given us the extra space we need and keeps everything safe from damage whilst the building work takes place. Much of the new kit has been delivered directly to the storage unit. By using local suppliers I know and trust, I have been able to give them a spare key to my unit. When the equipment was delivered, Space Centre Self Storage loaded it into the storage unit for me.
I did get a number of quotes from other storage companies, but I found Space Centre Self Storage to be really competitive. We were not sure how long we needed the unit for, but this wasn't a problem. We have the flexibility to vacate the storage unit whenever we need to. Access is very easy, we chose a unit outside so that we could park right next to it.
When our new extension is completed we will be ready to move in straight away and will be able to open within a couple of days."
If you are in a similar position or want to enquire about self storage units in the North Bristol or Gloucestershire areas, why not contact us.