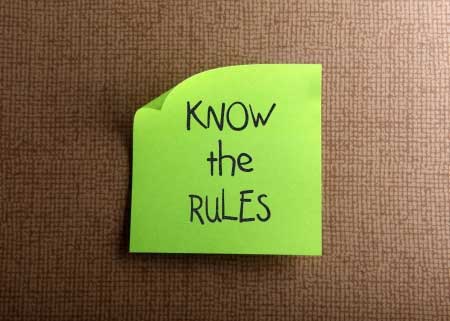 It goes without saying, there are self-storage rules and regulations. So, before you sign on the dotted line, it's always best to check first. Find out exactly what you can and cannot store in a self-storage unit.
Your local self-storage centre will have a list that details the do's and don'ts. For example, you wouldn't expect your local self-storage centre to host your pets or firearms, would you? And of course, it would be folly to ask whether you could store flammable liquids or combustibles.
That said, self-storage units are a great way of storing, preserving and holding on to your valuables, antiques and belongings. You might be in the middle of moving house or going away on a year-long vacation. Whatever your plan, self-storage is an ideal way to store your goods.
Every self-storage centre will have its own rules and regulations, but as a guide, we have compiled a list of items that can be stored in self-storage units and others that can't. We hope this helps.
Self-storage rules
Items that CAN be stored in a self-storage unit
Furniture – If you have bought a new sofa or if you have some antique furniture that you want to preserve and eventually sell on, a climate controlled, damp free unit is ideal to use as storage. You might find this article about preparing your furniture for storage useful.
Ebay items – You might have de-cluttered your property and found yourself with a great many items that you don't want to throw away. What about earning yourself a few pounds by putting them on ebay. However, you will need somewhere to store these items prior to sale
Garden furniture and machines – Once summer has given way to autumn and the weather has turned, you might need somewhere to store your garden furniture and machines eg: lawnmowers, strimmers etc. You don't want to clutter your garage otherwise there will be nowhere to park your car on those long, cold winter nights. You will need to make sure any equipment is drained of fuel.
Antiques – Are you a hoarder? Are you finding there is less and less room in your house? Are your antiques being shoved in a corner of the dining room, bedroom or even in your garage which could be susceptible to damp? If so, why not consider a self-storage unit. Damp free and secure and available to you at all times. It makes sense if you value your valuables.
Vehicles and trailers – You might have a classic car or an old car that you are keeping for when your children reach 17. Some centres can provide storage. If so, why not enquire about a unit that would best suit the storage of a car?
Items you CANNOT store in a self-storage unit
Weapons – Many self storage facilities do not allow customers to store weapons in their units, always ask before keeping weapons inside a unit.
Pets – Pets are never allowed to be kept in storage, not only is it inhumane, but it is also dangerous and you could be prosecuted.
Food – All self storage units, including climate controlled self-storage units, are not conducive for food. Storing food in a self-storage unit is also incentive for unwanted bugs, rodents and animals. The storage facility will not be happy to find those in a storage unit.
Combustibles – Any potentially explosive material such as gas, paint thinner, oil, propane, alcohol, fireworks or matches should not be stored in storage units. Not only can they be harmful to you and others but they are a danger to the storage facility itself. Causing an explosion at a storage unit is likely to get you in some serious trouble.
You – This may seem like common sense but it is illegal and unsafe to live in a storage unit. There have been several examples recently of families living in storage units due to the sluggish economy but this is not safe for several reasons.
If you have any questions about self-storage rules or want more information about what you can and cannot store in a self storage unit, why not post a comment below or contact us at Space Centre Self Storage