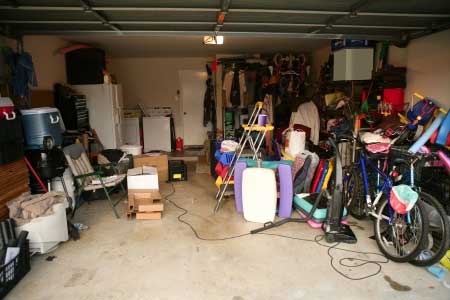 Do you have friends and family who are planning a visit to Gloucester in the coming months? Maybe, your rugby-mad mates are on their way to Kingsholm – the home of Gloucester RFC – to watch one of this year's World Cup pool games. If that's the case, you may be thinking of helping them out in terms of accommodation. After all, rooms, at the right price, will be at a premium when the competition kicks off in September.
Some locals are considering letting out one of their spare rooms or even moving out of their home completely, for the duration of the Rugby World Cup. That way, they can rent out the whole house, maybe to a family or a small group of friends.
If that's your plan or if you are simply have friends visit to soak up the world cup atmosphere, you'll need to make space. You'll need to de-clutter and find some self storage in Gloucester
For many families, storage space will be an issue – a garage can only house so much!
If you do need the extra space, why not clear one or two rooms and put your belongings into a self storage unit. That way, you can avoid any possible damage and provide more room for your guests.
If you're thinking of letting rooms or the whole house, make sure you look at the insurance implications of renting out your home and weigh up the cost of a self storage unit against any insurance costs and what you will earn from renting out a room or rooms.
Lucinda Dangerfield, director at Space Centre Self Storage, said; "Self storage units are the ideal answer for those people looking to create some space at home, if only on a short term basis.
"You can rent one of our self storage units and store your valuables and belongings whilst you hand over your home to friends or family members who are visiting the area."
Who are we?
Space Centre Self Storage is a local family run company established in 1995 by Paul and Mark Dangerfield.
The business originally started in Stroud with just 20 storage containers. Over the years we have expanded to now include three branches in Stroud, Gloucester and Bristol with over 800 individual storage units.
Mark said; "Choosing the right size storage unit can be difficult! You are welcome to come and visit one of our branches to take a look at the different sizes. Our staff will be there to offer you some helpful advice."
If you are planning to visit Gloucester during the world cup and need somewhere to stay the Rugby World Cup website has everything you need to know.
Are you looking to rent out your home and need some advice on temporary storage? Get in touch. Maybe you've rented out rooms in your property before. If you've got any advice for anyone thinking about doing this, we'd love you to share.