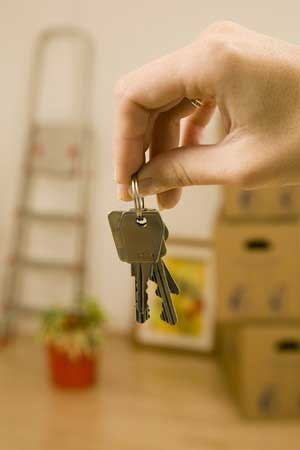 Are you thinking of moving or already preparing to move house? If so then you'll need to consider what it takes to make your move successful.
What is your budget, how many bedrooms do you want, have we got a solicitor, shall we search on-line or pay a visit to the local estate agents? All questions you'll be asking yourself.
Most of them are obvious when it comes to preparing to move. It goes without saying that you will need a legal eagle to oversee the purchase. Of course, you will need to look at your budget and know the size of the property you want.
However, beneath the surface are many other issues that HAVE to be addressed when you are preparing to move.
Removals
Have you thought about a removals' company or will you be moving yourself? Many families will take the safe option and instruct a local removals' firm. Some, however, will hire a man with a van or simply do it themselves. Make sure you look into each option carefully and take the one that best suits you and your family. Don't leave it too late. Make sure you organise this well in advance.
Moving schools
If you have children and are moving out of area, you will need to look at local schools and will probably want to pay them a visit. When you've chosen a suitable school, remember that new uniforms will be needed too. Don't leave this until you have moved, as you will have plenty to do anyway. You want your children to slot into their new school with ease. Looking the part on day one will help.
Saying Goodbye
Do you need to consider goodbye parties, for you and the children? Don't regret anything. Don't arrive in your new home and location and regret not saying your goodbyes to friends and neighbours. Why not organise a going away party for you and your children?
Pet Care
Have you thought about the upheaval for your pets? Do you have suitable carriers for your pets? If your pets are not used to travelling in a car they can easily get road-sick. In addition, consider the length of the journey to your new home. A 10 minute car journey to the local park is a different experience to a few hours between homes. You also need to think about the impact of settling in at the other end. There is some good advice online, but It's always best to talk to your local vet when planning a move.
Un-plumbing and disconnecting
So many house-movers wake up on the day of the big move and realise that certain, important jobs have not been done. This is when the stress levels increase. One of the key jobs which you should make sure is done well before the day un-plumbing washing machine, disassembling furniture and marking up which cables go with what.
Preparation is nine tenths of the law – Biscuits and coffee!
Once you arrive at your new destination and the unpacking has been done, you will crave a cup of tea or coffee and a biscuit. On so many occasions, families have sat down and said "Where are the tea bags and biscuits. Where did I put them?"
To avoid this calamity, make sure you identify a sturdy bag or box in which to pack the essentials and make sure you keep it close at hand! Biscuits, coffee, tea, headache tablets, water, juice, pet food and any other snacks that will come in handy during the day.
Downsizing
If your children have flown the nest and you have taken the decision to downsize, remember that your new home may not provide enough space for those belongings and pieces of furniture they have chosen not to take with them.
If you find yourself with items that you can't take with you for space reasons but are not sure what you want to do with them, you may need to consider a self storage unit in the short term while you decide. It's the ideal way to protect and preserve them while working out the best course of action.
Have you moved house recently? Do you have any nuggets of wisdom that would help others? Let us know what your experience was like and whether or not you would do anything differently.