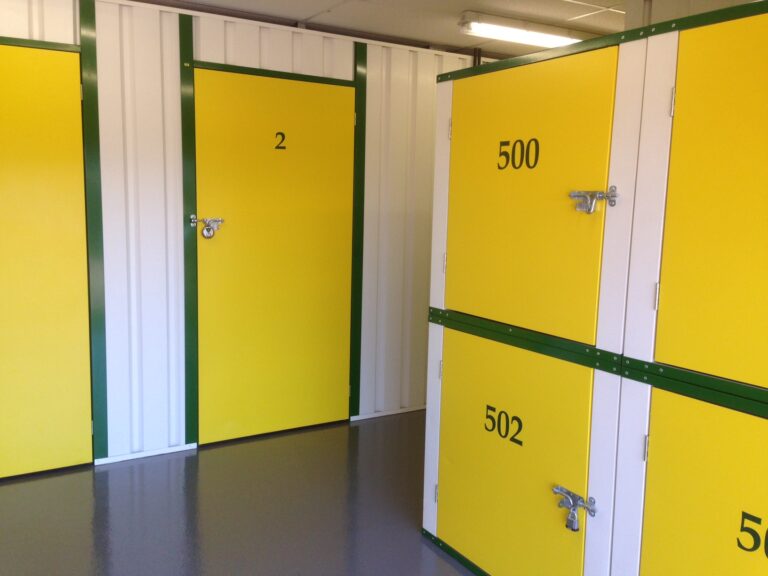 If you decide on self storage, to help with your de-cluttering or downsizing, make sure you choose the right unit. It's the most important decision you will make. After all, whilst a small unit with too little space is pointless, a cavernous unit with too much space is equally, unnecessary.
Your self storage centre will help you make the right decision. They will also assist when it comes to preparing your goods for self storage.
As any experienced storage expert will tell you, there is little point in renting a self storage unit and storing your goods without rhyme or reason. Each item should be packed and prepared properly. It's a simple, but very important, part of the process.
Have you thought how you would pack your summer clothes for autumn and winter storage? Have you wondered how to keep your antiques in good condition or how to preserve that leather Chesterfield whilst you move home? What about your surplus furniture or garden tools?
Although your unit is likely to be damp free, overlooking the advice given to you, will almost certainly lead to your goods becoming damaged, tarnished or even unfit for use or future sale.
Top tips for preparing your goods for self storage
Storing your garden furniture
Summer has passed, the rains have come and it's time to put away your garden furniture, tools, mowers and strimmers. Don't just pop them in the back of your car or van and transport them to your storage unit without preparing them first. This post on winter storage of tools and furniture will tell you more.
Keeping your summer clothes in good condition
Having brought your winter clothes back into the house, it's time to transport your summer garments to the self storage unit. Why not buy a cheap clothes rail, some coat-hangers and the kind of protective covers that you get at the dry-cleaners? This will ensure that your clothes remain clean and fresh over the autumn and winter months.
Furniture storage
Have you chosen to downsize and find yourself with unwanted furniture? If so, you've three choices. Ditch it, sell it or store it. If you want to store it, in readiness for when your children move into their first home, or to eventually sell it, make sure you protect each individual item. You should also disassemble beds and wooden tables before storing. After cleaning with a gentle soap and water solution, apply a coat of wax to protect the finish. Take out all screws, nuts and bolts and place in a clear plastic bag affixed to the bed frame. Wrap a quilt around headboards and tabletops to prevent scratching or denting.
Protecting your sofas and soft furnishings
Fabric sofas, chairs and mattresses should be cleaned as well as possible to prevent mould and mildew growth during storage. Gently wipe the surface with an antibacterial cleanser and warm water solution and allow to air dry. Leather or delicate fabric furniture should be professionally cleaned before storage.
How to prevent your glassware from getting broken in storage
Mark a masking tape "X" on glass tabletops and mirrors; this will add strength and help to prevent shattering. Fastening a sheet of corrugated cardboard on each side of the glass will also give added protection. You can bubble wrap glasses and tumblers too. This will prevent breakage.
Putting your bicycles away for the winter
If you decide to store your bicycle collection, don't just wheel the bikes into the unit and lean them against the wall.
Storing Books, DVDs and CDs
Books are best stored in acid-free boxes in order to not weaken the pages. Do not wrap books in newspaper; the newsprint will most likely transfer onto the pages and leave ink stains on them.
Some volumes can be quite heavy so pack the largest and heaviest right at the bottom of the box. This way, heavy ones won't bend or weaken the lighter ones. When the boxes are adequately filled, securely seal them with a strong tape.
Electronic media, such as CDs and DVDs should be stored in airtight bags or containers.
If you live in the North Bristol or Gloucestershire areas of south west England and need a self storage unit, why not give us a call? We can help you to choose the right unit and also help with your preparation too.
Find our blog posts useful? You can see more updates on Twitter and Facebook.