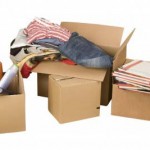 Having chosen your self storage unit, it' would be wise to establish exactly how you are going to store your goods, belongings or possessions. You might have a wide variety of items that you want to keep in damp free, secure surroundings, ranging from books, personal records, discs and files, to antiques and valuables.
If so, why not consider Mobile Shelving. Designed to make intelligent use of the space available, Mobile Shelving will maximise storage capacity and improve access. It also creates a cost effective solution to existing and future storage requirements.
The Benefits of Mobile Shelving
With property costs accounting for an ever increasing proportion of overheads, it has become increasingly important over recent years to optimise the utilisation of office space. Even then, you might have too many files, books or goods to keep in one place at one time. Moving premises can be a costly option, so self storage is a cheaper alternative.
However, once you have the keys to your new storage unit, it's important to store your belongings properly. Mobile Shelving systems allow you to either halve the space required for your shelving or double the storage capacity within the same footprint of traditional shelving. Remember label everything properly. After all, when it comes to retrieving your goods, ease of access and proper markings make life a whole lot easier.
Mobile shelving systems help increase retrieval times, improving productivity and workflow. By having a relatively maintenance free system you can increase your storage space by up to as much as 90%.
Storage units or bays of steel shelving are fitted onto mobile carriages which move along concealed floor tracks. These carriages are moved from side to side to create access aisles for document retrieval.
There are 3 styles of mobile drive mechanisms:
• Simple hand pull systems
• Mechanically driven carriages operated by hand wheels
• Electric motors with push button control
What can be stored on Mobile Shelving?
Mobile shelving is the ideal solution for high density storage for systems such as:
Media storage including Audio storage, CD & DVD storage, vinyl records storage; Beta Max and VHS videos.
Video tape storage and film can storage or canned film reels.
Museum storage: Picture racking, pull out mesh hanging panels for textile storage, map storage, map cabinets and artefacts storage.
Storage of medical records, x-ray storage, off site record storage, theatre stores, pharmacy stores, laboratory storage, sterile storage and cold room storage.
If you are seeking extra space to store your goods, why not give us a call at Space Centre Self Storage or look us up on the website where you will get an idea of how we can help you with your storage requirements.
We can also provide information on how to store your belongings, files etc and how mobile shelving could help you.