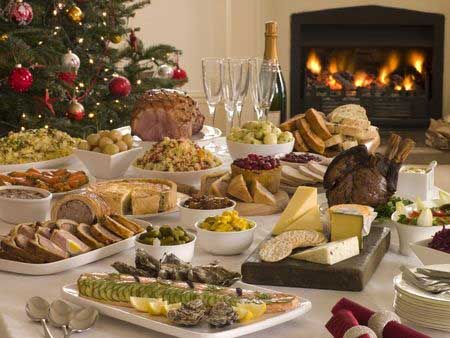 Christmas is just around the corner and family and friends will be arriving at your door for festive parties and meals. It's about this time you have to start rummaging through cupboards and drawers to dig out the roasting tins, serving dishes and bowls that are only used occasionally. There may even be things that you only use at this time of year. Now, where did you put them when you tidied everything away last year? Maybe they're on top of that cupboard?
It's about now you're probably thinking, I must have a clean out and re-organise my kitchen storage after Christmas so I don't have this problem next time. But how? You're not extending the kitchen and you've no more space for extra cupboards?
So, when things calm down after Christmas and you've got time to think about your kitchen storage issues, here are some handy tips that will help.
1. Identify your essentials
Take a look in your cupboards and drawers and separate what you use most. These need to be easily accessible at all times. If you're having to bend down, climb up or move something else to get to them, they're not where they need to be.
2. Use drawer dividers
You can get trays and dividers for drawers that will allow you to store your cutlery and utensils so that everything is easily visible and accessible. No more shifting everything around the drawer to find that flat spatula at the bottom. There are some great ideas here.
3. Keep your pots and pans handy
You larger or heavy pots and pans should be kept close to the cooker. It's easy to be tempted to put them in a cupboard on the other side of the kitchen and then fill them up with smaller things (to save on storage space!) but if you use them all the time, it's not really practical.
4. Use the space in between your shelves
Quite often there's a vast amount of space between the top of what you're storing in the cupboard and the top of the cupboard itself. Why not use some hanging self inserts to utilise that space? Alternatively you can get free standing racks that will double your storage capabilities allowing to store both on top of and underneath them to fill your cupboards
5. Use wall storage
You can get some very attractive wall storage systems and hanging rails that allow you to organise all sorts of kitchen things without cluttering up your work surfaces or overfilling your cupboards and drawers.
6. Door mounted baskets
Shallow door mounted baskets are great for storing all sorts of things like packets, lids and thinner boxes.
7. Sort your carrier bags out
We all like to re-use carrier bags and will inevitably have a stash of bags in all sorts of places. They don't need to have a drawer of their own. There are lots of stylish containers out there to buy but a simple hook on the inside of a cupboard door will suffice. Hang one bag and stuff the others inside.
8. Utilise corner cupboards and awkward spaces
You can get all sorts of racks that can turn those dark void areas in corner base cupboards into great kitchen storage areas. Slide out racks on runners and carousel inserts mean you can maximise the storage space in your kitchen..
If having done all that, you still don't have enough kitchen storage space and decide to renovate or extend your kitchen, make sure you go back and reread point 1 to make sure you have everything you need to allow you to carry on using your kitchen while the work is being done.
In the event you take the bold move of completely ripping out your old kitchen and replacing it, you may need a short term self storage solution for all your kitchen belongings. If you're in North Bristol, Stroud or Gloucester, why not give us a call?
Do you have any more handy kitchen storage tips you can add to the list?
Image Copyright: / 123RF Stock Photo
Image Copyright: / 123RF Stock Photo