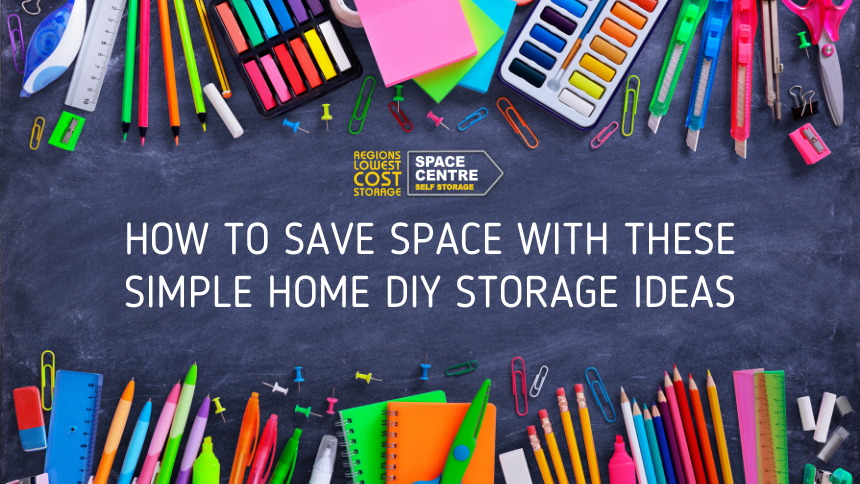 As a result of the extended homeschooling period, your house has probably seen better days. Thankfully, with the kids back at school, now is the time to find some clever home storage ideas to keep those school supplies in check.
How To Declutter School Supplies
Since there's no point in organising clutter, and that includes school supplies, the first thing you do is get rid of anything you no longer need or want. If pens or markers are dry, bin them! The same applies to empty bottles of glue, broken or blunt scissors and overly crumpled paper that you can't reuse.
Whilst this process is similar to organising your home before moving and home storage ideas for arts and crafts, there is still a lot to consider. The school shopping list is getting longer with kids needing more and more as the years go by.
Fortunately, you can use some school supplies for a few years until they're used up. It's important to keep anything that is still useful as in this case, old doesn't mean binning it. You can also keep older school supplies to use at home the following year so the kids get what they need without breaking the bank.
Tips For Organising Your Space
Now that you've decluttered old school supplies, it's time to organise your existing space. Doing it properly can determine how much space you need and certain home storage solutions can help. But first, here are some tips on how to get started on organising your home.
Clear out one room at a time otherwise, you might miss something
Remove anything from the last semester that you no longer need before buying anything new
Find a place for everything whether it's the shelf, wardrobe, basket or drawer
Sell, donate, give away or put items you haven't used for some time into self storage
If you aren't prepared to do all of this, things will only end up in a pile at the bottom of the cupboard or in the corner of the room. School supplies should also be easily accessible otherwise things will never go back where they belong.
How To Save Space With Simple Home Storage Ideas
There are many ways to keep school supplies, clothes and other items neat and tidy but few are as practical as what we've listed here. Whilst some of you may be tempted to get an extra bookcase, it's only going to take up extra space so you should rather consider one of these simple home storage ideas.
Over-the-Door Shoe Organiser
These are not only ideal for shoes but you can do so much more with them than you may realise. Instead of focusing on shoes only, why not use these to organise and store school supplies? You can easily attach it to the back of the door in the bedroom, home office or playroom. It makes the perfect home storage solution for stationery, such as pencils, pens, markers, erasers, rulers and papers among others.
Use A Pegboard For School Supplies
A pegboard is one of the most practical garage and home storage solutions. Simply hang a pegboard in the kid's room, home office or homework room to make it quick and easy for them to grab whatever they need. You can even paint sections on the pegboard in different colours for certain supplies.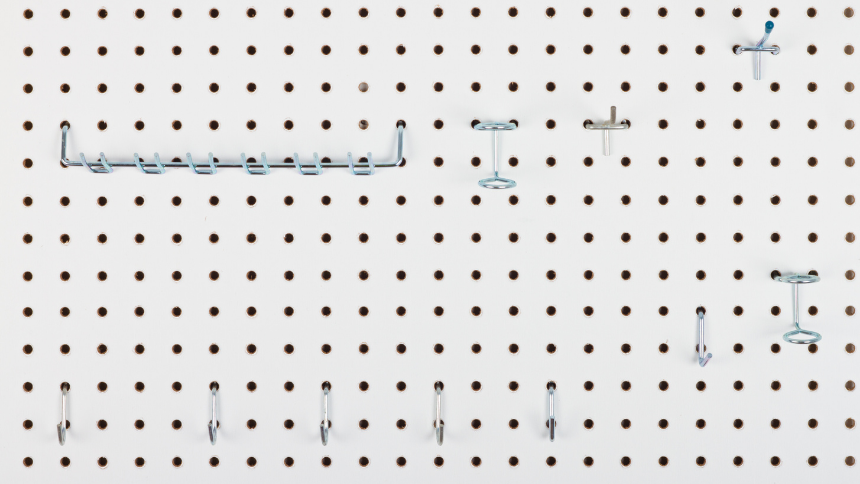 Re-purposed Silverware Tray
Among our favourite home storage ideas are re-purposed old trays for school supplies, especially arts and crafts. When packed properly, a major benefit is that you can easily fit trays into most drawers or cabinets saving you tons of space.
Binders As A Home Storage Solution
Organising school work throughout the year is not an easy task but binders are amazing for saving space. Think of all the papers, art projects, homework, tests and drawings the kids bring home; where do you put everything?
If it is not something you can let go of, such as report cards, stories, letters about the family or handprint/footprints, you can rely on a binder. By adding a few plastic sleeves, the kids can simply slide things in order from newest to oldest, for example. Read more about how you can create a binder for an organised school year.
Use A Mail Organiser
Similar to the shoe organiser we mentioned earlier, your kids can also benefit from using mail organisers. People use this for all kinds of things at home or the office but why not for school supplies? Simply put on the back of the door, on their desk or against the wall so your children can sort papers, store textbooks and organise their school supplies.
Recommended: 'Easy To Build DIY Mail Organiser'
Transform Your Mudroom Or Entry Space Into A Home Storage Haven
Back to school is always associated with clutter and not only papers, books or stationery but also backpacks, coats, shoes, hats, scarves and gloves. The only way to keep your home clutter-free is to have a functional entryway or mudroom. Turning this space into a designated area for each child's backpack and belongings will make it easier for them to keep things neat and tidy.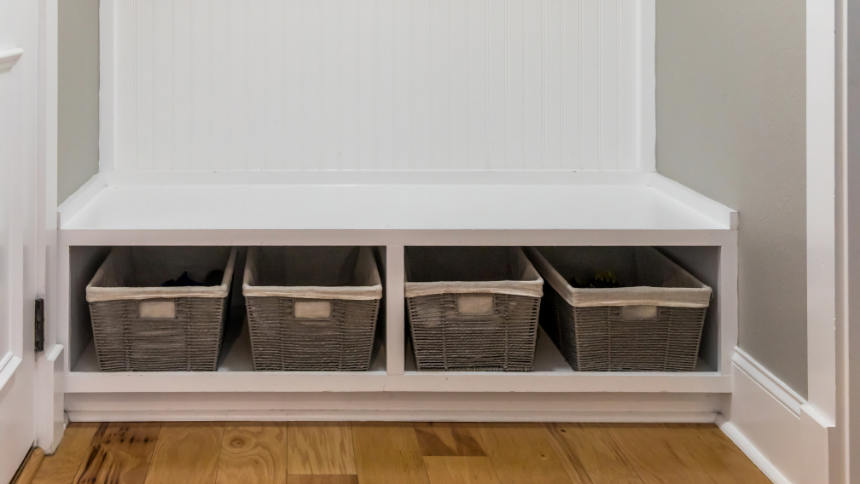 Even homes without a lot of room can have a made-shift mudroom. All you do is add a few hooks on the wall for backpacks and coats while crates underneath are ideal for shoe storage. By keeping everything you need at the door, you won't have to run around the house looking for stuff when you are inevitably running late for school runs.
Build A Homework Caddy
Home storage solutions don't have to be expensive or difficult to make which is exactly why we are ending off with the homework caddy.
If you don't have drawers or cabinets available, or close to the kids' homework area, you should seriously consider making a homework caddy. It's essentially a repurposed rolling organising cart that can bring the school supplies to them. You can also use the sides of the cart as a place for kids to store their backpacks.
You'd be surprised how much space you can save when organising properly and using the right home storage solutions. If you are looking for affordable self storage to keep extra school supplies, school uniforms, sporting equipment, toys or books, give us a call today. We have facilities in Bristol, Stroud, Gloucester, Cheltenham and Stonehouse with clean, dry and secure units.