Now that the festive season is over and most people have returned to work, you may be planning your next holiday. But what will you do with your valuables while you are away? If you are like many people, you may not have thought to add this task to your pre-travel to-do list. Holiday storage is the perfect solution for your short-term storage needs, so you can have peace of mind knowing your valuables are safe while you enjoy a well-deserved getaway.
3 Reasons You Need Holiday Storage
1. Holiday storage is the perfect solution for getaways and gap years
A gap year, or sabbatical, involves taking a break to explore the world and pursue something meaningful. While it's often associated with students between secondary school and Uni, adults of any age can also take time off for personal growth. For those planning to get away from home, secure holiday storage is an excellent way to keep your belongings safe while you travel.
If you're only going away for a short amount of time or don't have many belongings to store, it might be tempting to ask your friends and family if they can keep them. However, do you really want to impose? There's no guarantee that your possessions will not be stolen or damaged due to unforeseen circumstances or even nibbled on by a curious puppy! Instead of putting these worries upon others, consider renting a holiday storage unit instead.
Self-storage is a remarkable way to save money while enjoying the flexibility and security it provides. You don't have to worry about your items being misplaced since everything will be in one spot until you return, as long as you properly pack all your belongings.
2. You can choose either a long-term or short-term storage solution
If you plan on travelling for an extended period, renting out your own house is an excellent way to generate additional income while guaranteeing it looks occupied. However, if you wish to protect the belongings in your home from renters, a secure long-term or short-term storage unit is a sensible choice.
From books, garments and toys to your most cherished ornaments and more, we have the perfect holiday storage solution for you. At Space Centre, we make selecting your storage size easy with our lorry and van sizes as a reference guide. The number of items you can store will depend on the storage unit's capacity, so be sure to choose wisely.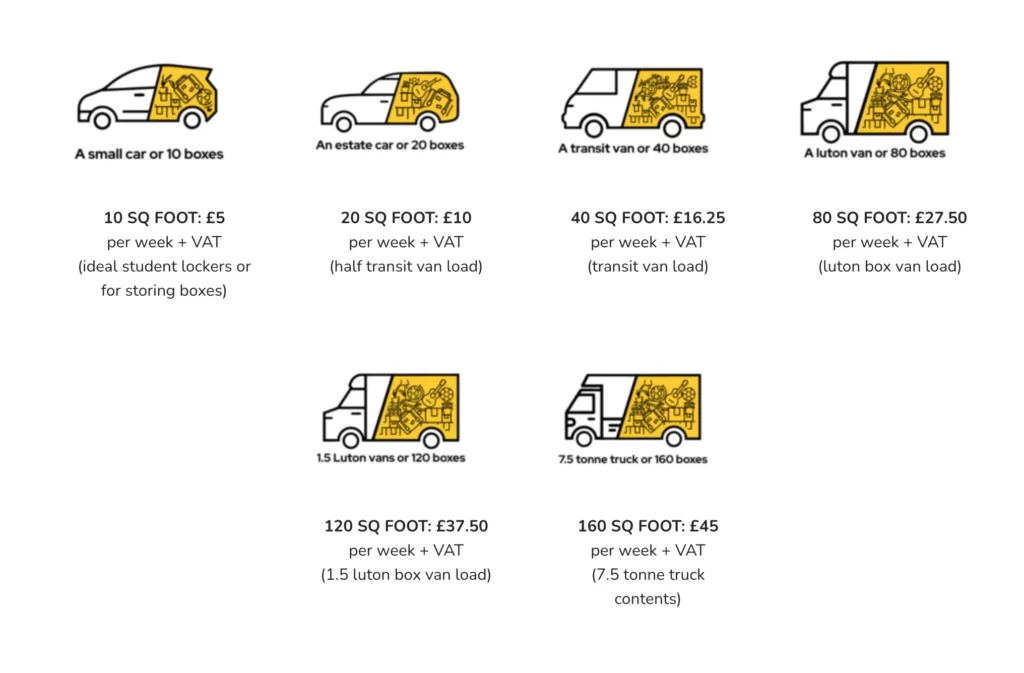 3. Holiday Storage at Space Centre is safe, affordable and flexible
More and more people are leaning towards self storage as it offers unparalleled safety, security, and flexibility. We all used to leave our irreplaceable items with relatives or friends when travelling for work or going away somewhere; however, this is often an impractical option. Self storage units provide a more reliable and surprisingly affordable solution that benefits everyone involved.
When travelling, if you want to ensure your belongings are safe and secure at all times, then renting a short-term self storage unit from a renowned company is the best solution. Here are just some of the reasons why people should choose holiday storage when going away:
24-hour surveillance ensures that your items remain safe and secure at all times
No restrictions on the duration of your self storage contract
Holiday storage is affordable
You can store items no matter the size
Flexible contracts that you can cancel anytime
Change the size of your storage unit without paying a change fee
No need to add extra clutter in your loved ones' homes
Please read the following blog to ensure you know what you can and can't store: "Self Storage – What you can and can't store"
Essential Tips to Consider Before Going on Holiday
Now that you know why you need holiday storage, here are our practical tips on storing your items, what insurance you will need and how to keep your home safe while you enjoy your break.
How To Pack Your Storage Unit
Securing your belongings in a self storage unit is essential to prevent damage while you are away. To help you on your journey, we've listed some of the best tips for packing short-term and long-term storage units:
Avoid using old boxes as they can easily collapse under pressure
When packing breakable items, make sure you use sturdy boxes, wrap your items in bubble wrap and fill the remaining space in the box with packing peanuts.
Distribute the weight evenly through the box and keep heavy items at the bottom to ensure boxes don't topple over in your holiday storage unit.
Clearly label all your boxes so you can easily find the items you need when you return from holiday
If possible, disassemble furniture items as they are less likely to become damaged and will take up less space
To ensure adequate ventilation in your holiday storage unit, try not to stack/lean furniture against the walls
Make sure to protect all your furniture with dust sheets, and don't forget to wrap the legs of tables and chairs in bubble or foam to avoid scratches.
Holiday Storage Insurance
Don't overlook the significance of self-storage insurance! Much like travel insurance, it's an important investment that demands thoughtful consideration. Adding a layer of protection and investing in storage insurance will help ensure your treasured items remain secure while you're away from home.
It is essential to know the value of your prized possessions, such as jewellery and antiques, so you can ensure your insurance covers those items for their full value. Also, check with the holiday storage facility and see if they offer any free storage insurance. Ask them what it covers, and then contact your insurance provider to enquire if you need additional coverage while you travel.
At Space Centre Self Storage, we provide complimentary insurance coverage of up to £3,000 on each storage unit. In case you require more than that amount of protection, our self storage insurance provider is always available or you can get insurance with other companies such as Insurastore, Surewise and Park Insurance.
How to Keep Your Home Safe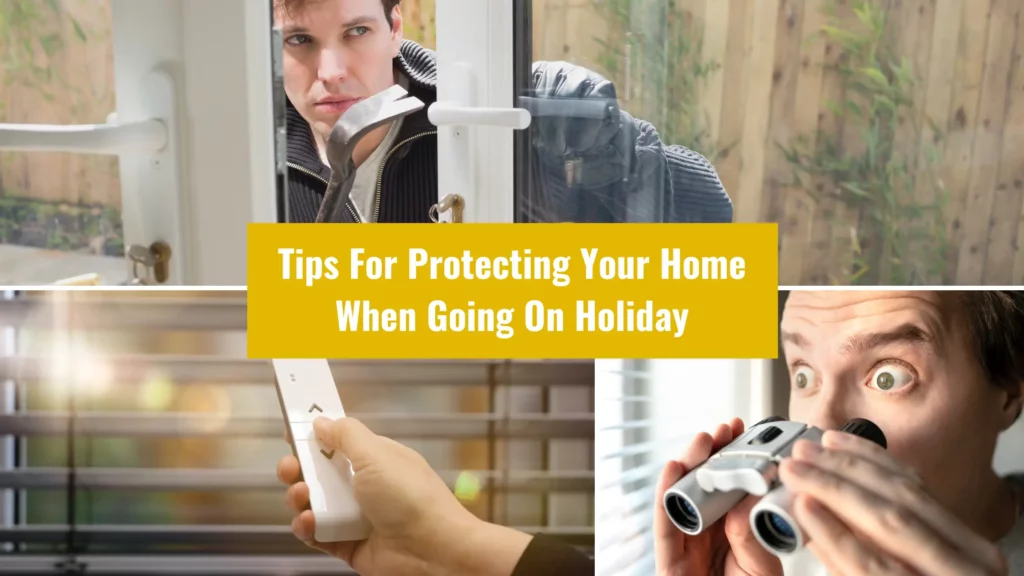 Travelling for leisure or business can cause anxiety about the security of your home. You could always rent out your house or use it as an Airbnb or HomeExchange. However, many people would rather lock up their property and put their valuables in a safe holiday storage unit while they are away. To ensure maximum safety, here are some tips from experts on travel and security:
To deter prospective criminals, draw your curtains to obscure their view into every window
Ask a relative or friend to check on the property while you are away
Make sure to alert your postman that you'll be away from home so they can return any packages or parcels to the local post office
Ensure that your lawn has been freshly mowed before you leave the house
Request that your neighbours keep a watchful eye for any suspicious activity and kindly put out the bins on collection day
Ensure your home appears lived-in by strategically leaving out some items lying around
Why Choose Space Centre For Holiday Storage
If you're going on a lengthy journey or travelling for work, don't take a chance leaving your belongings in an unsafe environment such as a spare room, garage or shed. Instead, secure your items with Space Centre's affordable self storage units that come with free insurance and no hidden costs! We offer short-term and long-term options to suit every customer's needs.
We have self storage facilities conveniently located across the UK in Bristol, Stroud, Gloucester-Cheltenham and Stonehouse. Space Centre is serious about safety, and all our units are protected with 24-hour CCTV cameras and smoke alarms. So you can have peace of mind your belongings are safe and secure in your holiday storage unit until you return.
Get in touch with us today to learn more about our extensive collection of customisable storage options.