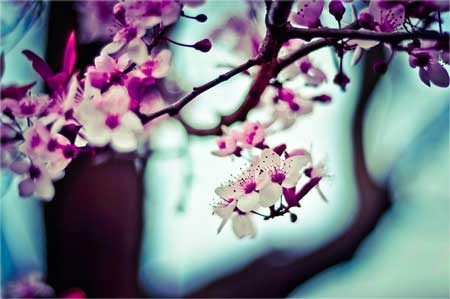 Spring has finally sprung and we're on our way to summer. It's time to get out into the garden! But did you put your garden furniture and tools into storage at the end of last summer? Or did you leave them leaning on an outside wall or in your leaky shed?
If you chose self storage or utilised the last remaining bit of space in your garage, you did the right thing. Your mower, strimmer, spades, forks, BBQ and table and chairs should be clean and ready to go. That is of course, assuming you cleaned them up before you put them away! If not, then read on, the following tips will help.
If you left them outside or in a damp place without having cleaned them off and covered them ready for the autumn and winter, then you'll have some work to do. Hopefully, it's just a spruce up and not serious issues that will give you a hefty repair bill.
Follow the tips below on how to clean off dirty tables, chairs, mowers and garden tools to bring your garden furniture and tools back to life.
Plastic Furniture
If you have plastic furniture, use warm soapy water to clean off any ground-in winter dirt. Once clean, dry your items with a dry cloth. SOme plastics can become brittle over time. Make sure yo check for split struts etc. – you don't want anyone falling through the seat of a chair!
Metal Furniture
Some garden furniture has metal framework. If yours does, you should wash it with soapy water and dry it completely. Remove any traces of rust with a wire brush or steel wool. Finally, a wipe with a clean cloth will ensure that all the rust particles have been removed. Now you're ready to give it a coat of paint or similar if needed.
Wooden Furniture
You can use a pressure washer to remove any dirt. You might also want to re-stain, oil or paint your furniture ready for the new season, If so, rub down the wood with sandpaper and give it a good wipe down with a clean dry cloth before re-treating. Once again, preparation is key.
Mowers
If you look after your mower throughout the season, a quick maintenance check should be all that is required. But if not, then a good clean up may be needed. Always take extra care when cleaning your mower. If you're not used to doing this sort of thing, it may be safer to take your mower to a specialist for an annual service.
Electric Mowers -Make sure it's not plugged in. Put on a pair of protective gloves and use a stiff brush to dislodge any dirt or dry grass from the mower housing. You can use a wooden kitchen spatula or similar to scrape the underside of the mower, blades and surrounding area to remove any caked-on grass cuttings.
Wipe down the whole mower with a damp cloth, avoiding the switches and motor area.
Do not use water for cleaning electric lawnmowers and do not clean with chemicals, including petrol, or solvents – some can destroy critical plastic parts.
Petrol Mowers – Make sure the engine is off and cold and detach the spark plug cable. Once again, a stiff brush can be used to dislodge grass from the air intake, cooling fins, exhaust, oil and fuel filler caps and all cables and links. You can use a wide blade screwdriver wrapped in cloth to scrape off caked-on grass and dirt from under the mower. Spray bare metal areas with an aerosol lubricant to protect from corrosion.
Garden Tools
Your spades, forks and hoes all need to be cared for too. If you put them away dirty, wash them with a forceful stream of water from the hose. For stubborn soils such as clay, use a wire-bristle brush or dull implement if needed to scrape it off. Then dry your tools with a rag.
If you did neglect your garden furniture and tools at the end of last summer and you want to make sure they come out in better shape this time next year, these tips can be used to prepare your furniture for storage over next autumn and winter. Worried you don't have space to store everything? Consider using a small self storage unit, it's probably cheaper than you think and will be more cost effective than replacing your garden furniture or lawnmower every few years.
Now, that's the tools and furniture sorted, it's time to think about the planting.
Image courtesy of Rula Sibai