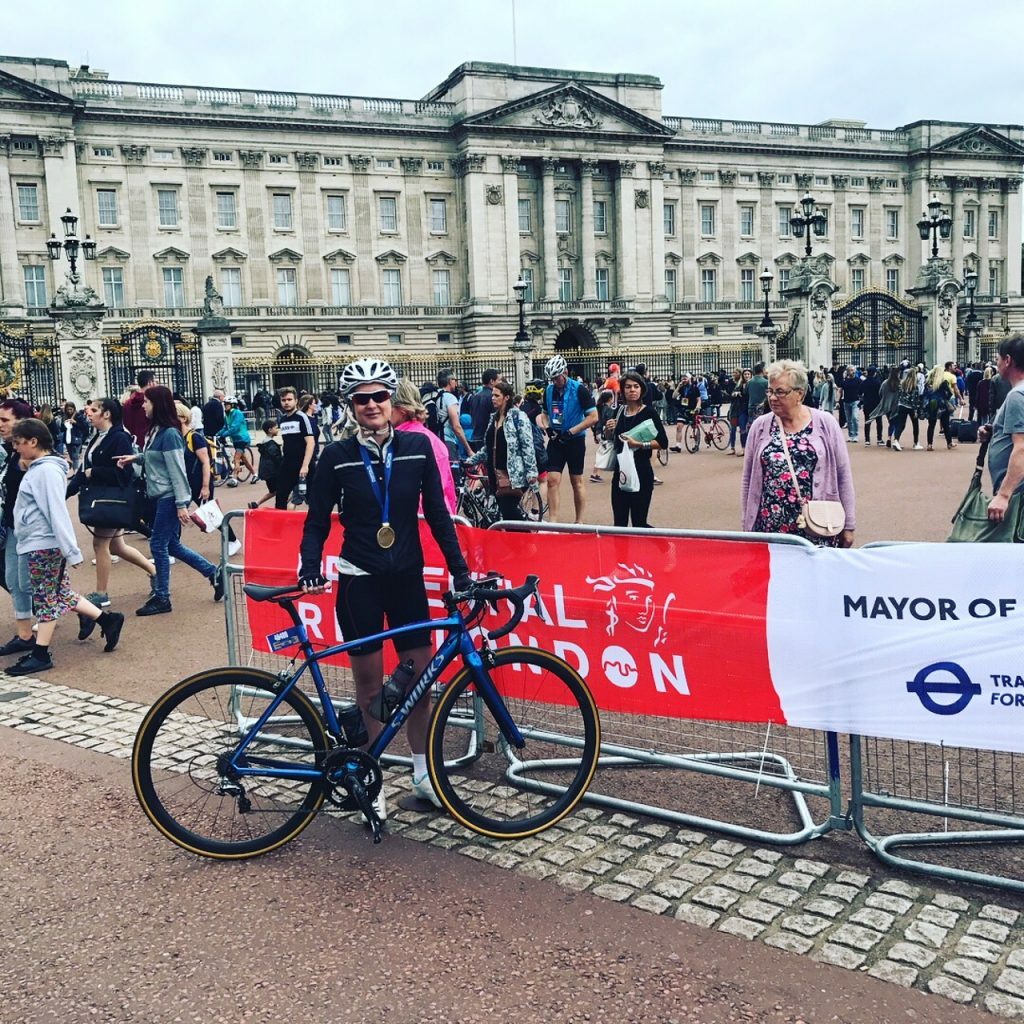 Over the last few years, the dedicated Space Centre Self Storage team has taken part in a number of events. While cycling for charity was the main reason for many, this year Lucinda Dangerfield is doing it as a personal challenge. July sees two main cycling events and a fantastic opportunity for you to give something back.
Lucinda has been training extremely hard and although she feels more prepared than last year, it's still a big challenge. Apart from raising funds or awareness for various charities, her aim is to also promote a healthy and active lifestyle.
Cycling For Charity
July 8th is the Velothon Wales offering cyclists the unique opportunity to race through the beautiful scenery of South Wales. The roads will be traffic-free making it ideal to test your endurance or to raise money for a worthy cause.
This year's event includes race package postage, a celebratory food and drink zone at the finish and new shorter routes to encourage cyclists of all levels to participate. The spectacular routes include challenging climbs which Lucinda is looking forward to it with bated breath. She's doing the longest ride which is 140 km or approximately 87 miles. Select a race category and register here.
Toward the end of July (28th, 29th) the Prudential RideLondon-Surrey 100 is next on the list and a real challenge as Lucinda takes on the 100-mile (160 km) route. Lucinda did the Prudential Ride London last year and really enjoyed it. She said it was very well organised and an event certainly growing in popularity.
"It's hard to get a place on it actually, so I was quite fortunate to get to do it again. Not looking forward to the early start time though and I hope the weather is good!"
The Prudential RideLondon-Surrey 100 starts in Queen Elizabeth Olympic Park which then follows a 100-mile route on closed roads through the capital and into Surrey's magnificent countryside. Testing hill climbs add to the challenge of this route made famous by the world's best cyclists at the London 2012 Olympics.
It truly is a spectacular event for everyone involved. The Prudential RideLondon-Surrey 100 will finish on The Mall in central London before 150 professional cyclists race in the Prudential RideLondon-Surrey Classic on a similar route.
Visit the website to check the listings and find out how easy cycling for charity really is. You only have until 4 July 2018 to register for the Prudential RideLondon-Surrey.
Space Centre Self Storage Commitment To Charity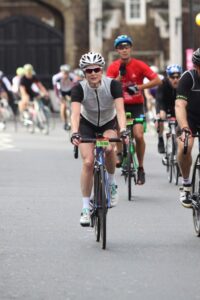 For those who don't know, everyone at Space Centre Self Storage is big on supporting great causes. In 2016, Lucinda and her brother, Piers, raised funds for the British Heart Foundation completing the London to Paris cycle ride.
Last year, Space Centre Self Storage took cycling for charity to a whole new level taking part in the Cotswolds Bike Ride and the Prudential Ride London raising funds for the Royal British Legion.
Although cycling for charity may not be on the agenda for 2018, they're preparing for something else.
Later this year Lucinda and her two sons will take part in 'Swimming the Serpentine for Alzheimer's Research.' This charity is close to their hearts as Will and Louis' grandmother suffers from Alzheimer's disease.
Take the step-up and do something special. Every Londoner should at least consider the Prudential RideLondon-Surrey 100. Not only can you start cycling for charity, you will also meet new people and experience your beautiful city from a different perspective. Find a cause close to your heart and start cycling for charity! We hope to see you all there!