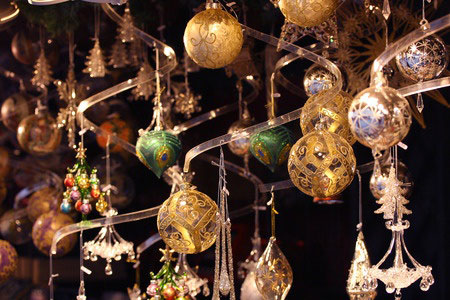 At the moment we are in the midst of the American import of Black Friday sales. However, for many retailers and traders, the emphasis will not be on this one off occasion of reduced prices, but on maximising their profits for the whole of the Christmas season.
Many will have had their Christmas stock ordered and stored some time ago, but there is still time for a big push. If you're going to go all out and restock your most popular items, space may be at a premium, especially if you have embraced the American Black Friday theme and perhaps bought in additional or larger items to sell at reduced prices for this one weekend.
So, you'll need to carefully consider, where your Christmas stock items are going to go. If you're a larger retailer, the chances are you've got sufficient room in your warehouses or premises to keep that additional stock.
Smaller retailers or market traders may be relying on their garages or outbuildings to house stock. If this is the case, consider the weather conditions and how they may impact on your items. Garages, sheds and workshops can all be susceptible to damp; you don't want your clothing or item boxes to smell of damp, or worse still, disintegrate.
If you've got food items or things with strong smells or fragrances, think about whether there are any pests that can get to them – you don't want any surprises when opening your boxes with customers around.
In addition, make sure you pack and store your additional stock well. Don't be tempted to pack things too tightly, or to stack too many boxes in an attempt to fit more in. It will only result in damage or breakages. And remember, the same rules of packing apply when you're moving your stock from A to B. Make sure everything is securely fastened when in transit. There's no point in packing and storing things carefully, and then incurring breakages because boxes are rolling around the back the van when moving it.
Whether you're a big retailer or a small trader, a clean, dry secure, self storage unit can help you out at times like this. For a small cost your goods will remain in tip top condition. If you end up with left over stock that can be saved for next year, you can even downsize the unit and keep things safe until you're ready to get them out for next Christmas.
Co Director Lucinda Dangerfield said " We provide units of all sizes that are suitable for retailers. We understand the issues that come with the need to stock up for the Christmas period, and know that not everyone has the space needed to do this. We are happy to provide short term storage solutions to cover seasonal changes in trade"
If you're preparing for that final Christmas push in sales and need some extra storage in our area, get in touch