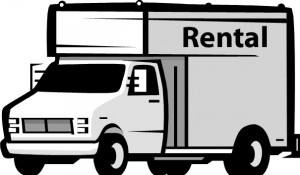 Whether it's moving house, moving office furniture or just a short term loan of a van to help you downsize, choosing a rental van to suit your needs is key.
Here are some top tips to make sure you make the right choice and that all goes smoothly.
1. Try to work out what size rental van will suit your needs best.
Then, scan the internet to see which companies provide the rental van of your choice. Bear in mind the bigger the vehicle, the more expensive it will be and the greater the fuel costs.
2. Choose a company that has full insurance included in the price.
This will cover for any damages, theft or loss throughout your hire period. Remember to ask about any excesses that might apply to the insurance cover.
3. Ask the company about their charges
You need to know exactly how much you are paying and exactly what for. Make sure there are no hidden extras. Many companies charge for mileage after a fixed allowance. This will dramatically increase your hire cost. The answer to that, however, is simple. Work out how many miles you will be travelling and how many trips you will be making. If you predict that you will use more than the allowance, it may be best to choose a company that offers unlimited mileage.
4. Make sure you get breakdown cover with your rental van
This will eliminate the worst case scenario of being stuck on a main road/ motorway and having to organise a recovery vehicle to transport you and all your goods to your destination.
5. Check where you are allowed to take the van and also the drop off points
It might go without saying, but if you are moving to Europe or the Channel Islands then make sure the hire company is happy with you taking the vehicle abroad. Some companies will allow you to drive abroad but need the vehicle returned to the place you hired from. It might seem like the most simple of jobs, to go out, pick a rental van and get on with the job.
However, if it's a house move, take a look at how much you have already paid out. You don't want to take on an extra financial burden at such an expensive time in your life.
If you are in the North Bristol or Gloucestershire area and require a rental van, why not contact us here at the Space Centre Self Storage and we can help you make the right choice. We also have plenty of units available at our various centres to help store any household goods, office equipment or general belongings, before, during or even after your move. You can find us on Linkedin or simply contact us via the website