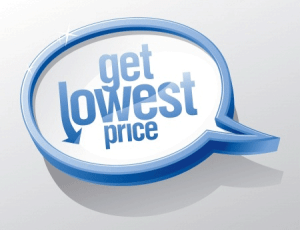 Whenever we buy or hire anything, cost is often one of the main considerations. If it's too expensive, we will shop around. If it's cheap, invariably, we will take the plunge.However, when it comes to picking yourself a self storage unit, of whatever size, cheap storage is not always the answer. Don't be fooled by the basic price of your chosen unit. Check the small print and make sure the unit is right for you.Remember cheap storage can often lead to longer term issues in terms of accessibility, insurance or security. In addition, some 'welcome offers' may not be all they appear
Here are some tips that might help you when it comes to weighing up cost with what the unit and self storage centre has to offer. Remember, there are many aspects to investigate before you rent a storage unit. Cheap storage may not always be best, so do your homework.

Offers
Always check the small print of initial offers. The opening offer may be subject to additional costs or terms if you extend the use of your unit or need to change it.
Unit Type
There are many different types of storage units available. Many are climate controlled to protect valuables that can deteriorate over time. These might be slightly more expensive than a unit that doesn't have such control. If you want to make sure your good don't deteriorate due to climate conditions, you need to factor this into the price you're willing to pay.
Location
There's not much point in saving on the actual rental costs if you have to travel long distances to get to the unit and incur travel costs. Questions to ask include where the storage unit is situated and how much notice does the company need before you can retrieve one or all of your belongings? An important question whether you're need frequent access or just now and then, especially if you're travelling.
Pest Control
It is worth asking your self storage company whether it performs frequent pest control procedures on the storage unit. A cheap unit might be exposed to such issues. It's not always the case, but a company that charges a little more, will invariably, ensure that rats and mice are not able to get in.
Security
Ask whether the units guarded and whether it benefits from closed circuit television. If not, you might pay a little less at the outset. In the long-term you might pay the ultimate price.
Access
Find out whether you can access the unit at anytime. Ask whether the unit will be accessible on a 24 hours basis and whether you will be the only person to have a key. After all, it would be hugely frustrating to be unable to retrieve something from storage when you really need it. Double check what hours the facility is open and figure out if that will work for you
Insurance
Insurance is key to any deal you strike with the self storage unit. Cheaper companies might not offer insurance. If that's the case, make sure you get your own insurance. Once again, factor that into the price.
Read the small print
Finally, make sure you understand and are happy to what you are signing up to. It can be annoying having to go through pages of a contract or agreement but if you don't it could be costly – READ THE SMALL PRINT
Have you been lured into an offer with the promise of cheap storage only to find out that in the long term it cost you more or gave you problems you hadn't anticipated? Let us know by posting a comment below.
Do you need help or advice about self storage in North Bristol, Stroud or Gloucester? Get in touch.
Image Copyright: slena / 123RF Stock Photo