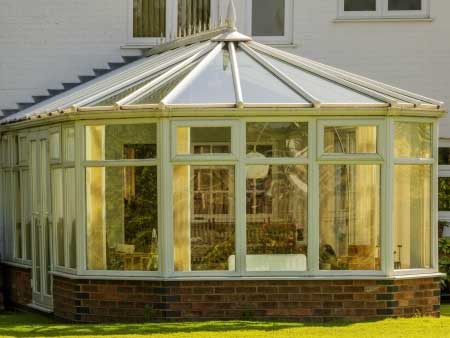 If you're lucky enough to have sizeable savings and feel like sending it over the spring weeks, why not consider adding a conservatory to your home? It's not only a cheaper option than a full extension. If you get the right one at the right price, it can add significant value to your property.
A survey by Spicerhaart, an independent network of estate agents, revealed 46% of agents reckon a conservatory as the most worthwhile addition to a home. Ask yourself this. If you were looking to move house, would a conservatory sway your decision? In most cases, it almost certainly would.
Why and how will it add value to my house?
As house prices increase many properties are now being valued on a "per square foot" basis rather than by numbers of rooms. That being the case, a well constructed conservatory will not only increase the size of your home, but the price too.
You should also consider what you can use the extra space for. Will it be an extension to the kitchen or living room or a new room in itself? Lean-to conservatories are ideal if you need extra space but don't want to do away with too much of the garden.
What are the benefits of a adding a conservatory?
Adding a conservatory can provide a more welcoming feel to your home. It will improve the rooms you already have and create completely new space. It can be ideal for dinner parties and for somewhere for the kids to breakout.
As well as adding value to your home, a well thought out conservatory will extend your enjoyment of the outdoors, all year round.
Take care when adding a conservatory
Some home improvements can be disastrous. Make sure the conservatory you choose is in keeping with the rest of the property. You must also apply for the correct planning permission. The best way to make sure a new build complies is to contact your local council. You can ask for the guidelines for your area.
Whatever you plan to do you should shop around for different prices. The cheapest does not always equal the best. Ask for references and check for reviews online before you commit. Don't be afraid to talk about price, some companies do price-match guarantees.
Finally, when you have any work done on your home, remember that you are likely to have three or four workmen in and out of your home and there might also be dust everywhere. If you are worried about that and the effect it can have on your furniture or belongings, you may need to consider moving things around. You may even decide that a short term self storage rental is the best solution.
A damp free, secure unit will enable you to safely store your valuables and furniture for the period of time whilst the work is being completed. If you live in the North Bristol or Gloucestershire areas and are considering adding a conservatory or similar over the coming weeks or months, and are thinking about storage solutions, get in touch with us at Space Centre Self Storage. We'll be happy to advise you and talk over the options available to you.

Have you added a conservatory or extension? If you've got any advice or tips about the mess or moving your furniture around, why not share them in the comment box below?