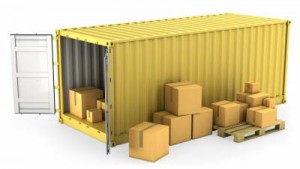 When it comes to de-cluttering your house or outbuildings, Self Storage is the obvious answer. Not only can you clear some space at home, but your belongings will be safe, under lock and key.
However, once you've chosen the self storage route, the location of your self storage unit and settled on a unit that suits your needs, the real work begins. After all, does anyone have any ideas about organising your self storage unit to ensure security and accessibility?
Here at Space Centre Self Storage we are available to offer help and advice on which unit would best suit your needs and thereafter, on packaging and stacking.
Our top 10 tips for organising your self storage unit
Make sure your storage boxes are uniformly sized and are not damaged in any way. One dodgy box could leave you in all sorts of trouble in terms of stacks collapsing
Completely fill each box with heavier items on the bottom and lighter items on the top.
Store smaller, more valuable items to the rear of the unit and large items toward the front of the unit
Wooden furniture should be covered with blankets to avoid abrasion damage.
Plastic sheeting will protect your stored goods from dust and dirt.
Leave a small airspace between your stored items and the wall of the storage unit for ventilation.
Store items that will not be needed to the rear of the storage unit and items you will need access to toward the front of the unit.
Leave a walkway from the front of the unit to the back to ensure you can reach every box at any time.
Label your boxes and make a rough plan of what is where. This can help if you need to find a particular box quickly.
If you have a box full of breakables, make sure it is packed properly and stored in a safe place
Lucinda Dangerfield, co director at Space Centre Self Storage said; "Poor packing and poorly arranged units can cause all sorts of issues, from slight damage to total breakage. As a company, we have vast experience in making sure that our customers know exactly what to pack, how to pack it and where to place it in their unit. Just ask us to help if you need some friendly advice."
Have you used self storage before? If so and you have any additional tips for organising the contents of a unit we'd love to hear them.